What is Blue Protocol and How to Play It On Japan Server?
2023-06-12
About
Blue Protocol is a beautiful, cel-shaded multiplayer online action role-playing game that plays like an anime come to life. With an immersive and compelling story, options to fully customize your character, and five unique classes to choose from at launch, players can become the hero of their own fantasy adventure.

June 17th Update: The official has started banning users with overseas IPs as well as those using non-game-focused VPN products (which have a more conspicuous method of redirecting network traffic and are easily detected by the game developer, such as N*** VPN, E**** VPN, etc.)
It's also understandable because VPNs themselves were not designed specifically for gaming, unlike GearUP Booster.
But using GearUP Booster can greatly help avoid this situation and reduce your game latency.
GearUP Booster will also provide free service for the game from June 14th to June 21st, 2023.

Reminder: We cannot guarantee 100% account security as game developers' detection methods are constantly evolving. However, we will make every effort to stay ahead of them.
The preview video of Blue Protocol
​
How to use GearUP Booster to Remove "Region Restrictions"?
Despite its popularity, Bandai Namco still restricts access to Blue Protocol based on region and IP address. This game is only available for players residing in Japan, however GearUP Booster can help you play it no matter where you are.
Step 1: Download and install GearUP Booster.
Step 2: Launch the program, search Blue Protocol.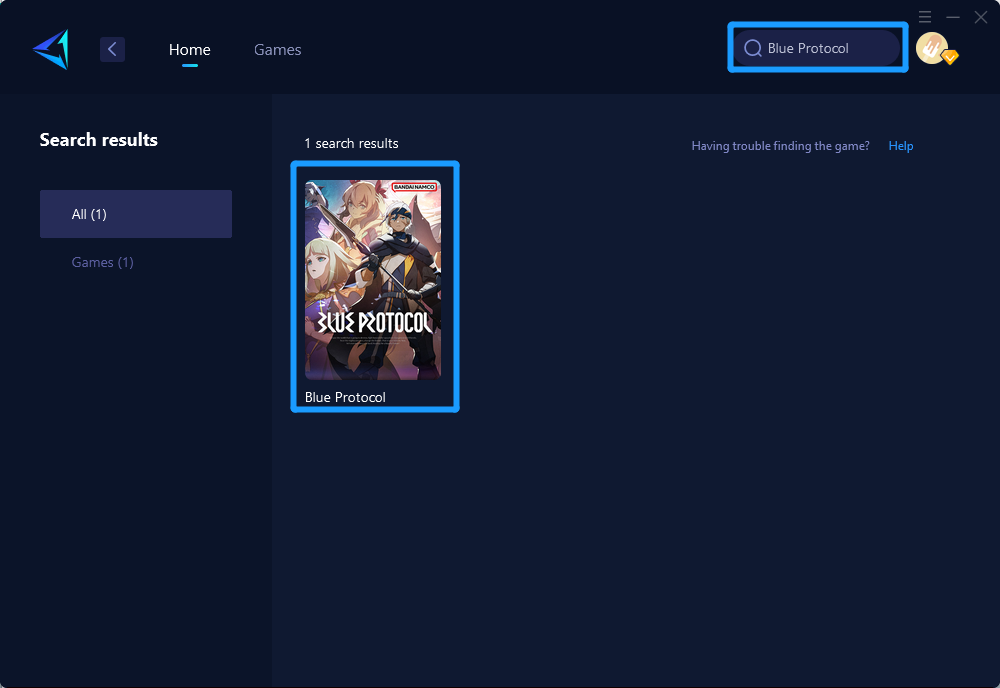 Step 3: Select Server and Node.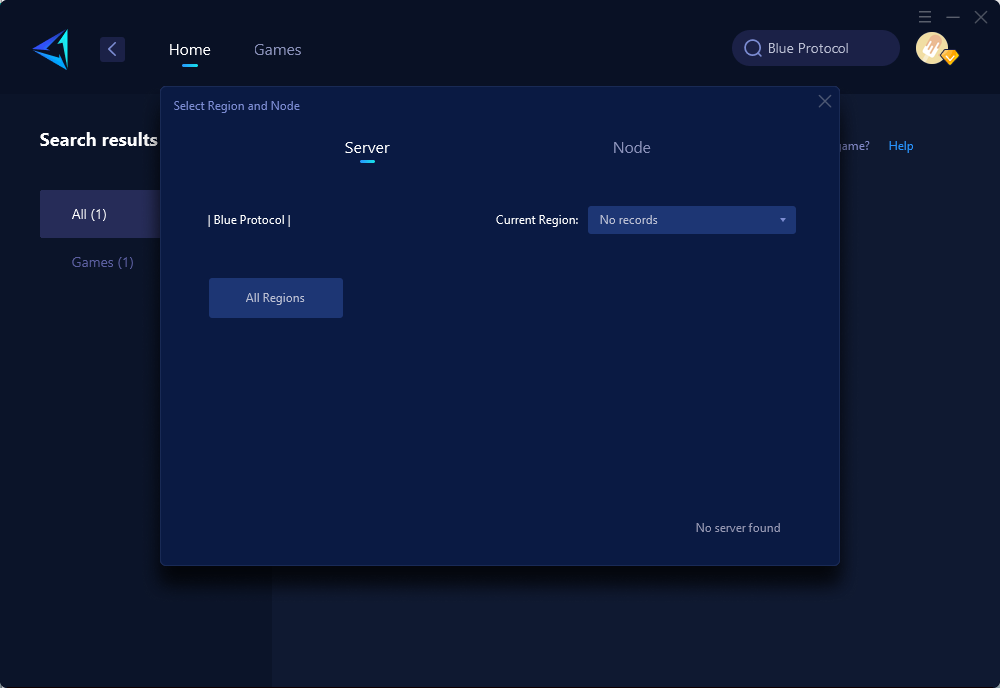 Step 4: Click on the "Confirm" button, and GearUP Booster will automatically select the node with the lowest latency for you, while removing your regional restrictions.
*Please make sure to complete this step before opening the game launcher.