What are the details of Diablo 4 Season 1 Patch
2023-07-19
Diablo 4 enthusiasts who are excited to begin Season 1 (known as Season of the Malignant) can now prepare themselves by downloading the seasonal update in advance. Blizzard has released update 1.1.0a for both PC and console platforms on Tuesday, a couple of days ahead of the Season 1 launch. The update is quite substantial, with a file size of approximately 9GB for PC and 11GB for consoles, as reported by those who have already initiated the download. It's advisable to download the update beforehand to avoid any delays or queues on July 20th when you're all set to embark on Season 1.
Here is the Diablo 4 Season 1 Patch Note, you can check it for more details.
In addition, we have also prepared some guides related to the Diablo 4 Season 1:
How to Fix Diablo 4 Season 1 Network Problems
In addition to the aforementioned strategies, having a reliable and high-performance internet connection is crucial for an optimal gaming experience in Diablo 4 Season 1. A stable network connection with low latency and minimal packet loss is essential for smooth gameplay, especially in online multiplayer modes.
This is where GearUP Booster comes into play. GearUP Booster is a powerful tool designed to enhance your network performance specifically for gaming. It offers several advantages that can significantly improve your gameplay experience:
Free 3-day trial for new users.

Affordable pricing with remarkable results.

Extensive network nodes spanning across numerous countries and regions worldwide.

Exclusive AIR Adaptive Routing technology.

User-friendly software interface for convenient operation.
How to use GearUP Booster
Step 1: Download GearUP Booster

Step 2: Launch the program, search Diablo 4 or Diablo IV.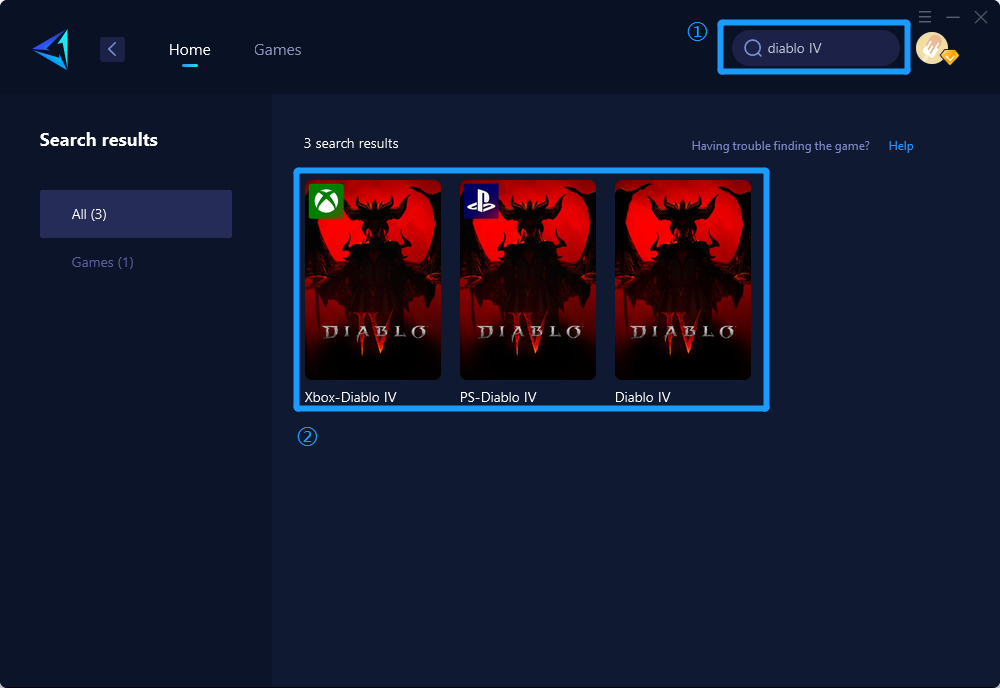 Step 3: Select Server and Node.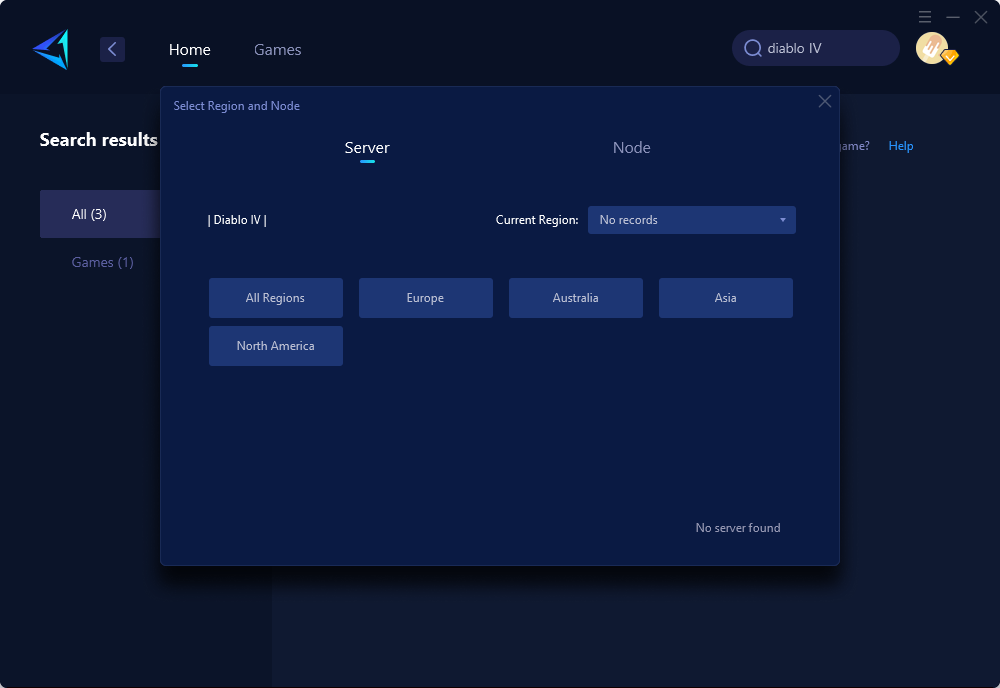 Step 4: Click on the "Confirm" button, and GearUP Booster will optimize your network settings.
If you are playing the console version, we can also boost the game through PC Share Mode, the following are the guides:
By leveraging the GearUP Booster, players can enhance their gaming experience in Diablo 4 Season 1, ensuring a smooth and immersive gameplay. This powerful tool optimizes network performance by reducing latency and packet loss, giving you the competitive advantage necessary to excel in the game.