How to Fix Error on Post in Escape from Tarkov
2023-11-30
If you are an avid player of Escape from Tarkov, you might have encountered the frustrating Error on Post issue that hinders your immersive gaming experience. This error, however, is not within your control. It primarily occurs due to server overload, especially during new patches or content updates when players rush in simultaneously to explore the fresh content. This problem can even occur at the launcher stage, preventing you from entering the game for hours after a major update.
Using GearUP Booster to Fix Tarkov Error on Post
When encountering the Escape From Tarkov "Error on Post," there's a high likelihood that the issue lies within a player's personal network. However, such problems are often difficult to perceive, and network issues are extremely intricate. It's generally advisable not to attempt fixing them without professional networking knowledge, as doing so could potentially lead to further errors.
Fortunately, we now have network optimization software like GearUP Booster. This dedicated gaming booster ensures prioritized transmission of gaming data and stabilizes network connections, thereby reducing Tarkov latency, minimizing packet loss, bypassing congested routes, and ultimately minimizing the occurrence of "Error on Post."
Moreover, utilizing GearUP doesn't require extensive networking expertise. Its user-friendly design makes it simple to use. You only need to select the appropriate server and nodes; GearUP will autonomously handle the rest of the process. As a result, it has garnered praise from numerous players.
New users can enjoy a free 3-day trial.

Simple operation, one-click boosting.

Exclusive adaptive routing technology.

Support for thousands of games.

Boosting nodes and intelligent routes worldwide.
Step 1: Download GearUP Booster

Step 2: Search Escape From Tarkov.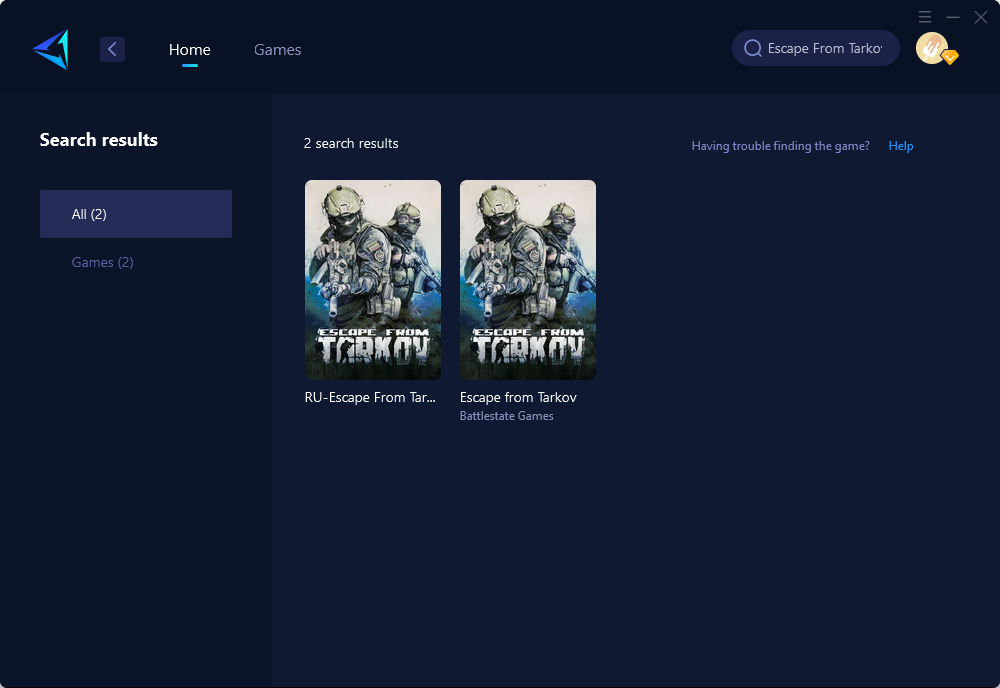 Step 3: Select Game Server and Node.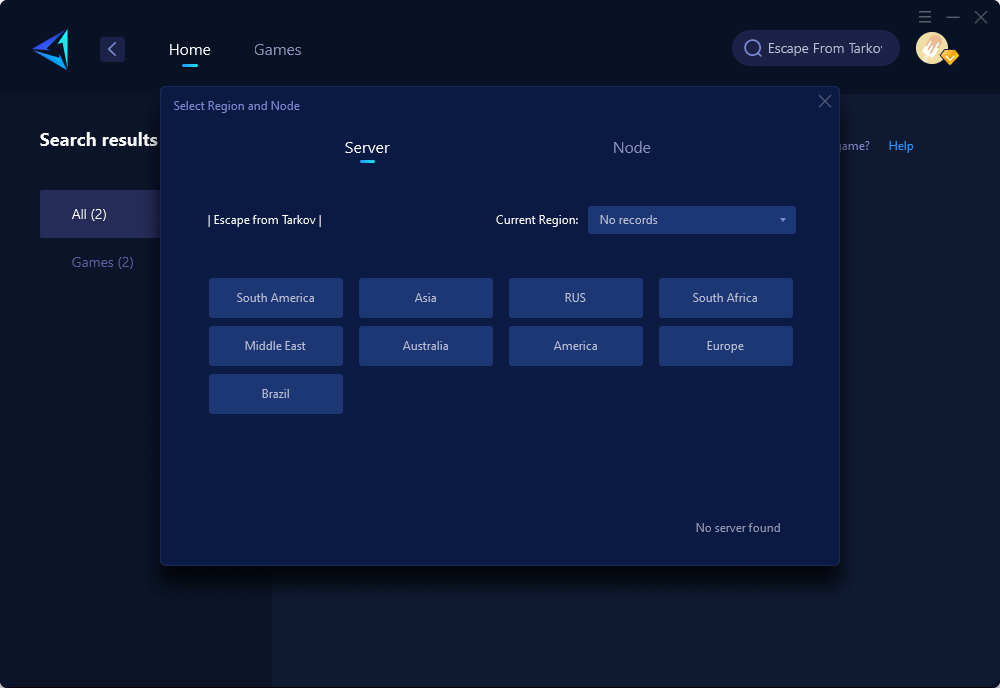 Step 4: Click on the "Confirm" first, and then launch Tarkov.
Other Methods to Resolve the Error on Post
If you come across the Error on Post problem, there are several methods you can try to resolve it:
Method 1: Restart Escape from Tarkov

Restarting the game is a common initial step players take when encountering errors. It often resolves the issue.
Method 2: Restart your router

If restarting the game doesn't work, you can attempt restarting your router. Power cycling your router by disconnecting it from the power source, waiting for 15 seconds, and reconnecting it can also be effective.
Method 3: Restart your PC

Another simple yet effective solution is to restart your PC. This can help resolve various gaming-related issues.
Method 4: Check Escape from Tarkov's server status

Verify if Escape from Tarkov's servers are functioning properly by visiting third-party websites or official forums for server status updates.
Guides about How to Change Servers in Escape From Tarkov.
Guides about How to Find Fewest Players Server on Escape from Tarkov.
In conclusion, encountering the Error on Post issue in Escape from Tarkov can be frustrating, but with the methods mentioned above, you can troubleshoot and resolve the problem. For further assistance in optimizing your gaming experience, GearUP Booster proves to be a valuable tool.