How to Change Servers in Escape From Tarkov
2023-07-06
Why Change Servers in Escape From Tarkov?
Like any multiplayer game, Escape From Tarkov requires a solid ping to get the full enjoyable experience, and part of that is being close to one of the many game servers. With the growth in the community throughout 2020 and 2021, BattleState Games has invested in a wide range of server locations to ensure that the majority of players have a server close to home. For the most part, the automatic server selection in Tarkov does a wonderful job, so there is no need to change to another region manually. However, it is an option available to players. One common use case for changing servers is players looking to play Tarkov with friends from outside of their country or reduce their matching time during high server load. If you are wondering how to find dead servers in Tarkov, you can select a server from the list with a lower server population and combine this with off-peak times and night-time raids to reduce the number of players in your raids.
How to Change Servers
Open the Escape From Tarkov Launcher and click "Change server".

A pop-up of the available game servers list will appear, allowing you to individually select servers.

The default option is "use automatic server selection," and in brackets will be the region that has been selected for you. Players can untick this box and manually select any server from the list, which will be applicable from then on when matchmaking.
How to Reduce Latency After Changing Servers in Escape From Tarkov
Although the game supports server changing, it's important to note that connecting to a server far from your location may result in issues such as high latency, packet loss, and poor connection. In such cases, GearUP Booster can help resolve these problems. By utilizing adaptive routing technology, it can automatically match the best connection route, ensuring a stable connection when connecting to servers in different regions. With its global network of nodes, GearUP Booster provides improved service quality.
GearUP Booster Features:
Nodes and intelligent routing across hundreds of cities and countries worldwide.

User-friendly and simple operation to quickly adapt after switching game servers.

Affordable pricing with high effectiveness.

3-day free trial for new users.

Support for thousands of games and all gaming platforms.
How to use GearUP Booster?
Step 1: Download GearUP Booster

Step 2: Launch and search Escape From Tarkov.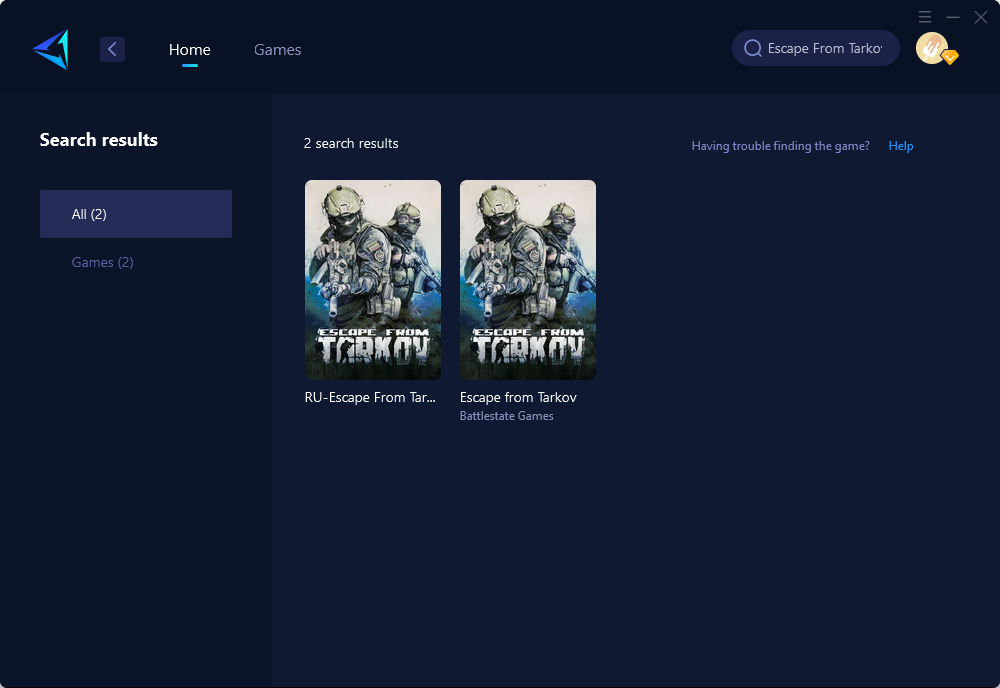 Step 3: Select Game Server and Node.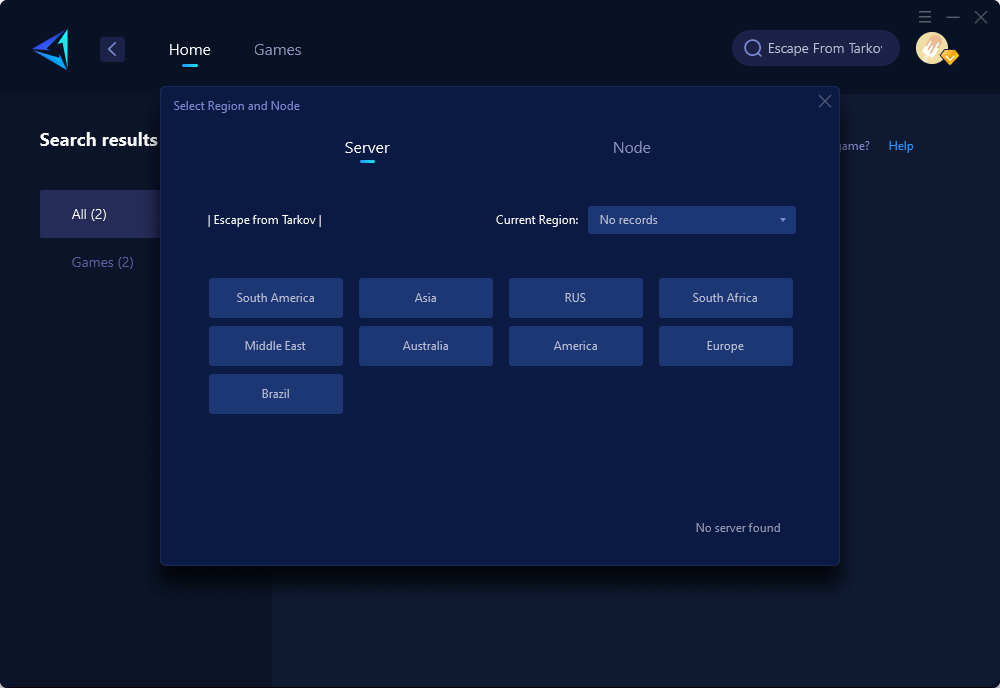 Step 4: Click on the "Confirm" button, GearUP Booster will optimize your network settings.
Conclusion
Changing servers in Escape From Tarkov is an option that can enhance your gaming experience in specific scenarios. However, be aware that connecting to servers far from your location may lead to connectivity issues. GearUP Booster offers a solution by providing an optimized and stable connection. Enjoy a smoother gaming experience while connecting to different servers with improved connectivity and seamless server switching.