Why Forza Motorsport Stuck on Loading Screen
2023-10-07
Forza Motorsport, the latest installment in the series, is set to launch on Windows and Xbox Series X/S platforms. However, if you've experienced the game getting stuck on the loading screen, whether it's a black screen or an unresponsive progress bar, then this article is here to help you resolve the issue.
Reasons for Forza Motorsport Getting Stuck on Loading Screen
Forza Motorsport can get stuck on the loading screen due to various factors, including but not limited to:

Outdated graphics drivers.

Software conflicts.

Inadequate system requirements.

Corrupted files.

Server issues.
Fix Forza Motorsport Network Problem
If your Forza Motorsport game remains stuck on the loading screen and you anticipate getting into the gameplay soon but find no progress, it may be caused by network congestion impeding data transfer. Continuing to wait might not yield any change, and unfortunately, the game won't provide any alerts about this situation. So how can you address this issue without complex configurations?
The answer lies in GearUP Booster, an easy-to-use network optimization tool specifically designed for enhancing gaming networks. It's important to note that GearUP Booster is not a VPN but rather a dedicated software for optimizing game networks. Everything is automated, requiring only two steps: selecting the game and choosing a server. With just one click from GearUP Booster, your network problems in Forza Motorsport will be resolved. Its powerful features are made possible by:

Leading adaptive intelligent routing technology.

Stable data transmission and protection.

Free trial for 3 days to experience its effectiveness.

Subscription-based payment with various tiers available.

Support for thousands of games.

Rich gaming boost experience.
Step 1: Click the button to download GearUP Booster.

Step 2: Search for Forza Motorsport.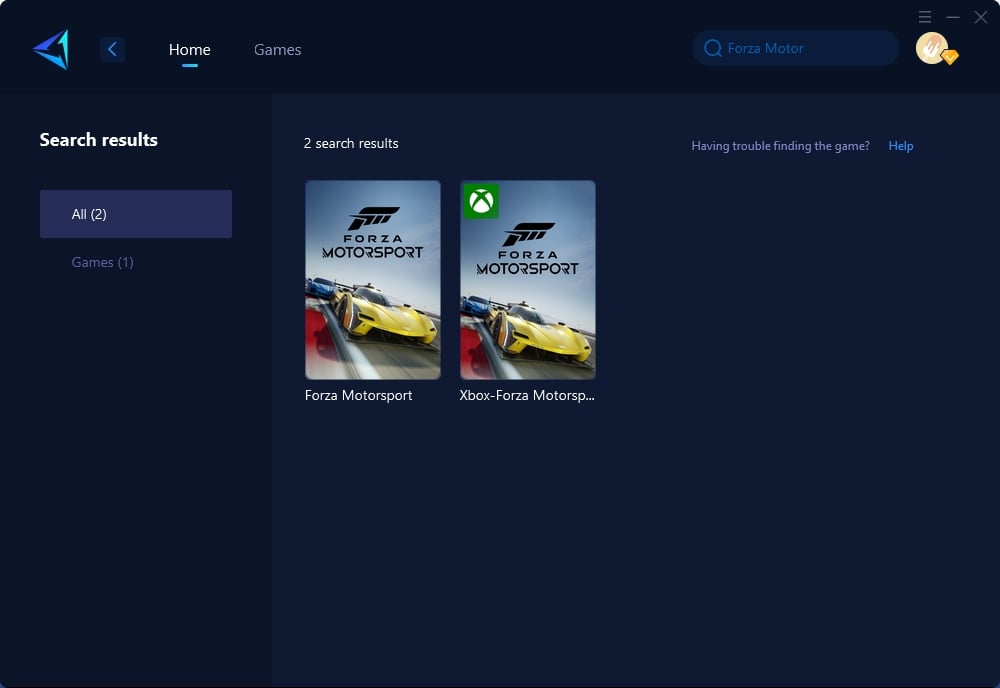 Step 3: Select a server and node.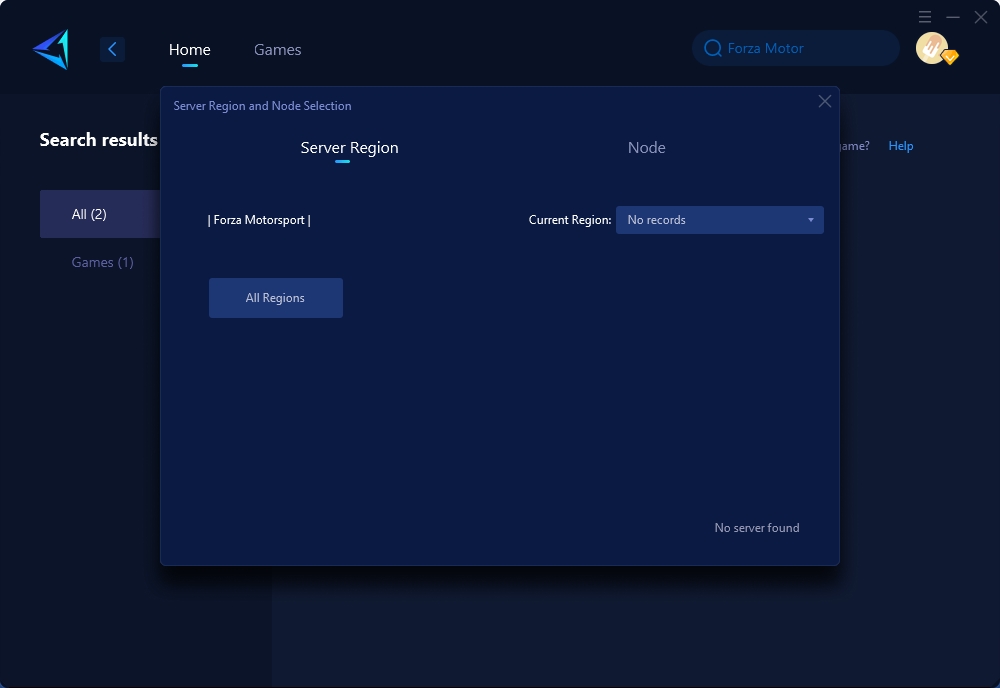 Step 4: Boost with a single click and enjoy optimal network conditions.
Alternatively, if you prefer playing Forza Motorsport on Xbox and don't want to boost your PC as a host machine, there's a simpler solution—purchasing HYPEREV from GearUP's hardware lineup. HYPEREV is a device that connects between your router and console via Ethernet cable and can be easily controlled through a mobile app. It supports broadband or hotspot data boosting and offers compact size, simple setup for hassle-free use—even without advanced networking knowledge—and delivers comparable performance to GearUP PC Booster. You can purchase HYPEREV on platforms like Amazon or AliExpress.
Other Ways to Solve Forza stuck on the loading screen
Here are some other methods to address crashes in Forza Motorsport (please use caution as their effectiveness may vary and some steps could be complex):

Free up disk space.

Update your graphics drivers.

Adjust your RAM settings.

Run the game as an administrator.

Verify the game files for any issues.
Conclusion
In conclusion, if you encounter the issue of Forza Motorsport getting stuck on the loading screen, there are several effective solutions available. One option is to use GearUP Booster, a user-friendly network optimization tool specifically designed for enhancing gaming networks. Alternatively, you can consider methods such as updating graphics drivers, resolving software conflicts, ensuring system requirements are met, and addressing any corrupted files to resolve the issue.
Remember to exercise caution when attempting complex solutions and consider seeking assistance from technical support or referring to official resources for comprehensive troubleshooting steps.
For more information about other issues related to Forza Motorsport, please refer to the following articles: