How to Fix Forza Motorsport Not Launching
2023-10-07
Forza Motorsport is an upcoming sim racing video game developed by Turn 10 Studios and published by Xbox Game Studios. It is the thirteenth installment in the Forza series and will be released on Windows and Xbox Series X/S. As one of this year's most anticipated racing titles, some players face difficulties launching the game, depriving them of the gaming experience. This article offers solutions to overcome this issue.
Why Forza Motorsport Not Launching
The inability to launch Forza Motorsport can stem from various factors, with outdated graphics drivers being a primary cause. Common culprits responsible for this issue include:

Insufficient System Requirements: Ensure your computer meets the minimum and recommended system requirements for Forza Motorsport.

Corrupted Game Files: Unexpected crashes or issues during download/installation can lead to corrupted game files, resulting in startup problems.

Software Conflicts: Other software on your computer, including antivirus or performance-enhancing applications, might conflict with Forza Motorsport.

Network Issues: A stable internet connection is necessary for certain features and account verification in Forza Motorsport; network problems could prevent game launch.

Overlay Software: Incompatible overlay software like Steam, Xbox Game Bar, or Discord might hinder the game from launching.

Firewall/Antivirus Blocking: Security software may mistakenly identify and block Forza Motorsport as a security risk.
Fix Forza Motorsport Network Issues
Among these issues, network problems are often complex and challenging to identify since Forza Motorsport requires an internet connection during startup (multiplayer gameplay). Difficulty in passing Microsoft/Xbox authentication due to network complications results in game launch failure. To resolve this quickly, consider trying GearUP Booster—a professional tool for optimizing gaming networks that automates troubleshooting commonly encountered network issues even without specialized knowledge. Many players have praised its benefits:

Effectively resolves latency and packet loss issues in Forza Motorsport.

Supports thousands of games and all gaming platforms.

Utilizes numerous global network nodes for enhanced performance.

Intelligent algorithms facilitate one-click boosting.

Offers a free 3-day trial with subscription-based pricing.
Step 1: Click the button to download GearUP Booster.

Step 2: Search for Forza Motorsport.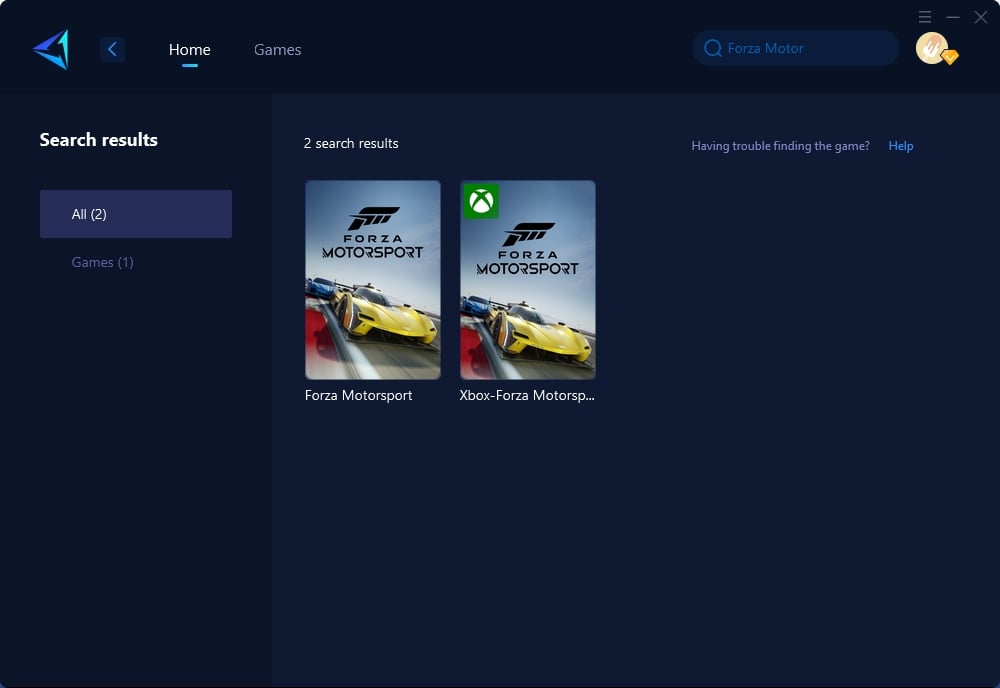 Step 3: Select a server and node.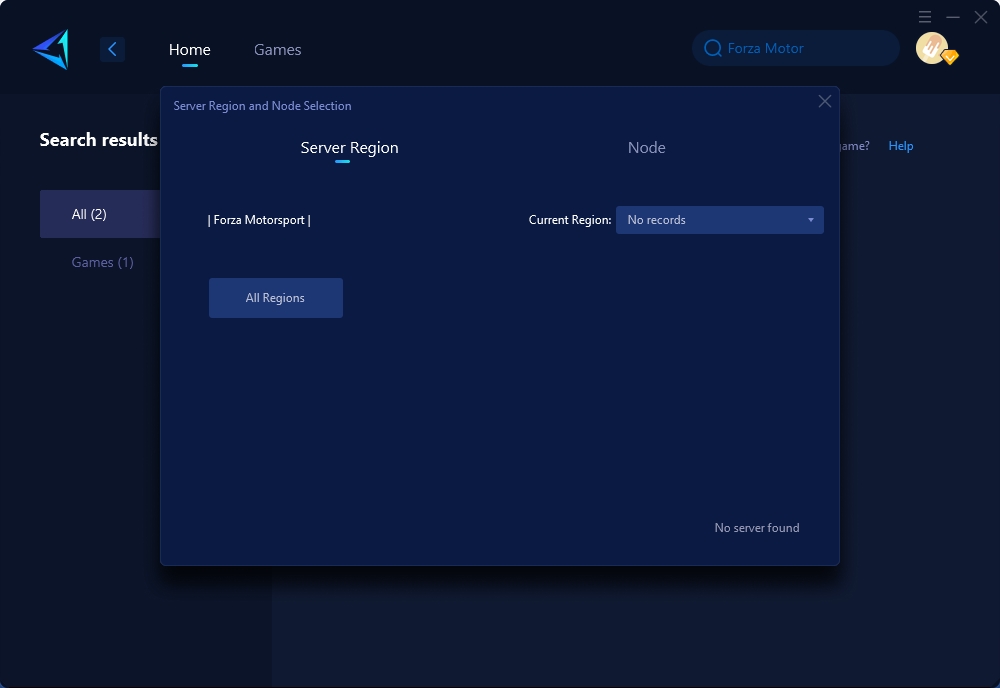 Step 4: Boost with a single click and enjoy optimal network conditions.
Playing Forza Motorsport on Xbox? Don't want to use your PC for boosting? No worries! GearUP also offers HYPEREV—a specialized hardware solution known as a "game router." Simply connect it between your router and console using an Ethernet cable and use the app for one-click boosting—an incredibly convenient option now available on Amazon or AliExpress.
Other Methods For Not Launching
Additional methods to resolve the "Forza Motorsports not launching" issue include:

Ensure system compatibility with the game.

Update graphics drivers regularly.

Clear disk space by removing unnecessary files.

Run the game as an administrator to bypass permissions limitations.

Update DirectX and Visual C++ components that games rely on.
Note: Some methods may require advanced knowledge or have a risk of computer crashes; exercise caution when using them.
In conclusion, encountering launch issues with Forza Motorsports can be frustrating but not unsolvable! By following our troubleshooting suggestions, you can overcome obstacles preventing you from enjoying this exciting racing experience.