5 Fixes For The Finals Matchmaking Failed
2023-11-17
Have you experienced frustration with failed matchmaking in The Finals? Waiting interminably on the matchmaking screen, only to be greeted with a "Matchmaking Failed" notification, is a common occurrence. If you've encountered this issue multiple times, it's time to delve into potential solutions. Let's explore likely causes and solutions for this persistent problem.
Why is The Finals Matchmaking Failed?
The issue of matchmaking failure in The Finals often stems from individual networking problems rather than server-related issues. Such problems are pervasive yet not always discernible at first glance, demanding more specialized approaches for diagnosis and resolution. Fortunately, there are now convenient tools available to address these challenges.
5 Fixes for The Finals Matchmaking Failure
1. GearUP Booster - Optimize The Finals Networking

GearUP Booster is a professional network traffic optimization tool that, unlike traditional VPNs, is dedicated to gaming traffic services. Endorsed by numerous players globally, its exclusive adaptive intelligent routing technology matches the best connection routes according to each user's specific network conditions, making it the simplest and most effective solution when facing issues such as The Finals matchmaking failures.

GearUP Booster can handle nearly all types of network issues, including packet loss, latency, network spikes, and high ping. Notably, despite the seeming complexity of these problems, using GearUP requires no intricate operations: users only need to select the server connection, allowing GearUP to automatically optimize and achieve genuine one-click acceleration.

Even with such automation, GearUP prioritizes every player's data security and privacy. When gaming, there's no need to fret over security concerns; GearUP absolutely will not disclose any information.

Benefits:

Resolves The Finals network issues.
Offers a 3-day free trial.
Compatible with all gaming platforms.
Employs professional-grade technology.
Backed by comprehensive post-sale support.
Step 1: Click the button to download GearUP Booster

Step 2: Search The Finals.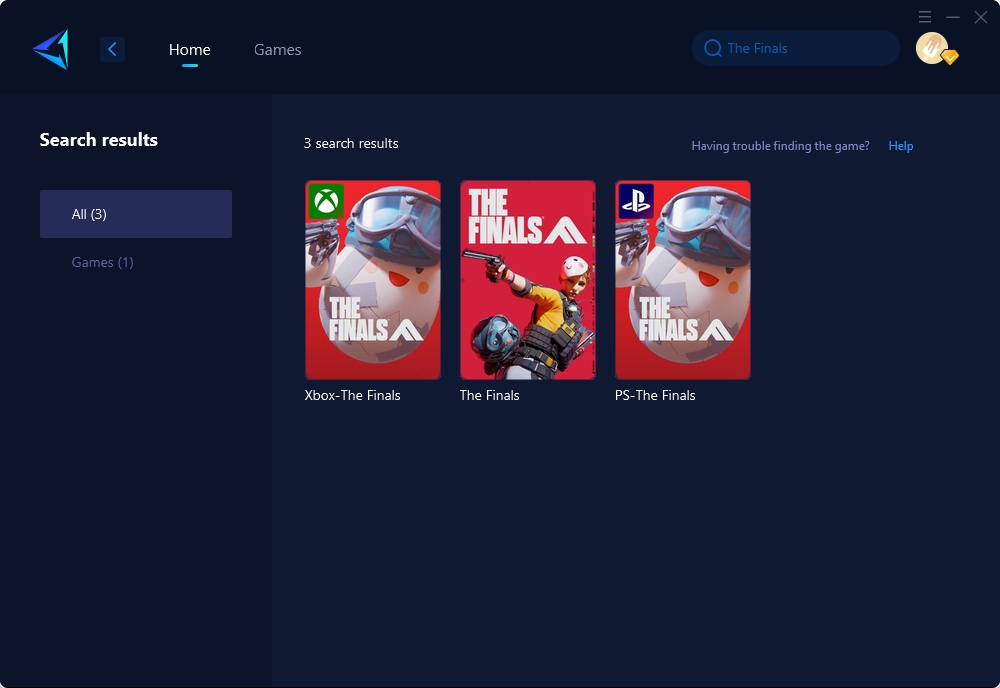 Step 3: Select Game Server and Node.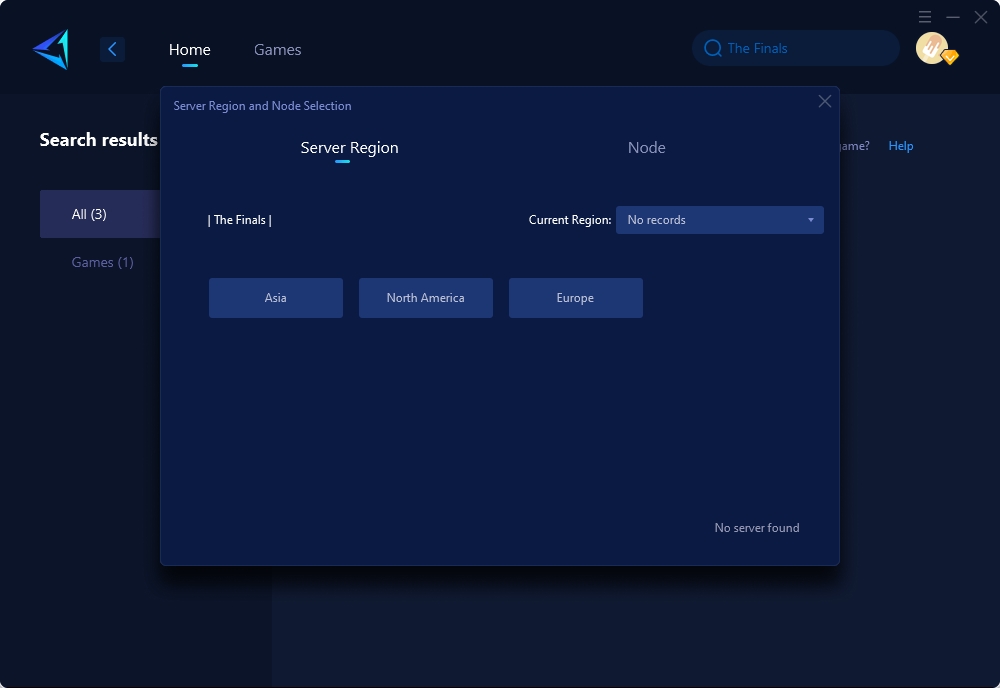 Step 4: Click "Confirm" first, and then launch the game.
2. Check Server Status

Always begin troubleshooting network issues by checking server status. Understanding server capacity can provide crucial insights into the underlying problem. This information is readily available through Embark Studios' social media channels, enabling users to stay informed about current server conditions.
3. Ensure a Stable Connection

For games like The Finals, maintaining a consistent and robust connection is crucial. Unstable routers could contribute to the occurrence of errors. Take steps such as switching to a wired connection if using wireless or simply restarting the router to rectify any connection instability.
4. Force Close the Game

Exiting the game can often resolve immediate issues; however, sometimes the game continues running in the background without indication. In such cases, accessing Task Manager and force-closing any lingering instances can help resolve persistent errors.
5. Play the Tutorial

While anecdotal, some users have found success by playing through the tutorial of the game following reported inconsistencies related to matchmaking failure in The Finals.
You may like: How to Fix The Finals Failed to Join Party
In conclusion
By embracing these methods, you can address and potentially resolve frequent matchmaking failures within The Finals, ensuring a smoother gaming experience for all players involved.