How to Fix The Finals Failed to Join Party Issue?
2023-11-17
Since the testing phase of The Finals, the servers have been under immense pressure due to its overwhelming popularity, leading to various network issues. One of these problems is the inability for some players to invite or join other players' party teams. In this article, we'll explore the reasons behind this issue and provide solutions. Additionally, we'll introduce how GearUP Booster can enhance your gaming experience.
Why is The Finals Failed to Join Party?
When attempting to invite or join other players' parties, a message indicating a failed attempt may appear. This could be attributed to server overload or disruptions in network connectivity between you and your friends. Network configurations are often complex and may require professional tools or methods for resolution.
How to Fix The Finals Failed to Join Party?
If you've confirmed that The Finals' servers are not at fault, the issue likely resides within your personal network connection. When dealing with intricate network parameters, we highly recommend using GearUP Booster, a professional gaming network optimization tool. Its intelligent algorithms ensure stable and smooth game data transfers, regardless of whether it's between servers or other players.
Thanks to GearUP's proprietary algorithm technologies, including adaptive smart routing, it automatically matches the optimal data transmission routes through deployment on global network nodes. This results in reduced latency, minimized packet loss, and avoidance of network congestion peaks—all ensuring players receive the best online experience.
Resolving "The Finals Failed to Join Party" issue.

Ensuring data transmission security.

Free 3-day trial.

Subscription-based payment for flexible selection.

Support for thousands of games.
Moreover, GearUP Booster significantly safeguards data transmission security and user privacy—eliminating concerns over data leaks or potential attacks/abuses. Players can utilize GearUP within a secure network environment worry-free. With its highly integrated software design, it doesn't excessively consume computer resources or performance—even delivering an exceptional experience on basic hardware setups. Isn't that tempting?
You might need: How to Solve The Finals High Ping
Step 1: Download GearUP Booster

Step 2: Search The Finals.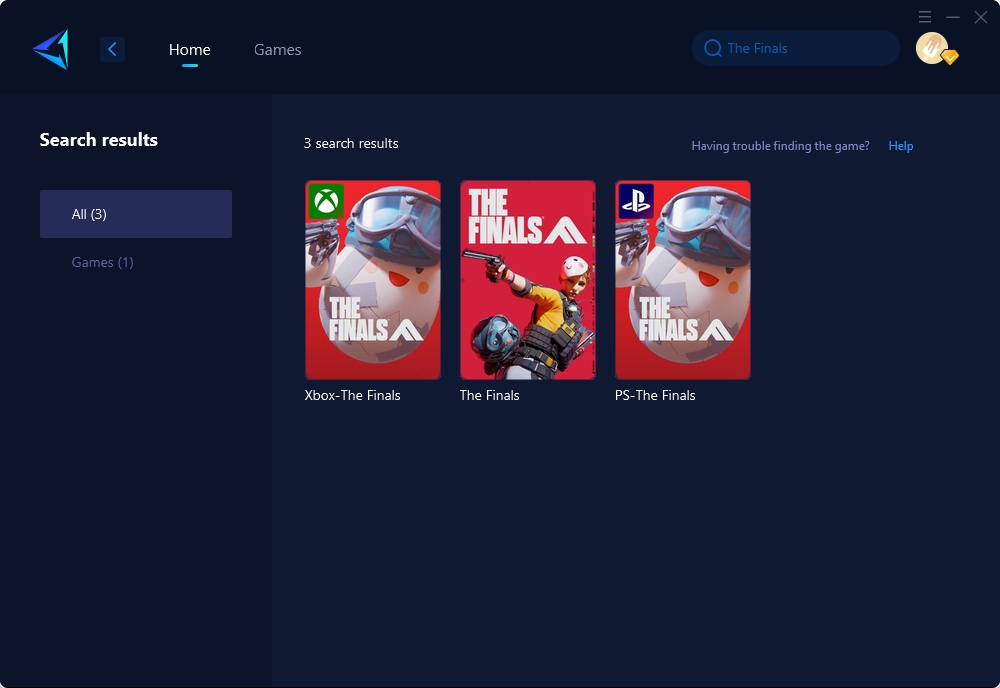 Step 3: Select Game Server and Node.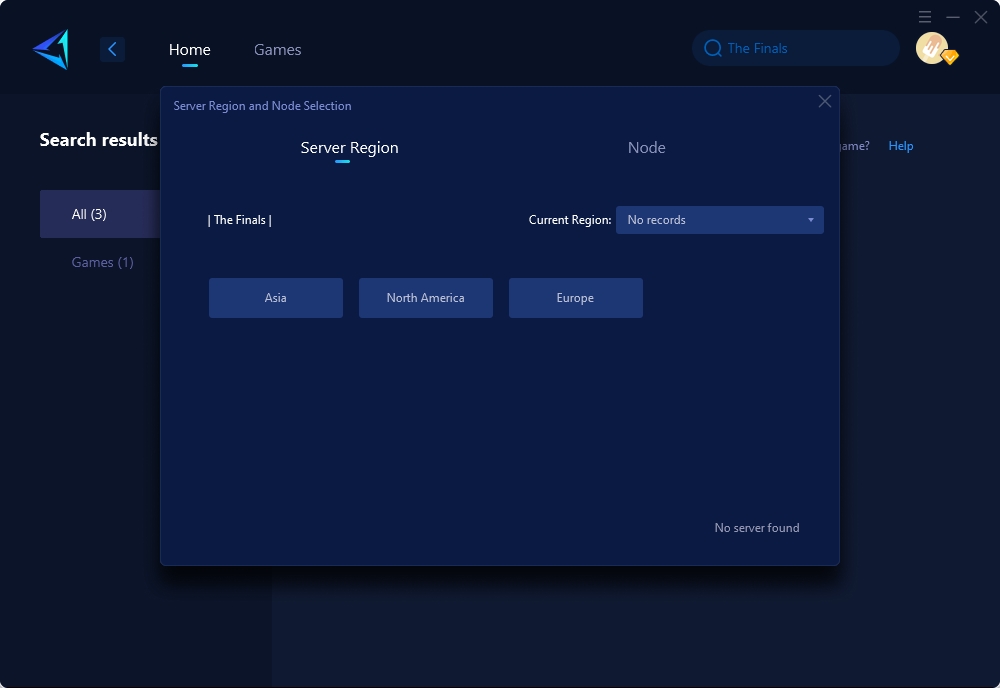 Step 4: Click "Confirm" first, and then launch the game.
Some Other methods are recommended to address the issue of The Finals Failed to Join Party.
Reboot the game's client: Following the developers' advice, both parties should reboot the game client as a potential fix.

Enable Crossplay: Some players have had success with this workaround by enabling Crossplay from the game's menu under Settings > Gameplay > Network section > Crossplay option.

Steam Browser: If previous options haven't worked, accessing The Finals store page via your browser and executing 'RequestPlaytestAccess()' through F12 in the console might resolve the issue.
In summary
By understanding "The Finals Failed Join Party" issue origins and utilizing tools like GearUP Booster or exploring alternative fixes discussed above—players can elevate their gameplay experience while efficiently addressing connectivity dilemmas within The Finals gaming community.