How to Unlink PSN Account in Genshin Impact
2023-11-07
With the release of Genshin Impact 2.0, miHoYo introduced cross-save functionality, allowing players to sync their PC/mobile progress with PlayStation. However, some players have encountered issues with using cross-save on PlayStation. In this article, we will analyze the reasons behind this problem and provide solutions.
Why Genshin Cross-Save Failed
Cross-save only works if you use the same account across platforms. Many players mistakenly create a new account when starting Genshin Impact on PlayStation or fail to link their existing HoYoverse account with their PSN account. Some players even choose the wrong server, resulting in different accounts and preventing cross-save functionality.
Unlinking Your PSN Account in Genshin Impact
To link your PSN account with an existing HoYoverse Genshin Impact account, you need to first unlink the new account. Here's how:
1. Send an email to genshin_cs@hoyoverse.com with "PSN Account Unlink Request" as the subject line.

Make it clear that you want to unlink your PSN account by stating "Hello! I'm emailing for a Genshin Impact PSN Account Unlink Request."

Avoid sending the email to the old email address ending in "@mihoyo.com" (common mistake).
2. Wait for an email response. If you don't receive one within ten minutes, try sending another email from a different account.
3. Follow the link provided by Genshin Impact support and provide the requested information to unlink your accounts (e.g., PSN Account ID, UID of the PSN Genshin Account, Adventure Rank).

Ensure you have all necessary information at hand before proceeding.
4. Wait for confirmation from Genshin Impact support that your PSN account has been unlinked.

The timeframe for this process is unknown; periodically check by relaunching Genshin Impact on your PSN.
5. After the unlinking process is complete, relaunch Genshin Impact on your PlayStation and follow the steps to link your PC/mobile progress.

Do not proceed further without linking or you may lose progress synchronization later on.
Optimizing Genshin Impact Network with GearUP Booster
If you enjoy playing multiplayer in other players' worlds or prefer cross-platform gaming in Genshin Impact, network performance becomes crucial. Some players may experience lag, high ping, or packet loss issues. This is where GearUP Booster comes in handy.

Unlike traditional VPNs, GearUP is specifically designed to enhance gaming networks. It utilizes adaptive intelligent routing technology across global network nodes to ensure optimal data transmission routes and reduce network issues.

GearUP Booster is automated and user-friendly; no advanced network knowledge is required. Simply select a route and nodes, and it will automatically optimize your network—an excellent solution for most players who want hassle-free network optimization while avoiding potential configuration errors.

Additionally, GearUP ensures data security through encryption protocols that protect against data theft and attacks—providing peace of mind during gaming.
Advantages:

Effectively resolves network issues in Genshin Impact.

One-click boost for easy usage.

Years of boosting experience and exclusive technologies.

Low software resource consumption without impacting PC performance.

Supports thousands of games.

Ensures data security.
1. Click the button to download GearUP Booster.

2. Search for Genshin Impact.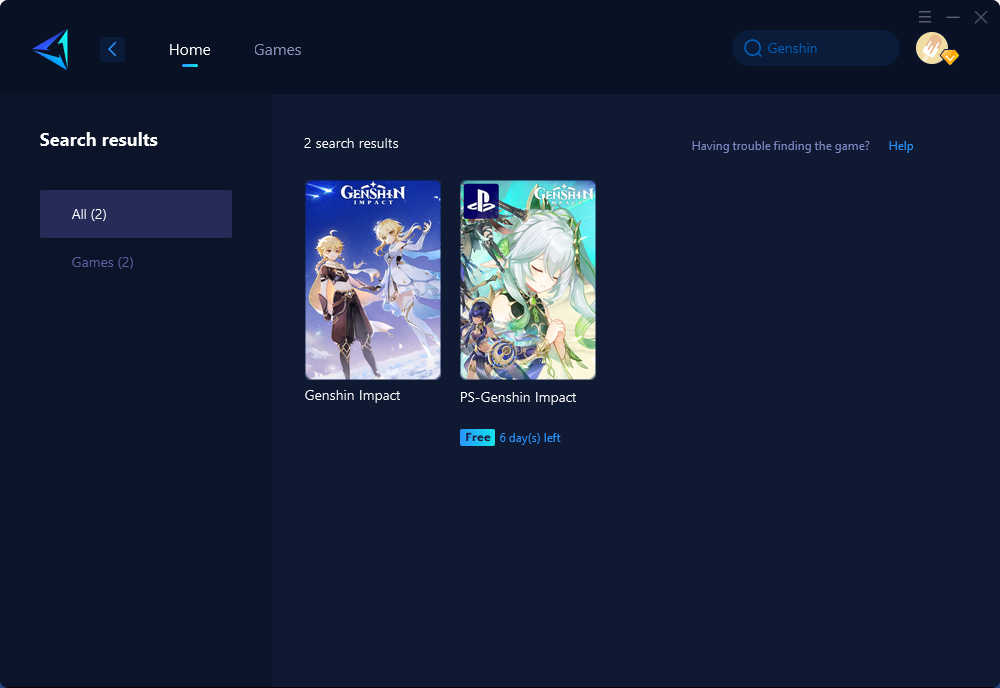 3. Select a server and node.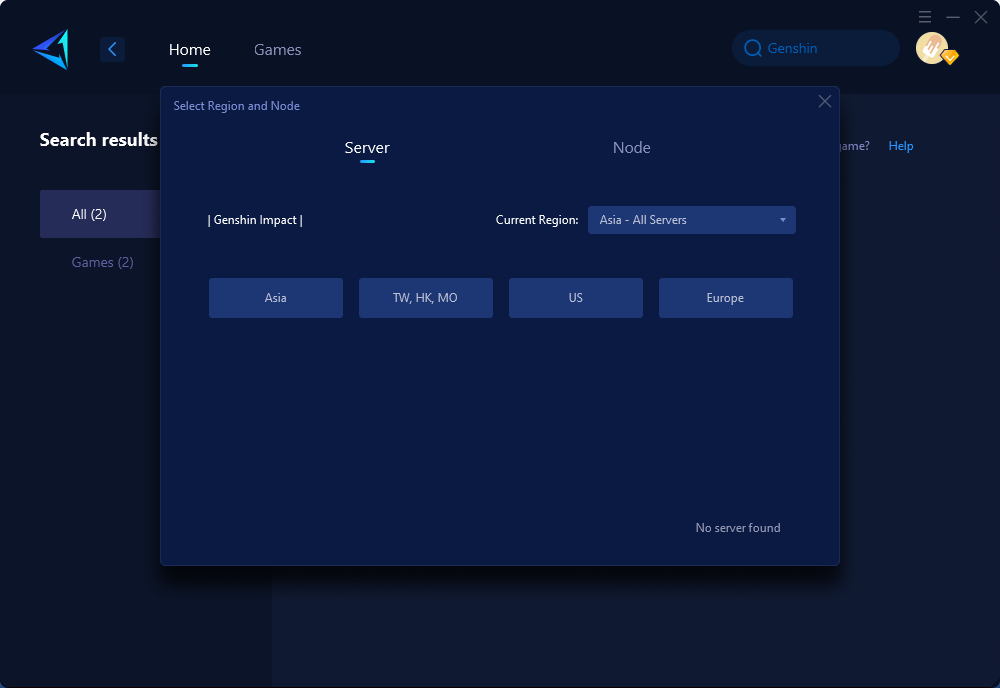 4. First click on confirm to boost the game, and then start the game.
Summary
Genshin Impact players may encounter issues with cross-saving on PlayStation, which can be due to creating a new account or failing to link the PSN account properly. To unlink the PSN account, players should email genshin_cs@hoyoverse.com with the subject line "PSN Account Unlink Request" and follow the instructions provided. For network optimization, GearUP Booster is a user-friendly tool that improves network performance in Genshin Impact and offers data security. By following these steps, players can resolve cross-save issues and enhance their gaming experience.