How to Slove FIFA 23 Unrecoverable Error On PC?
2023-06-19
If you're a football fan who loves to experience the magic of the sport in the virtual world, there's no better option than EA's FIFA 23. This long-running series offers a fantastic atmosphere, decent content, and fun gameplay. However, all of this can be overshadowed if you encounter error messages that spoil the overall impression. One such message is "The application encountered an unrecoverable error," which can appear when launching FIFA 23 or during gameplay.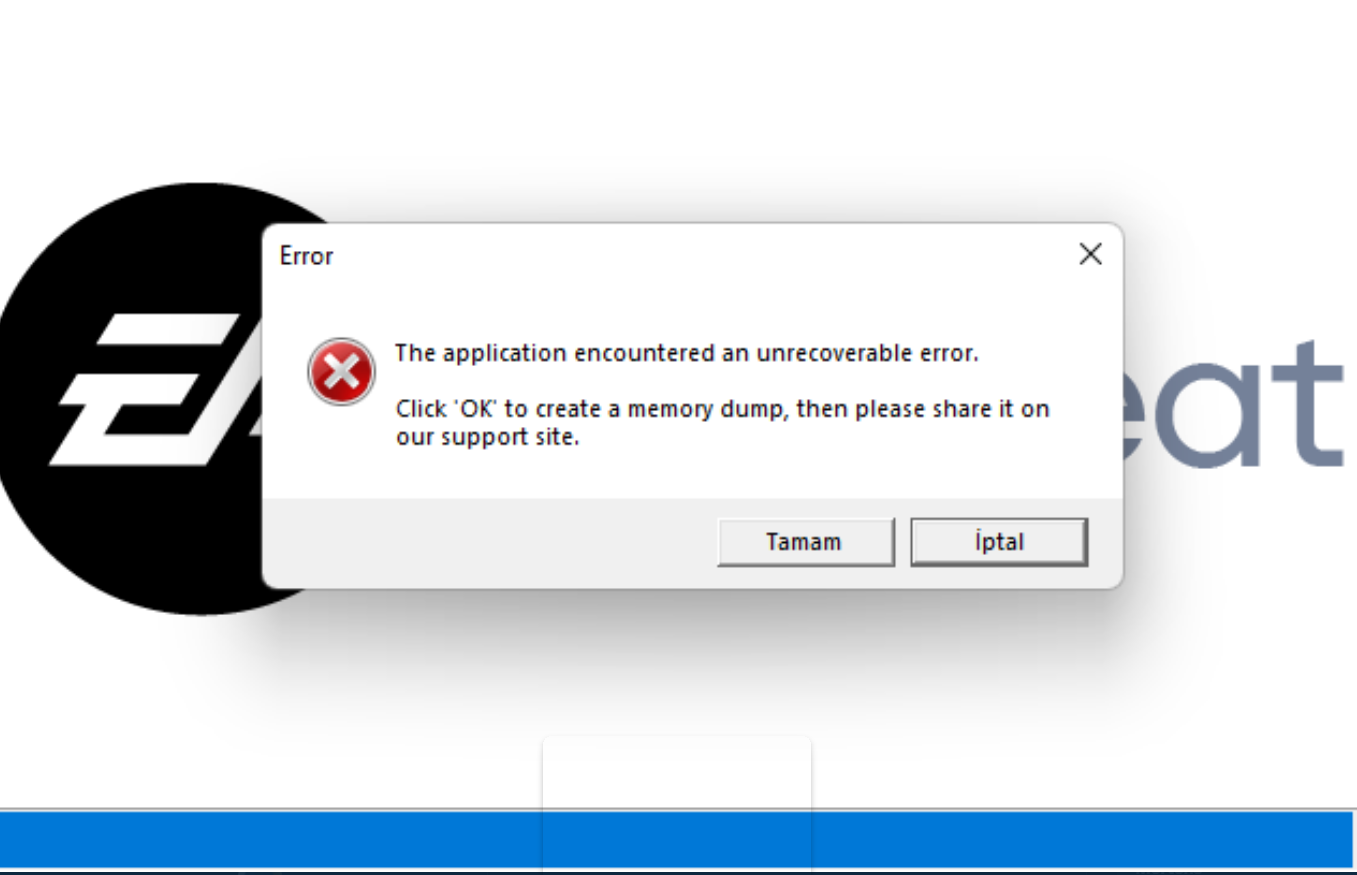 What makes FIFA 23 Unrecoverable Error?
When FIFA 23 displays the error message "The application encountered an unrecoverable error," the possible causes could be the following:
secure boot not enabled

corrupted game files

EA Anti-Cheat Service issue

firewall blocks the game

conflict with the overlay app
Best Way to Fix FIFA 23 Unrecoverable Error
There are many ways to solve the FIFA 23 Unrecoverable Error, but the simplest and quickest solution is still to use GearUP Booster, a tool that optimizes online gaming performance by improving internet connection stability and reducing lag. This tool can also help fix FIFA 23 Unrecoverable Error since it addresses one of the potential causes of the issue: unstable internet or network connections. GearUP Booster can provide a faster and more stable internet connection, which can reduce the chances of encountering the error.
Here are some of its key features:

Supports over a thousand games, including FIFA 23

Compatible with all gaming platforms

Easy to use with a user-friendly interface

Exclusive Adaptive Intelligent Routing technology to reduce packet loss

Offers a free three-day trial
How to use GearUP Booster?
Step 1: Download and install GearUP Booster.

Step 2: Launch the program, FIFA 23.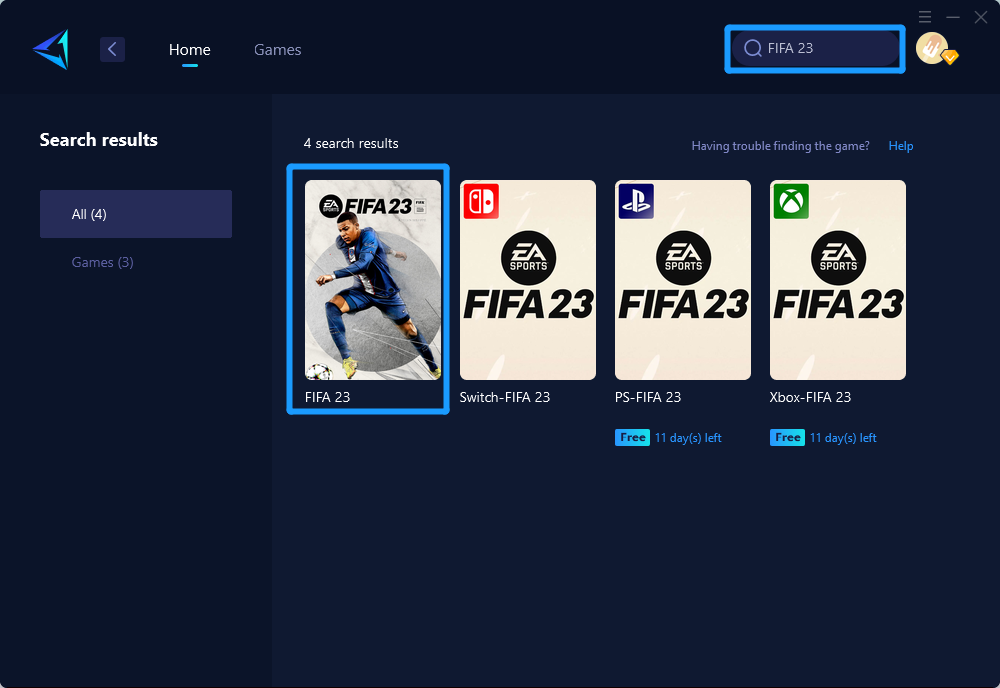 Step 3: Select Server and Node.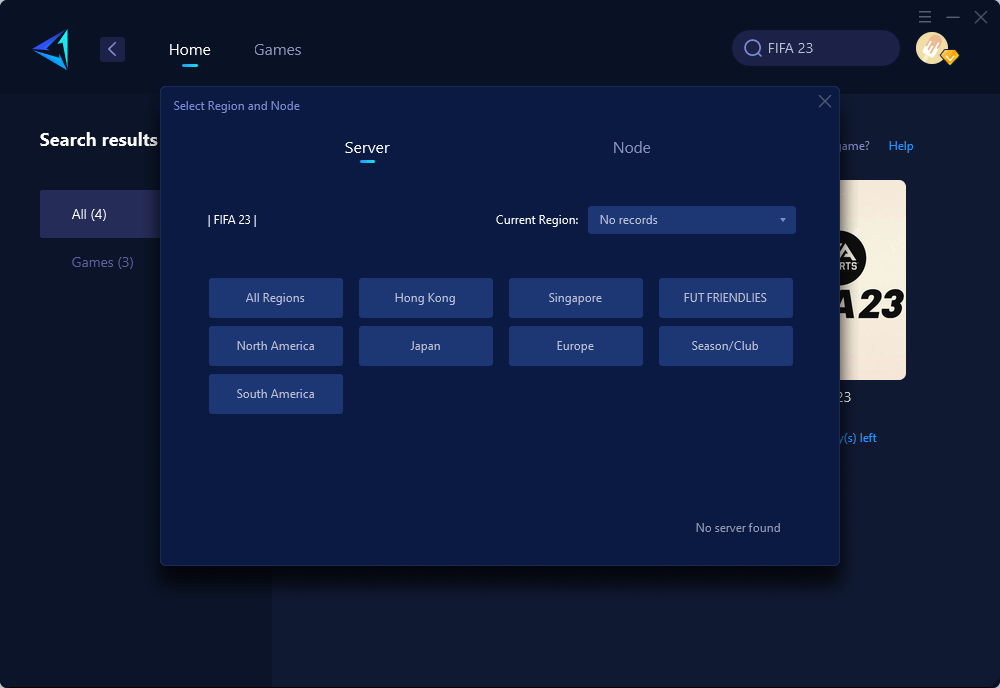 Step 4: Click on the "Confirm" button, and GearUP Booster will optimize your network settings.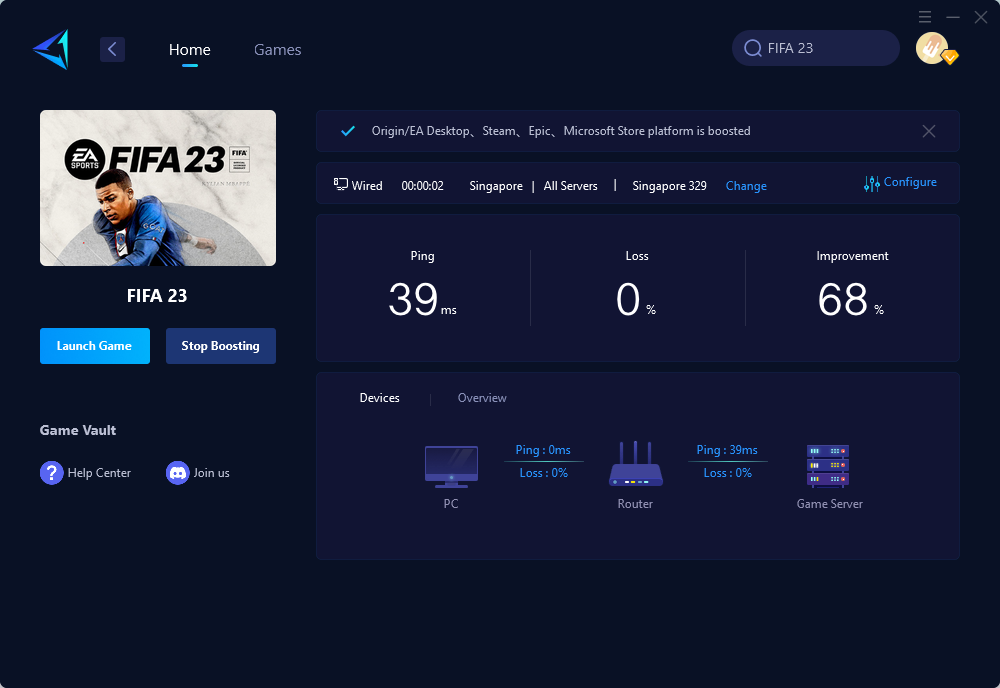 In conclusion, FIFA 23 Unrecoverable Error can be a frustrating issue for players. However, there are several steps you can take to resolve it, such as checking system requirements, updating Windows, running the game as an administrator, and restarting the game or your PC. For a faster and more effective solution, you can use tools like GearUP Booster, which can optimize your internet connection and reduce the risk of encountering the error.