How to Play Halo Infinite on PC with Lower Ping?
2023-06-20
Halo Infinite is an immensely popular game that has captivated gamers around the world. Known for its immersive gameplay and captivating storyline, Halo Infinite offers an unforgettable gaming experience. It is worth noting that the game is available on both PC and Xbox platforms, providing options for players to choose their preferred gaming platform.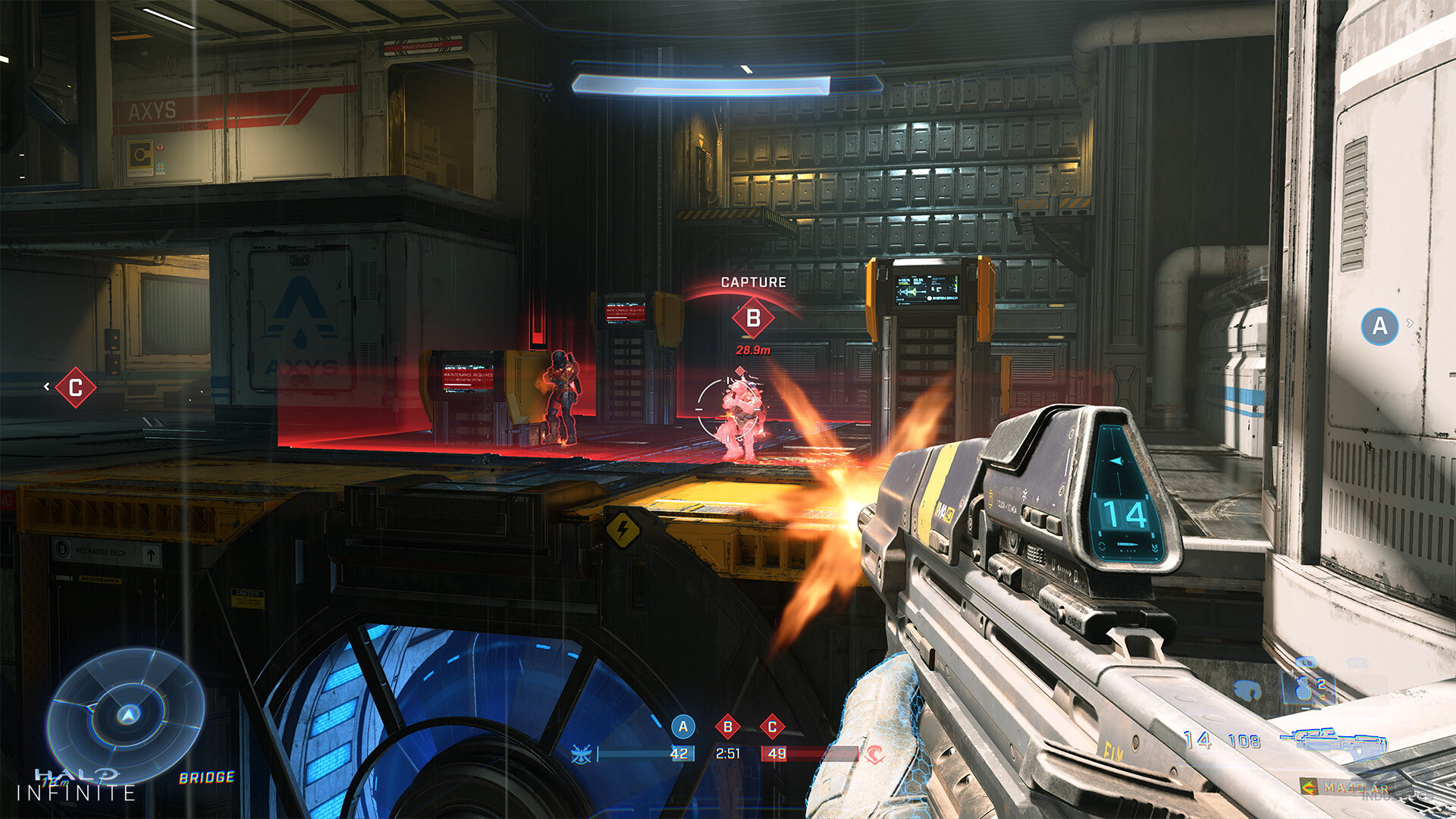 How to Play Halo Infinite on PC?
When it comes to playing first-person shooter (FPS) games like Halo Infinite, many players find it more comfortable and intuitive to play on a PC compared to Xbox. The precision and control offered by a mouse and keyboard setup can give players a competitive edge. If you're keen on playing Halo Infinite on PC, here's how you can get started:
Launch the Xbox app on your PC. If you don't have it installed, you can find and install it by searching for "Xbox" in the Microsoft Store app, which is available on all supported Windows PCs.

Log into your Xbox account. Click on the person-shaped icon located in the top right corner of the Xbox app, then select "Sign in" if you're not already logged in.

Use the search bar in the top right corner of the Xbox app to search for "Halo Infinite." Once you find it, select the free multiplayer game from the search results. Alternatively, you can visit the Microsoft Store page for Halo Infinite by using this link in a web browser.
On the store page for Halo Infinite, click on the "Get (Free)" button.

A window will appear, prompting you to confirm the installation. Click on "Get" again to add the game to your Xbox account.

The game will automatically begin downloading and installing on your PC.
Reduce High Ping in Halo Infinite on PC
Avoiding lag, disconnects, and packet loss is crucial for a competitive advantage and an enjoyable gaming experience. This is where GearUP Booster comes in. GearUP Booster is a network optimization tool that enhances your gaming experience by reducing latency and providing a stable connection. With GearUP Booster, you can achieve improved responsiveness and smooth gameplay, giving you a better chance of victory in Halo Infinite.
Here are some of its key features:
Supports over a thousand games, including Halo Infinite

Supports all gaming platforms

Easy to use for every user

Exclusive Adaptive Intelligent Routing technology to reduce high-latency

Offers a free three-day trial for new users
How to use GearUP Booster?
Step 1: Click the button, download and install.

Step 2: Launch GearUP Booster, search Halo Infinite.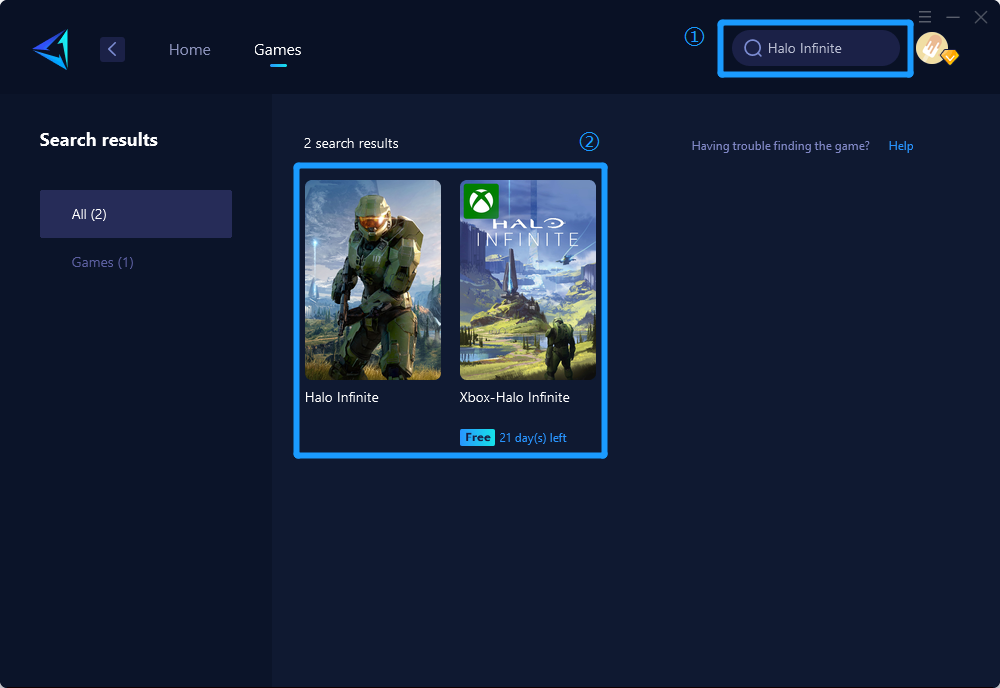 Step 3: Select Server and Node.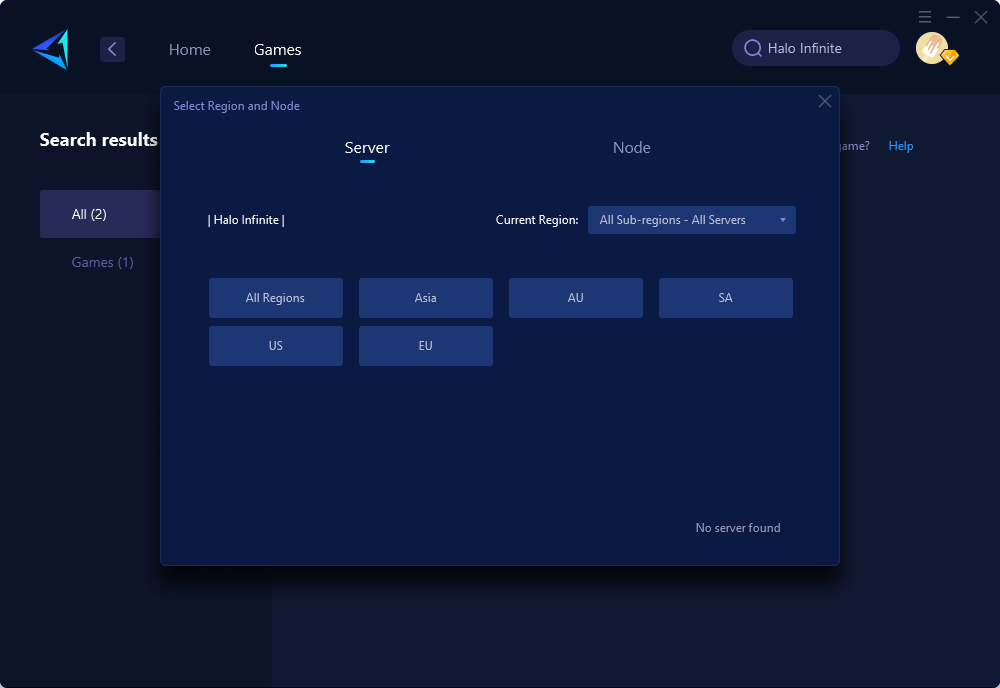 Step 4: Click on the "Confirm" button, and it will optimize your network settings.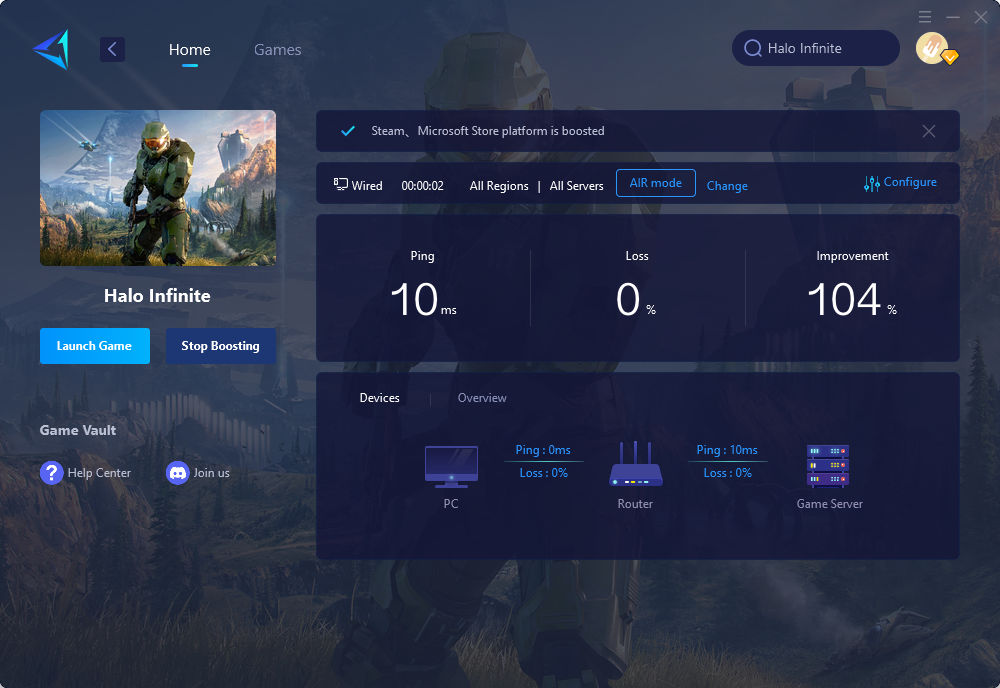 In conclusion, playing Halo Infinite on PC offers a unique advantage for FPS enthusiasts. With the precision of mouse and keyboard controls, PC gamers can fully immerse themselves in the game. To optimize your PC gaming experience, it's important to prioritize low latency and a stable network connection. GearUP Booster is a recommended tool that can help you achieve these goals. Enhance your Halo Infinite experience on PC and gear up for thrilling battles.