How to Fix Hunt Showdown Easy Anti Cheat Error?
2023-06-28
Hunt: Showdown, a popular tactical PvPvE first-person shooter game developed and published by Crytek in 2019, has encountered issues with the Easy Anti Cheat system. Some players have reported receiving the "Easy anti-cheat error, Untrusted system file" message when launching the game. This error can be frustrating, but there are solutions available to resolve it.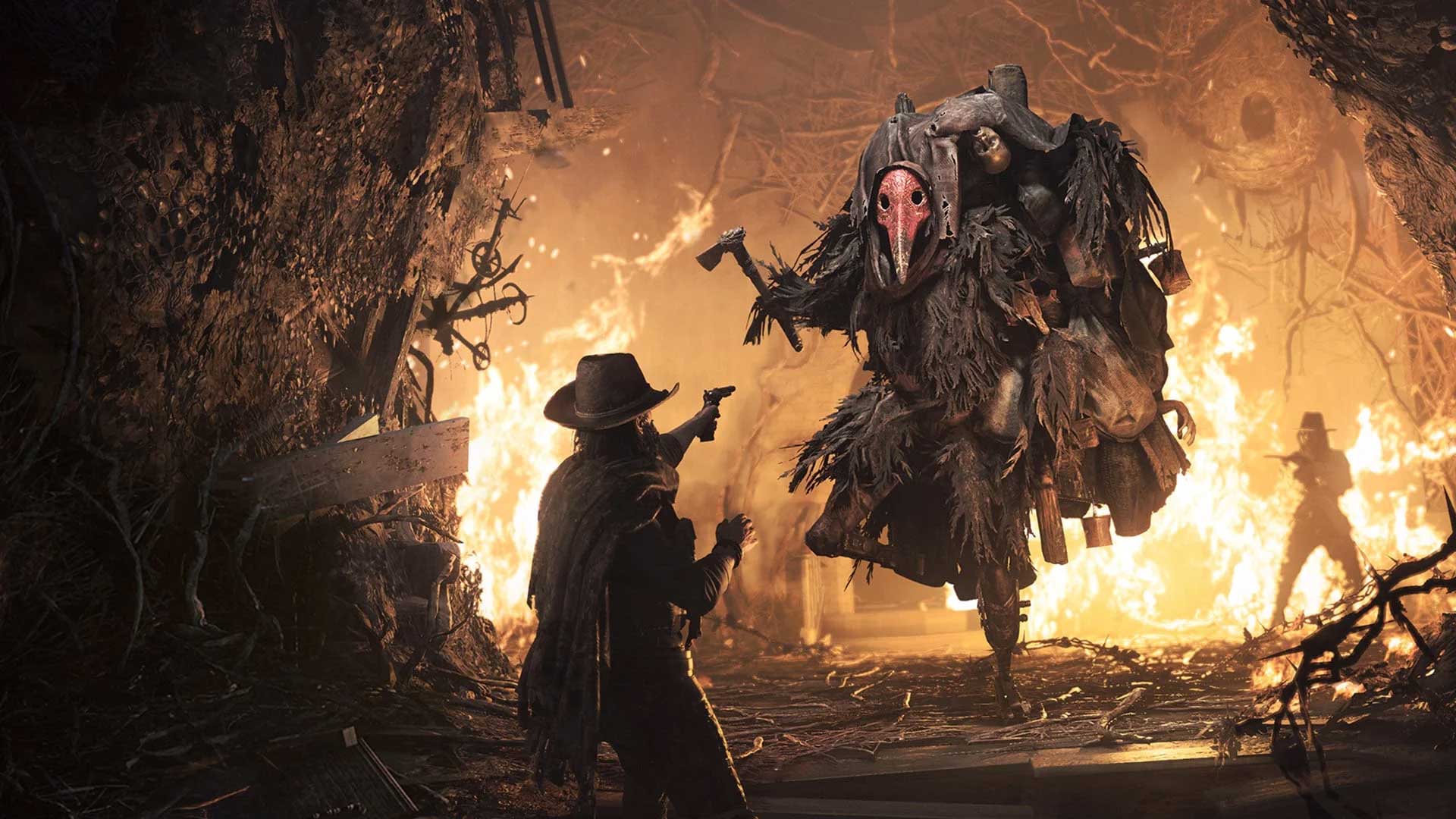 Common Causes of the Easy Anti Cheat Error
The Easy Anti Cheat error can occur due to various reasons, including corrupted or uninstalled Easy Anti Cheat system files, conflicts with third-party applications, launching the game without admin access, issues with overlay applications, Windows security software blocking, outdated game version or Windows build, and corrupted or missing game files.
Methods to Resolve the Hunt Showdown Easy Anti Cheat Error:
Start by restarting both the game and your computer to refresh the system.

Right-click on the game's executable file and select "Run as administrator" to ensure proper permissions.

Verify if there are any available updates for Hunt: Showdown and install them.

Use the game's built-in verification tool or platform (such as Steam) to verify and repair any corrupted or missing game files.

Update your Windows operating system to the latest version to ensure compatibility with the game.

Use the Easy Anti Cheat repair tool provided by the game or reinstall the Easy Anti Cheat system.

Navigate to the game's installation directory and delete the EAC certificate folder. Then, verify the game files to restore the folder.

Completely uninstall Easy Anti Cheat and then reinstall it from the game's installation directory or official website.

Make sure the EasyAntiCheat service is enabled in the Windows services settings.

Temporarily disable any overlay applications (e.g., Discord overlay, NVIDIA GeForce Experience overlay) that may conflict with Easy Anti Cheat.

Close Background Running Applications: Close unnecessary applications running in the background to free up system resources for the game.

Disable your anti-virus software temporarily while running the game to check if it is causing any conflicts.
Best Way to Reduce Ping in Hunt: Showdown
As Hunt: Showdown is a highly popular PvPvE game with demanding network requirements, achieving low-latency and packet loss-free gameplay is crucial. The easiest and most convenient way to optimize your network and improve your gaming experience is by using GearUP Booster.
Here are some of its key features:

Supports over a thousand games, including Hunt Showdown

Supported on all gaming platforms

Clean interface, simple operation

Exclusive Adaptive Intelligent Routing to reduce high ping

Offers a free three-day trial
How to use GearUP Booster?
Step 1: Download and install GearUP Booster from the button.

Step 2: Launch the program, search Hunt Showdown.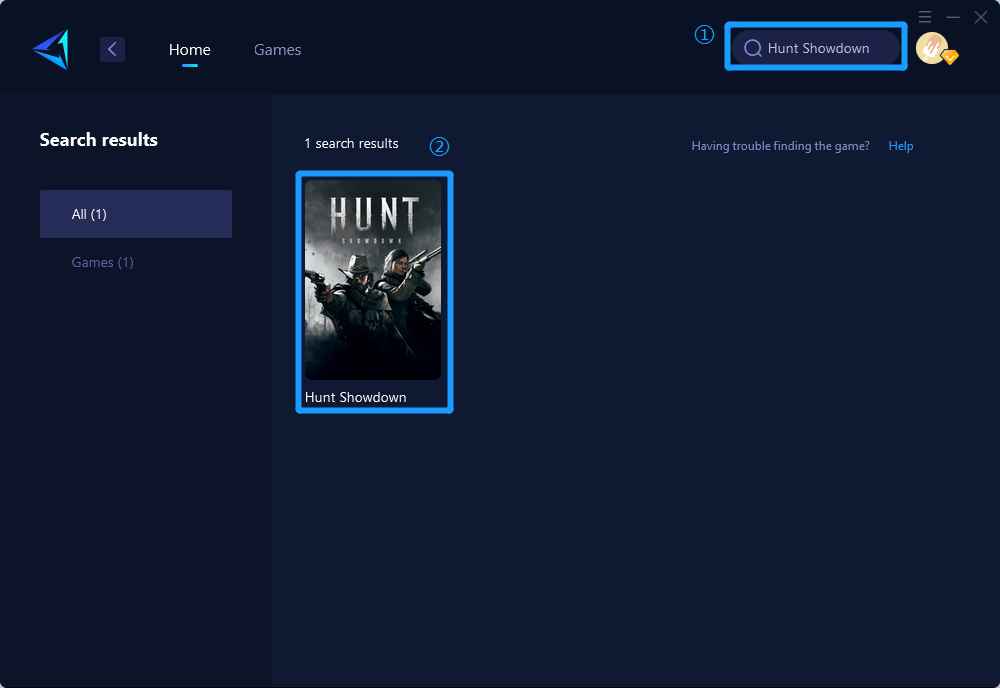 Step 3: Select Server and Node.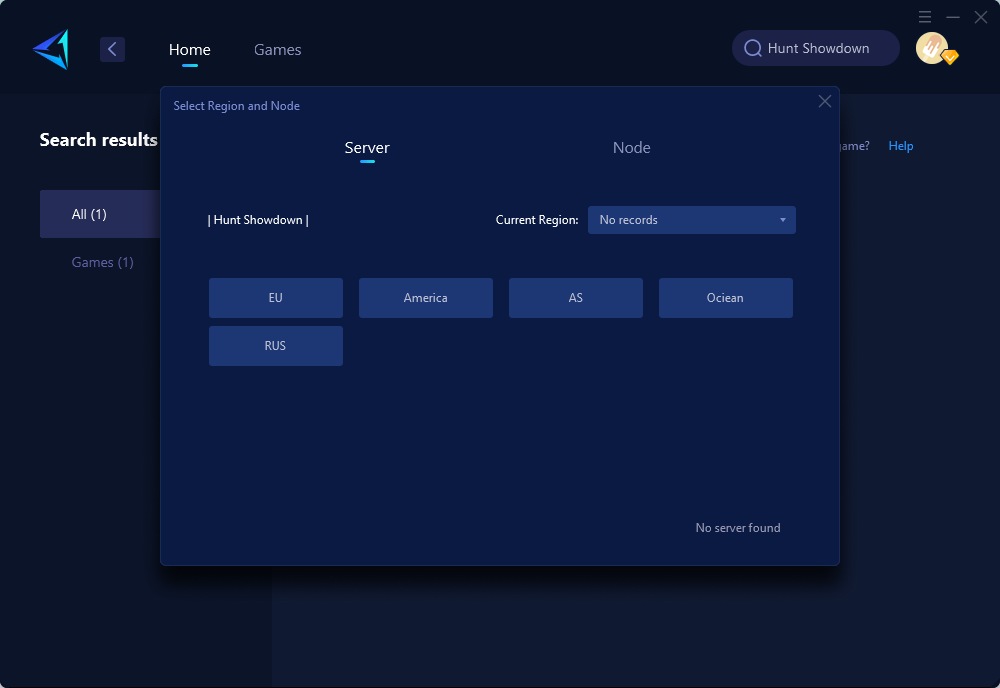 Step 4: Click on the "Confirm" button, and GearUP Booster will optimize your network settings.