How to Fix Halo Infinite Voice Chat Not Working?
2023-06-09
The highly anticipated new season of Halo Infinite is about to begin, but unfortunately, some players are still experiencing issues with the game's voice chat not working during battles. This has been a persistent problem, and despite the efforts of game developer 343, a definitive solution has not yet been found. In this article, we will explore some potential solutions for the Halo Infinite Voice Chat not working issue.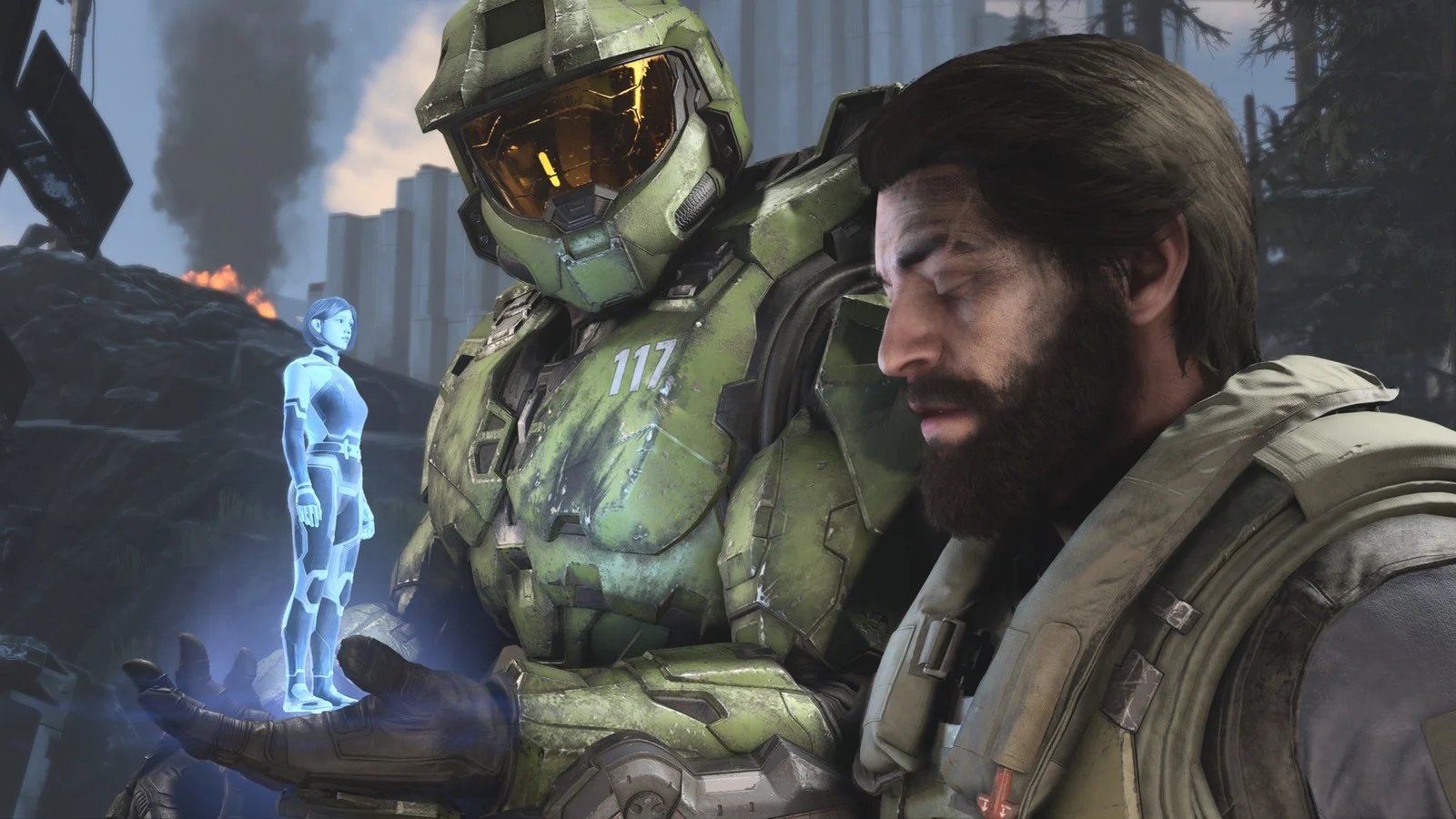 Why Halo Infinite Voice Chat Not Working
If you are one of the players experiencing the Halo Infinite Voice Chat not working problem, there are a few things you can try to resolve it. Firstly, ensure that your game is up to date and that the settings for voice chat are turned on. Here are the steps:
Navigate to the settings menu

Choose "Audio"

Scroll down to "communication"

Make sure your preferred device is selected

Pick which type of voice chat you want

You can also try checking your network settings to make sure that they are optimized for online gaming.
If none of these solutions work, it may be due to poor network conditions.
Best Way to Fix Halo Infinite Voice Chat Not Working
If you suspect that the issue is related to your network conditions, you may want to try using GearUP Booster. This tool can help you optimize your network settings for online gaming, reducing latency and packet loss during battles. While it may not completely solve the Halo Infinite Voice Chat not working issue, it can certainly improve the quality of your gaming experience.
Here are some of its key features:
Supports over a thousand games, including Halo Infinite

Compatible with all gaming platforms

Easy to use with a user-friendly interface

Exclusive Adaptive Intelligent Routing technology to reduce packet loss

Offers a free three-day trial
How to use GearUP Booster

Step 1: Download and install GearUP Booster.

Step 2: Launch the program, search Halo Infinite.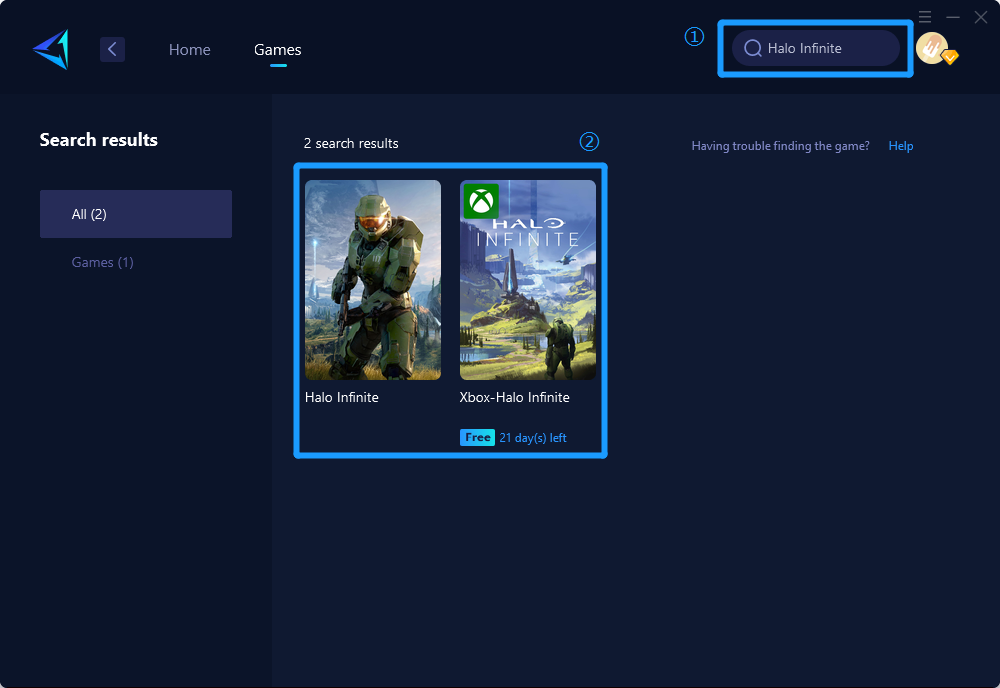 Step 3: Select Server and Node.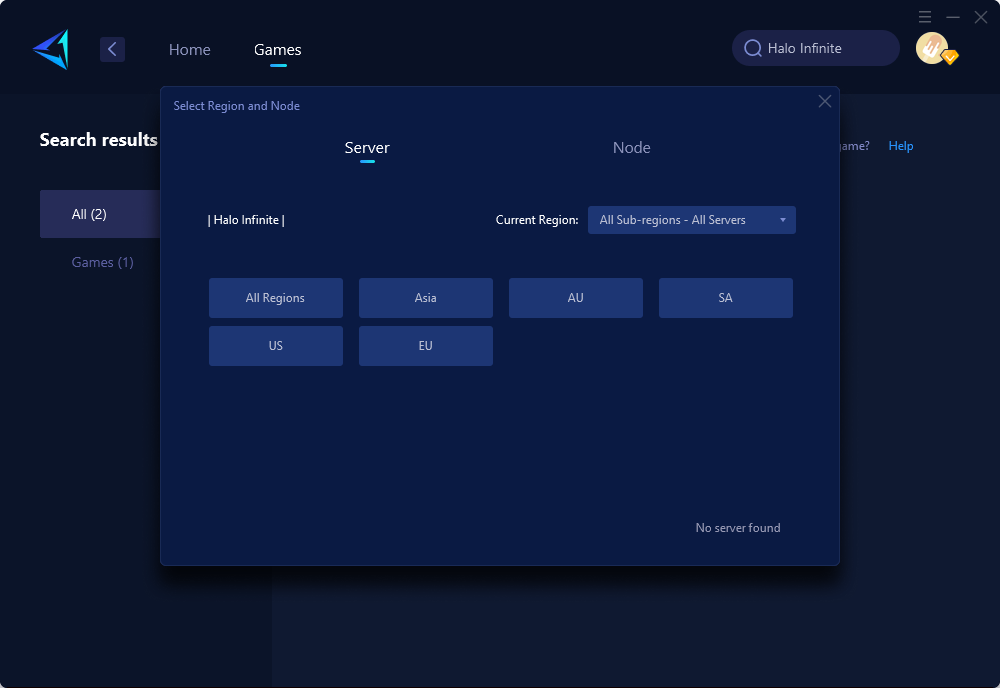 Step 4: Click on the "Confirm" button, and GearUP Booster will optimize your network settings.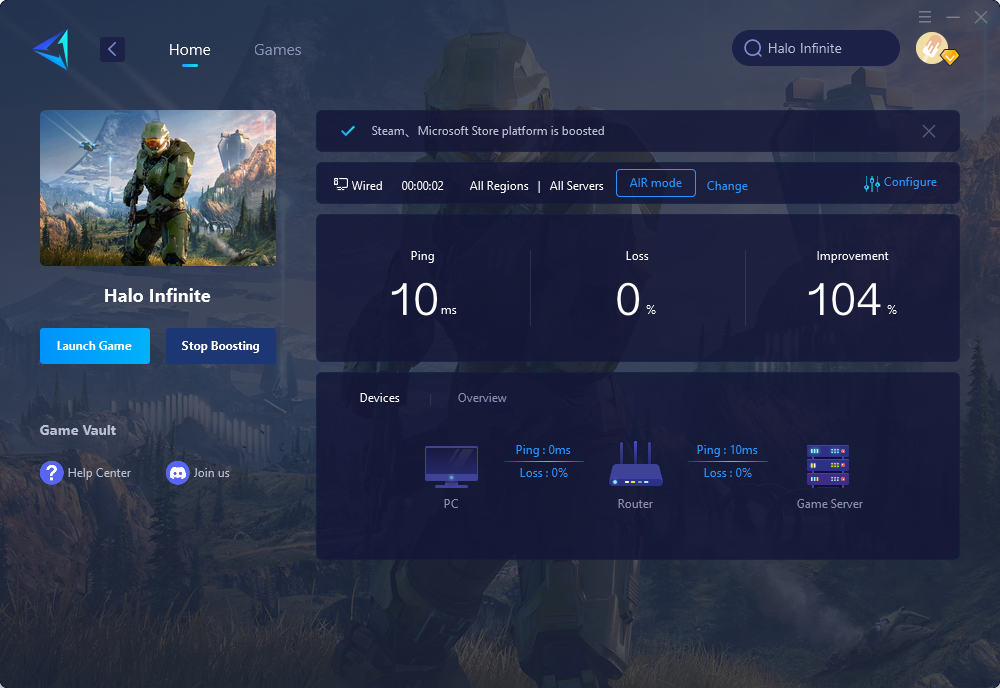 The Halo Infinite Voice Chat not working problem can be incredibly frustrating, particularly when you are in the middle of an intense battle. However, by following the steps outlined in this article, you may be able to find a solution. If you are still struggling, consider using GearUP Booster to optimize your network settings. With a little perseverance and some troubleshooting, you can get back to enjoying the thrill of Halo Infinite battles with your friends.