How to Fix Dota 2 Error 127
2023-10-15
Dota 2 is a global online battle arena game where millions of players engage in combat as one of over a hundred Dota heroes, offering a unique experience whether you've played for 10 hours or 1000 hours. Regular updates ensure that the game's mechanics, functions, and heroes continue to evolve, keeping the game ever-lively. However, encounters with issues such as the notorious Dota 2 Error 127 can hamper the gaming experience.
Verify the Integrity of Game files

What Makes Dota 2 error 127
The Dota 2 error 127 is a common issue often encountered by players, primarily caused by faulty or missing game files. This typically prompts a check on the integrity of the game cache to rectify the error.
Methods for Dota 2 error 127
Verify the Integrity of Game files

To fix the Dota 2 error 127, which is caused by missing or damaged game files, you can follow these steps to verify the integrity of game files on Steam:

Launch the Steam client on your PC and log into your account.
Go to the Library section.
Right-click on the Dota 2 game from the left pane.
Click on Properties.
Select the Local Files tab.
Click on Verify Integrity of game files.
Wait for the process to complete and then close the Steam client.
Finally, restart your PC to apply the changes.
Rewrite Graphics Driver

Rewrite Graphics Driver in English Your computer may have problems such as game crashing, low FPS, or even Dota 2 error 127 if your graphics driver is outdated. So, we suggest you to upgrade the GPU driver on your computer and see if that solves the issue.
Click the Start menu on the taskbar and choose Device Manager. On the Device Manager window, double-click the Display adapter option. Then, right-click on the graphics card that you're using now. Rewrite Display adapters drivers Click on Update driver > Select Search automatically for drivers. Rewrite Search automatically for drivers It will download & install the latest version automatically if the newest update is available. After that, reboot the computer to make changes effective.
Boost Your Dota 2 Network Experience with GearUP Booster
There's a reliable solution to network issues - GearUP Booster. This powerful game optimizer service is capable of battling issues like Dota 2 packet loss and reducing latency, thanks to its unique Adaptive Intelligent Routing technology. In other words, it creates a secure and efficient channel for data transmission, thus improving the overall gaming experience. It works by optimizing your network settings and prioritizing bandwidth, which ensures that important game data gets downloaded first in optimal speed. This translates into faster updates, reduced lag, and more stability during game play, which is especially crucial during competitive matches in Dota 2.
Moreover, GearUP Booster is not exclusive to Dota 2; it supports over a thousand games and is compatible with all gaming platforms. It comes with a user-friendly interface, easy to install and use. You just need to download and install GearUP Booster, launch the program and search for Dota 2. Then select your preferred server and node and hit the 'Confirm' button. GearUP Booster will take care of the rest and optimize your network settings for the best possible gaming experience.
For skeptical gamers, GearUP Booster offers a free three-day trial, so you can experience the improvements firsthand before deciding on a long-term commitment. So, let GearUP Booster ensure the smoothest, fastest, and most stable gaming experience for you in Dota 2, and say goodbye to gaming errors and network instability.
Step 1: Download and install GearUP Booster.

Step 2: Launch the program, search DOTA2.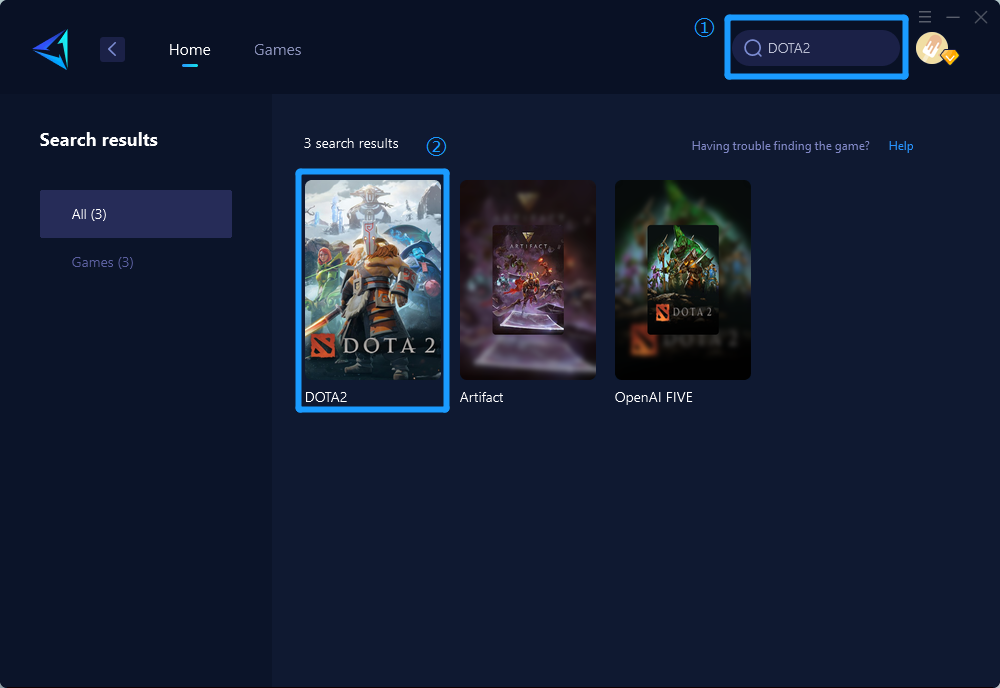 Step 3: Select Server and Node.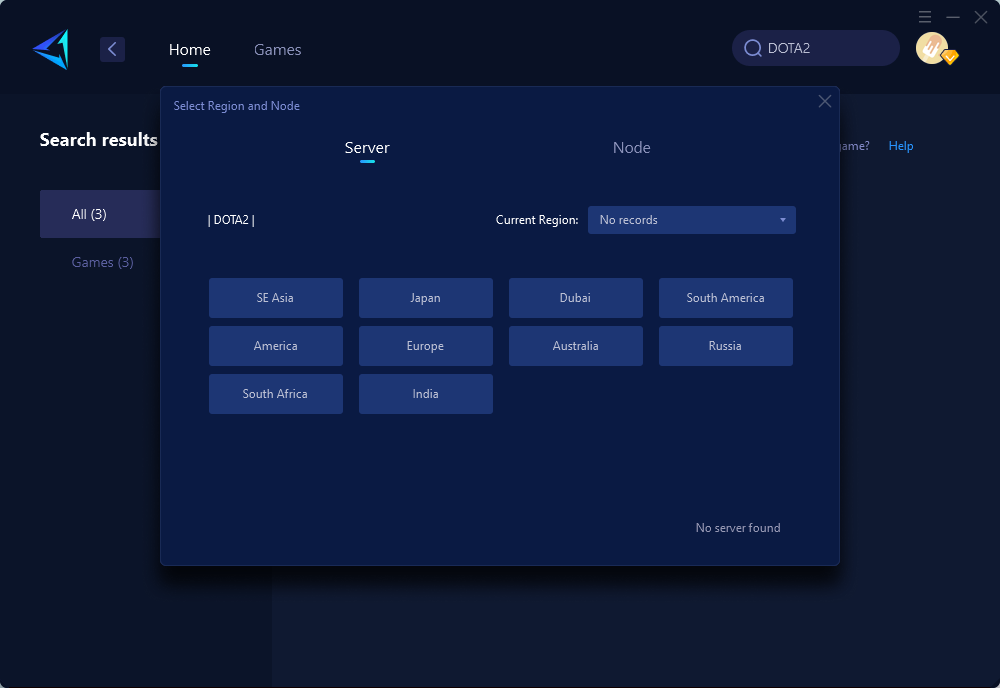 Step 4: Remember Click on the "Confirm" first, and then launch your game.
Conclusion
This article introduces how to solve Dota 2 Error 127, but we still recommend ordinary players to follow the guidance of professionals to avoid other problems. Besides, if you want to get a better Dota 2 network experience, GearUP Booster is definitely the best choice.