How to Fix Diablo 4 Error Code 30008?
2023-06-12
Diablo 4 is a game that has been experiencing connectivity issues, making it difficult for players to log in. One common problem that players have been encountering is the "your login attempt has timed out" error, which is also known as Error Code 30008. This error can be frustrating as it prevents players from accessing the game entirely, especially for those who are trying to quickly level up and farm Legendary loot.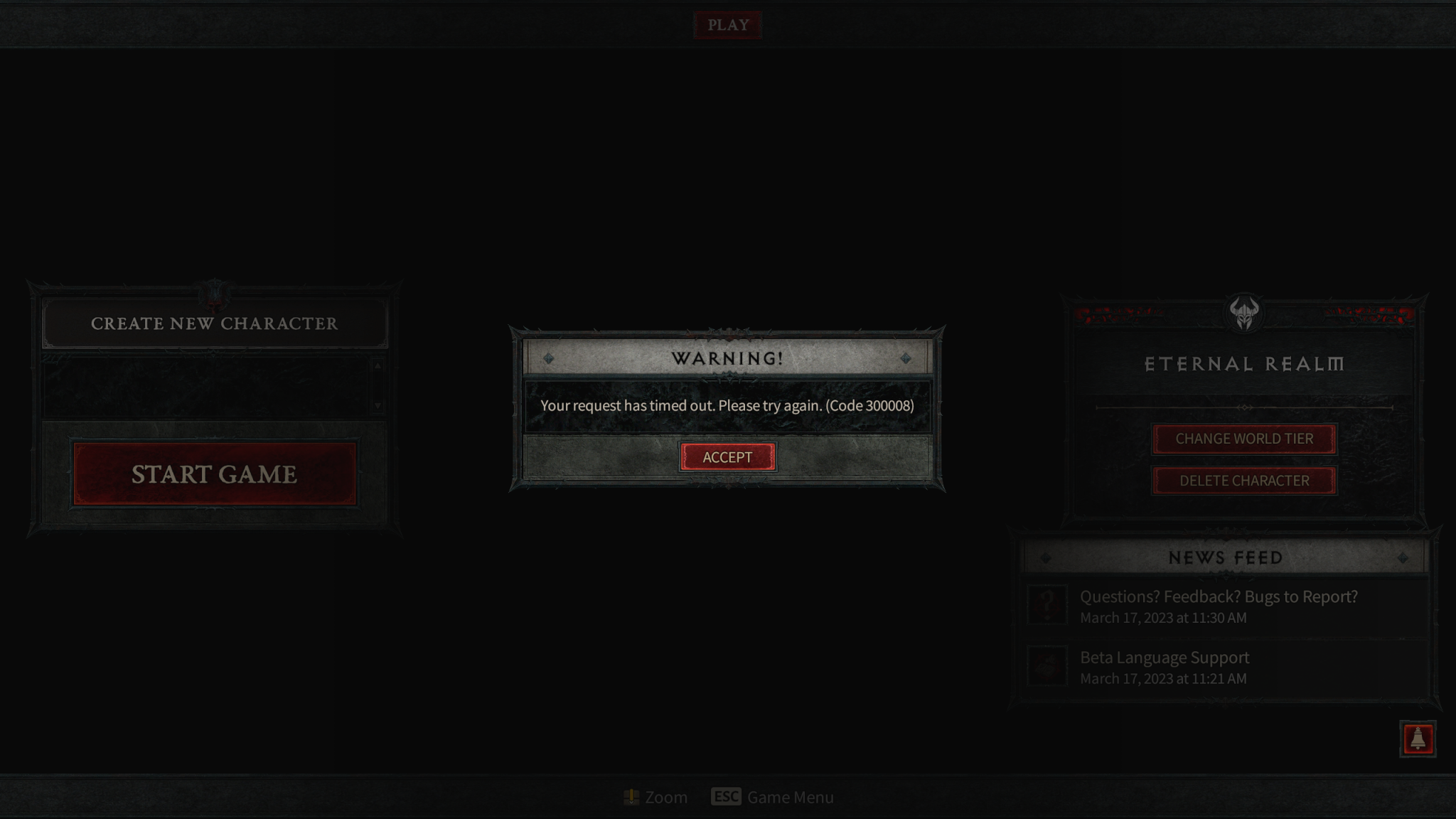 Why there is Error Code 30008 error?
The most common cause of the Diablo 4 Error Code 30008 is issues with the game's servers. With a large number of players logging in, the servers are under significant strain, leading to various connectivity problems.
Best Way to Fix Diablo 4 Error Code 30008
To resolve the issue, players should first close down the game application and try logging back in. It is also important to ensure that the latest version of Diablo 4 is installed by applying any updates as and when they are released. If the problem persists, players can check the Diablo 4 support page to see the game's current online status. Additionally, it is recommended to check the Wi-Fi settings to see if there are any connectivity issues.
However, the most effective solution to this problem is to use GearUP Booster. This tool is specifically designed to optimize the game's performance and fix connectivity issues. By using GearUP Booster, players can easily resolve the Diablo 4 Error Code 30008 and enjoy uninterrupted gameplay.
GearUP Booster has several advantages that make it a great choice for boosting your downloads for Diablo 4:
Supports over a thousand games

Easy-to-use interface

Compatible with all platforms

3-day free trial

Exclusive Adaptive Intelligent Routing technology to improve download speed and reduce latency
How to use GearUP Booster
Step 1: Download GearUP Booster and TRY FOR FREE.

Step 2: Launch the program, search Diablo 4 or Diablo IV.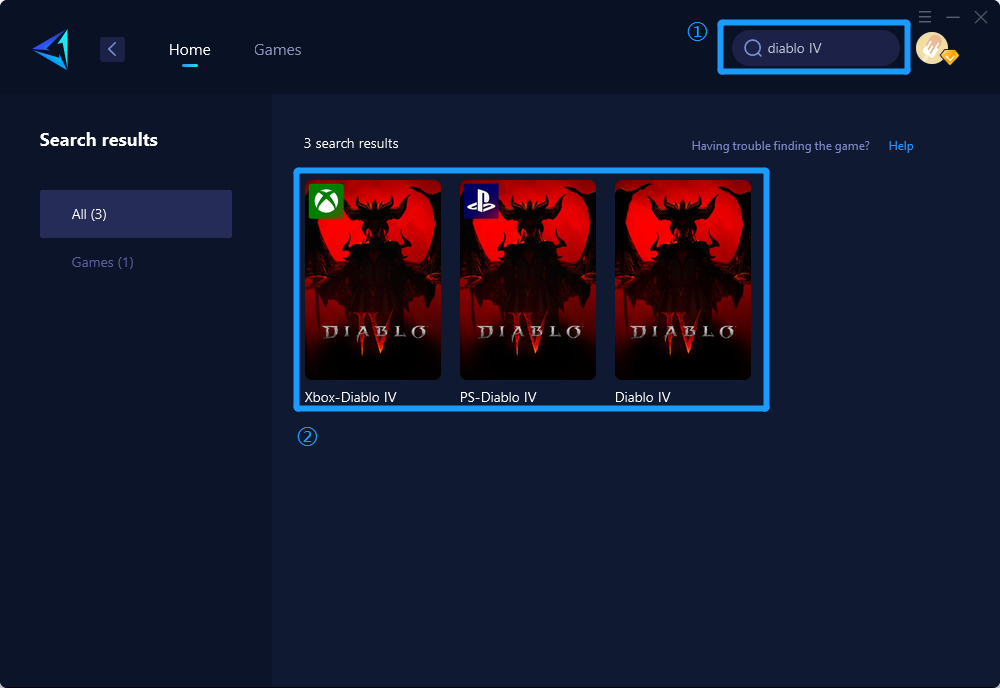 Step 3: Select Server and Node.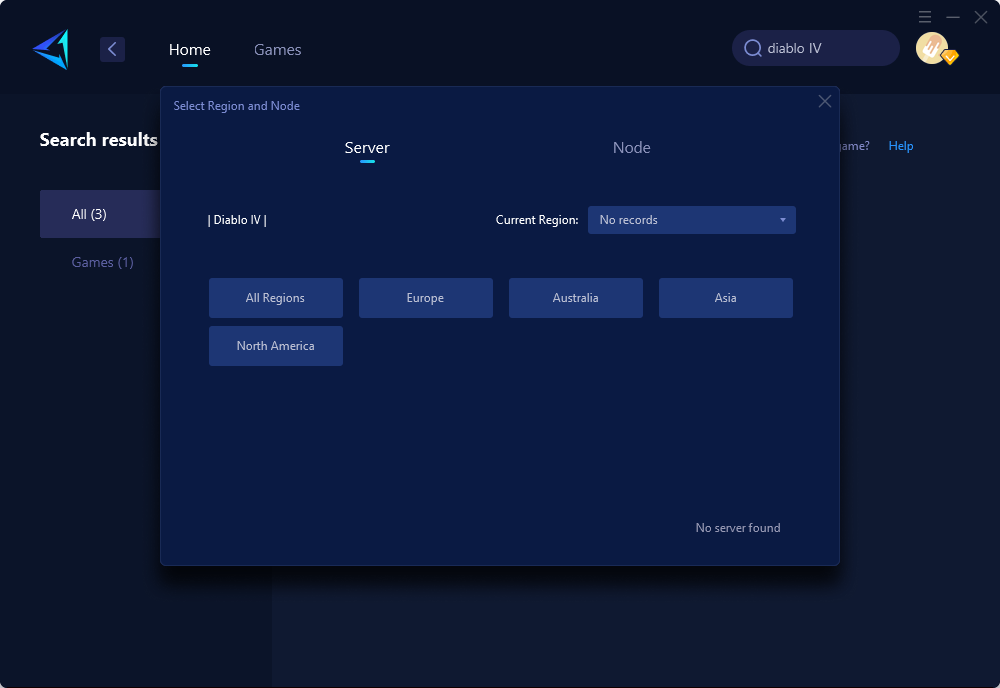 Step 4: Click on the "Confirm" button, and GearUP Booster will optimize your network settings.
If you are playing the console version, we can also boost the game through PC Share Mode, the following are the guides:
In conclusion, the Diablo 4 Error Code 30008 is a common issue that can be frustrating for players. While there are several solutions available, the most effective one is to use GearUP Booster to optimize the game's performance and fix connectivity issues.