How to Fix Dota 2 Crashing Issues?
2023-10-19
Dota 2, a globally renowned game where millions of players transform into over a hundred heroes and wage fierce battles daily. Regardless of whether the playing time is just around 10 hours or significantly more, the thrill and novelty of the game remain fresh and appealing. The constant updates assure continuous development in gameplay, features, and heroes, giving Dota 2 a vibrant life. However, issues may arise such as the game crashing unexpectedly, which poses a significant disruption to players.
Part 1: How to Fix crashing issues in Dota 2
Part 2: Other Way to Fix Dota 2 Crashes
In this article, we will explore the frustrating issue many Dota 2 players encounter - the game crashing seemingly without reason or any related error messages. We aim to understand the potential causes and provide a plausible solution for such unexpected disruptions.
To tackle crashing issues in Dota 2, GearUP Booster has emerged as a valuable solution. The innovative game optimizer service is designed to reduce latency, prevent packet loss, and stabilize your network connection. By optimizing your network settings and prioritizing bandwidth, GearUP Booster ensures smooth and lightning-fast downloads. This means that you can get back to your Dota 2 game faster and more smoothly than ever before.
GearUP Booster is not only compatible with Dota 2 but supports over a thousand games and is compatible across all gaming platforms. Its user-friendly interface makes it easy to use even for those who aren't tech-savvy, meaning everyone gets a chance to maximize their gaming. What sets GearUP Booster apart is its exclusive Adaptive Intelligent Routing technology, designed to significantly reduce packet loss, further enhancing gameplay experience and reducing frustrations caused by unstable connections.
Advantages:

Free 3-day trial.

Excellent performance and affordable pricing.

Superior to other game boosters.

Data security protection.

User-friendly and easy to use.
Step 1: Download and install GearUP Booster.

Step 2: Launch the program, search DOTA2.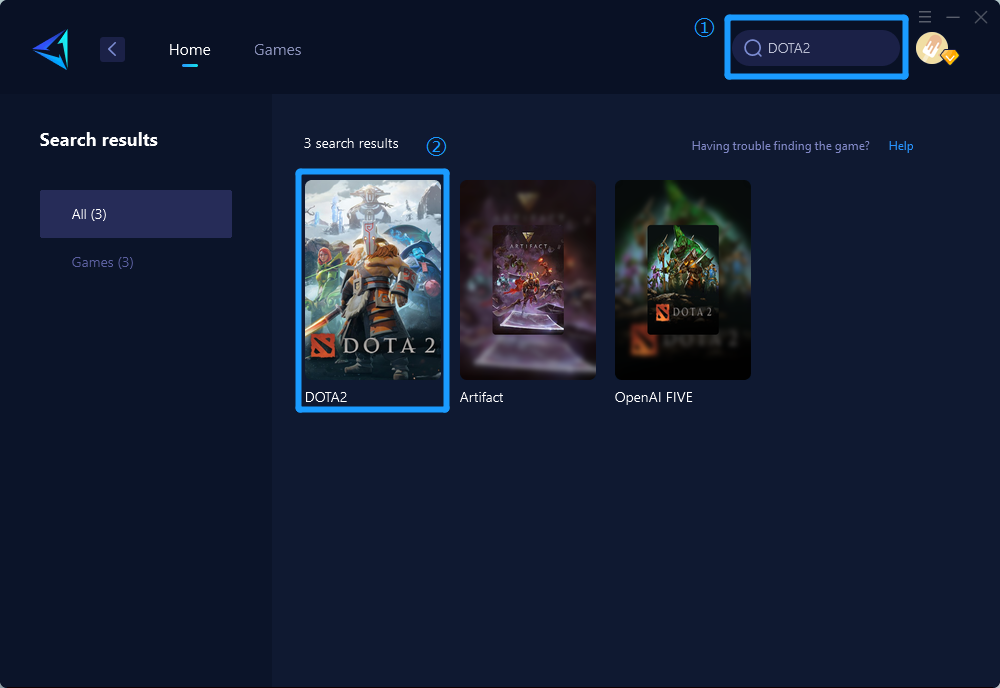 Step 3: Select Server and Node.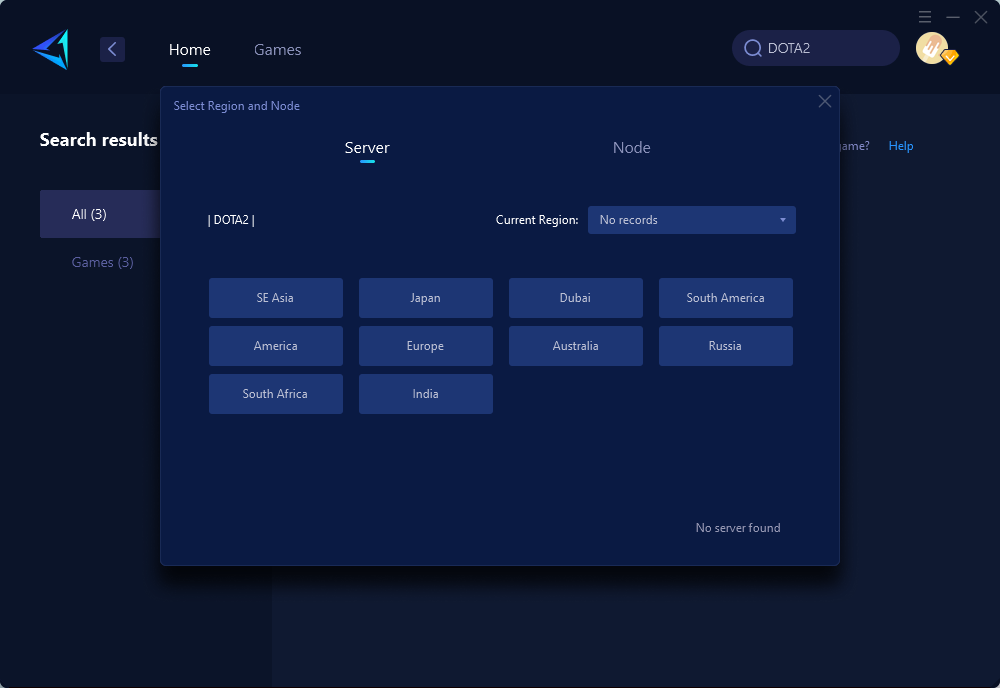 Step 4: Remember Click on the "Confirm" first, and then launch your game.
Configure virtual memory

In order to optimize the performance of Dota 2, it is recommended to adjust the virtual memory settings, especially if you have limited RAM capacity. Inadequate virtual memory allocation may lead to game crashes due to insufficient temporary file storage. Follow these steps to make the necessary adjustments:

Press the Windows key + R to open the Run dialog box.

Type sysdm.cpl in the box and press Enter or click OK.

Select the Advanced tab and click on Settings in the Performance section.

Go to the Advanced tab and click on Change in the Virtual memory section.

Uncheck Automatically manage paging file size for all drives.

In the Custom size field, enter your preferred amount of virtual memory. It is recommended to allocate at least twice the amount of your physical RAM.

Click Set , then click OK . Restart your computer for the changes to take effect.
Update GPU driver

Outdated or corrupt graphics drivers can often cause various issues in gaming, including low FPS, crashes, lags, freezes, or even game launch failures. To manually update your graphics driver, follow these steps:

Right-click on the Windows Start Menu and select Device Manager .

Expand the Display adapters category by double-clicking on it.

Right-click on your graphics card and choose Update driver .

Select Search automatically for drivers and wait for the update to complete.
In summary, this article addresses the common problem faced by Dota 2 players - the game unexpectedly crashing. Several potential causes for these crashes are identified, accompanied by solutions such as optimizing the game settings, updating the graphic driver, configuring virtual memory, or using the GearUP Booster. GearUP Booster has shown effectiveness in tackling these issues, as it reduces latency, prevents packet loss, and stabilizes network connection. This guarantees a smoother, more stable Dota 2 game experience. The article also highlights GearUP Booster's ease of use and the special offer of a free three-day trial, allowing players to exemplify its benefits firsthand.