Best Way to Reduce VALORANT High Ping
2023-07-21
VALORANT is a highly popular online multiplayer first-person shooter game developed by Riot Games. It combines elements of tactical gameplay, strategy, and team coordination to provide an intense and competitive gaming experience.
However, like any online game, VALORANT can sometimes suffer from network-related issues, leading to lag and stuttering during gameplay. These issues can greatly affect the overall gaming experience and put players at a disadvantage. Fortunately, there are tools available to help optimize network connections and improve performance, such as GearUP Booster.
Best Game Booster For VALORANT
GearUP Booster is a network optimization tool specifically designed for gamers. It aims to enhance network connections, decrease latency, and improve download speeds. With GearUP Booster, players can enjoy a smoother and more responsive gaming experience.
One of the key advantages of GearUP Booster is its ability to prioritize bandwidth. By allocating more resources to gaming traffic, GearUP Booster ensures that online games like VALORANT receive the necessary network resources to perform optimally. It also optimizes network settings to reduce latency and minimize packet loss, leading to a more stable and reliable connection.Here are the advantages of GearUP Booster:
3-day free trial for all new users.

Support for thousands of games.

Effective reduction of VALORANT latency.

Subscription-based model with affordable pricing.

Network nodes covering hundreds of countries and regions worldwide.
How to Use GearUP Booster
To use GearUP Booster and accelerate VALORANT, follow these simple steps:
1.Download and install GearUP Booster.

2.Launch the program and search for VALORANT in the supported game list.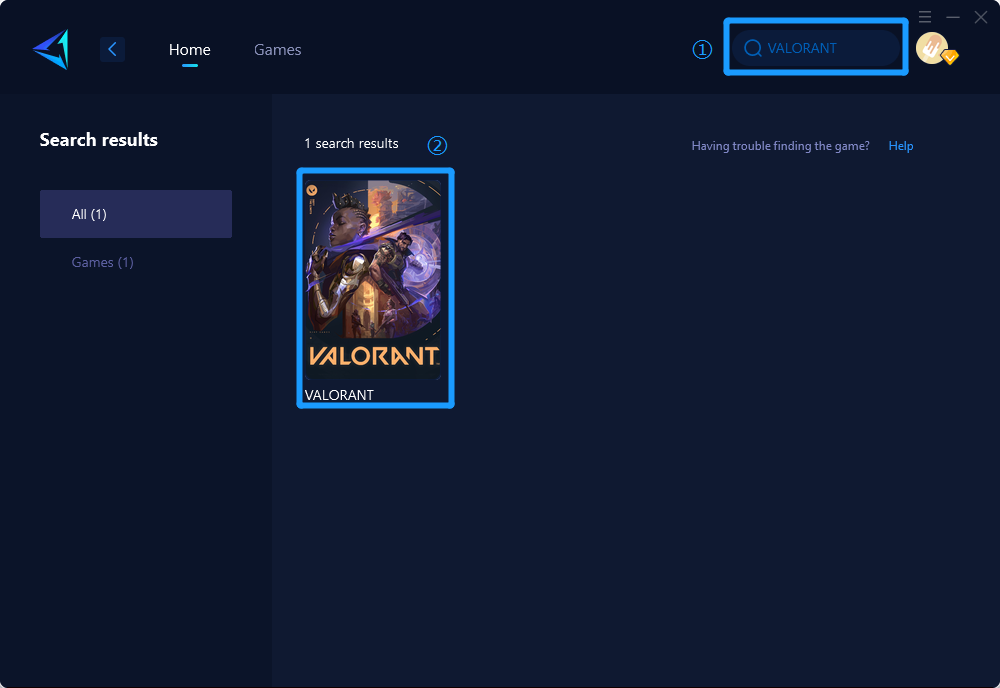 3.Once VALORANT is found, select the optimal server and node for an optimized connection.
4.Click on the "confirm" button to allow GearUP Booster to optimize your network settings.
By following these steps, GearUP Booster will work its magic and enhance your gaming experience in VALORANT. The improved network connection will help reduce lag and stuttering, giving you a competitive edge on the battlefield.
Conclusion
In conclusion, GearUP Booster is a valuable tool for gamers looking to optimize their network connections and improve their gaming experience. By prioritizing bandwidth, optimizing network settings, and reducing latency, GearUP Booster can significantly enhance the performance of online games like VALORANT. So, if you're experiencing lag or stuttering in VALORANT, give GearUP Booster a try and take your gameplay to the next level.