Best Way to Fix Warhaven Failed to Connect Issue
2023-06-19
Warhaven is a free PvP action game that offers a thrilling 16vs16 battle experience in a world of melee combat. Immerse yourself in a visually stunning medieval fantasy battlefield and choose your preferred melee weapons to defeat your enemies. Embark on a heroic journey, capture strategic points, and strive for ultimate victory.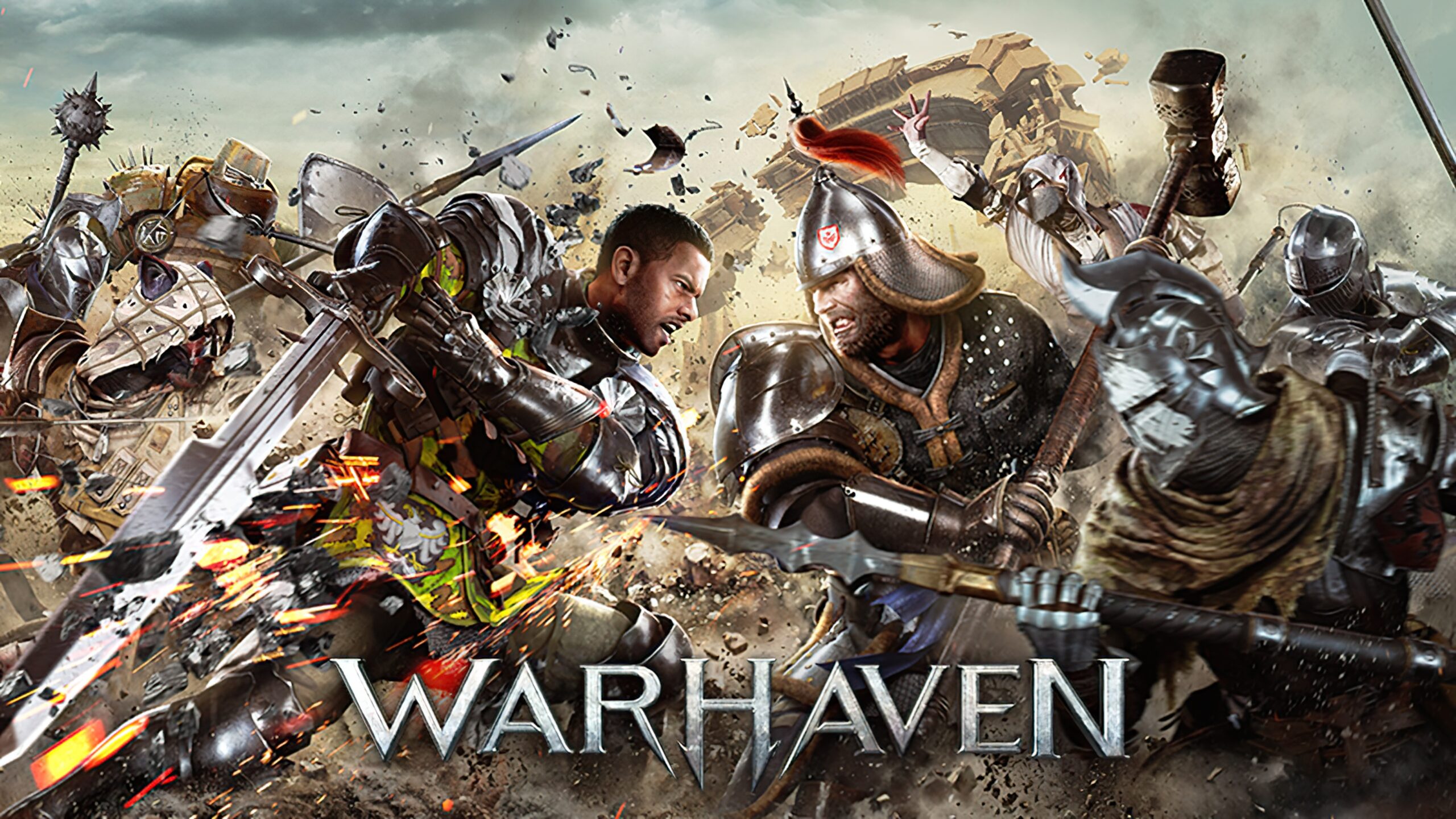 Despite its growing popularity, many players have encountered the frustrating "Failed to Connect" issue while attempting to join Warhaven's online servers. Fortunately, there are several viable solutions to resolve this problem. Here are some effective methods to consider:

Check your internet connection: Ensure that your internet connection is stable and functioning properly. A weak or intermittent connection can hinder the game's ability to establish a successful connection.

Disable firewalls and antivirus software: Sometimes, firewalls or antivirus programs can interfere with the game's network connection. Temporarily disable them and check if the issue persists.

Update network drivers: Outdated network drivers can cause connectivity problems. Visit your device manufacturer's website and download the latest drivers for your network adapter.

Restart your router: Restarting your router can help resolve temporary network issues. Power it off, wait for a few seconds, and then turn it back on.

Verify game files: In case of corrupted game files, verify the integrity of Warhaven's files through the game launcher or platform (e.g., Steam). This process will identify and repair any damaged files.
Best Way to Fix Warhaven Failed to Connect Issue
Among the various methods mentioned, the GearUP Booster stands out as the simplest, most convenient, and highly effective solution for resolving the "Failed to Connect" issue in Warhaven. GearUP Booster is a utility tool designed to optimize your computer's performance and enhance network connectivity specifically for gaming. By utilizing this powerful software, you can significantly improve your gaming experience and overcome connection problems.
Here are some of its key features:

Supports over a thousand games, including Warhaven

Compatible with all gaming platforms

Easy to use with a user-friendly interface

Exclusive Adaptive Intelligent Routing technology to reduce packet loss

Offers a free three-day trial
How to use GearUP Booster?
Step 1: Download and install GearUP Booster from the button.

Step 2: Launch the program, search Warhaven.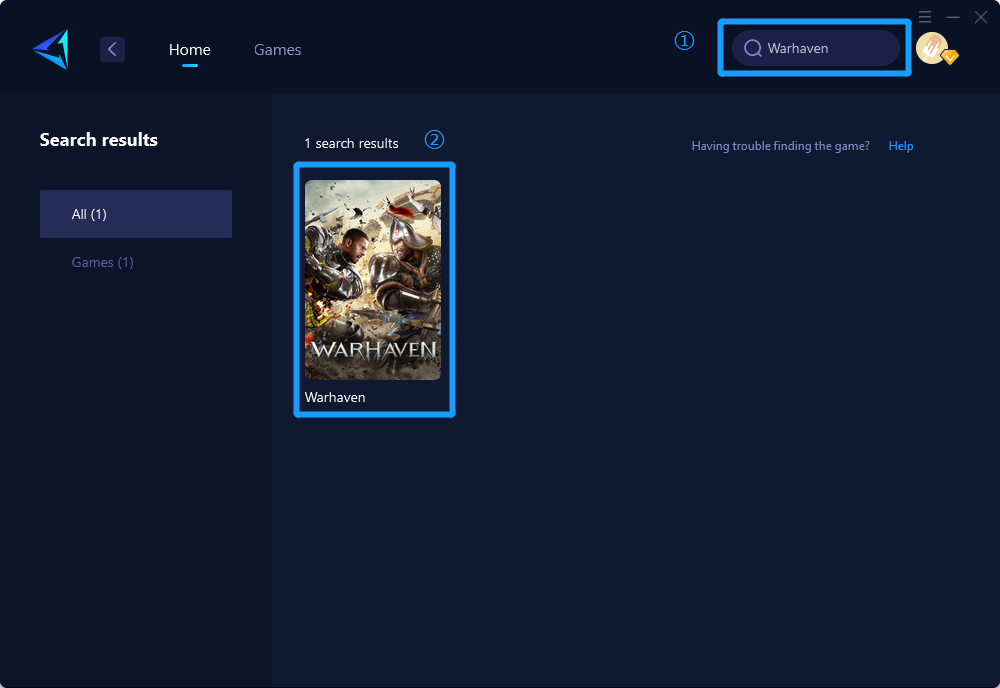 Step 3: Select Server and Node.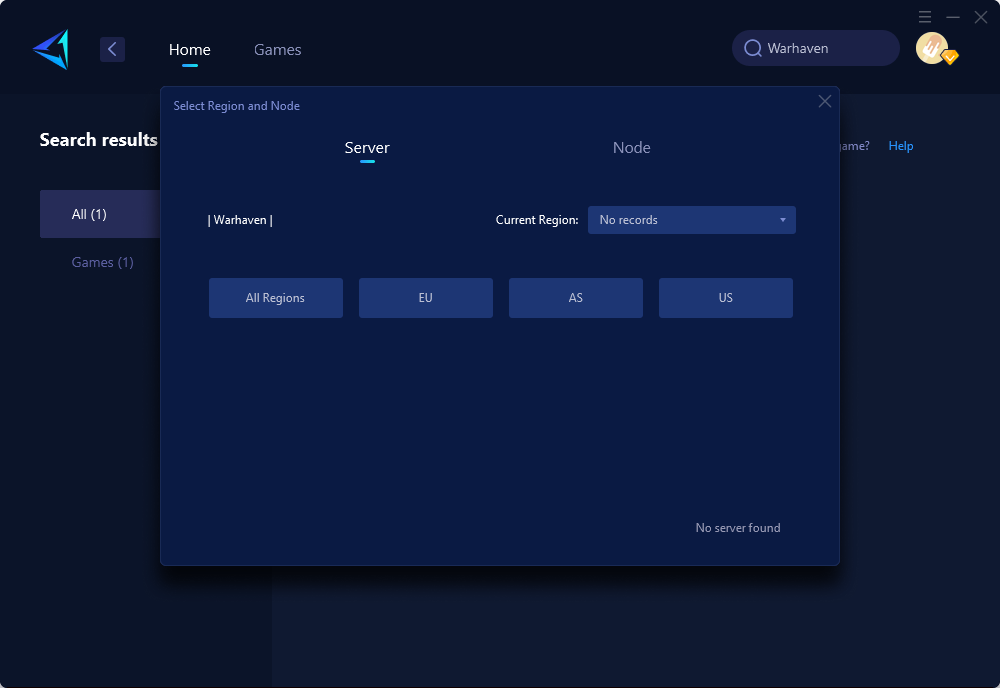 Step 4: Click on the "Confirm" button, and GearUP Booster will optimize your network settings.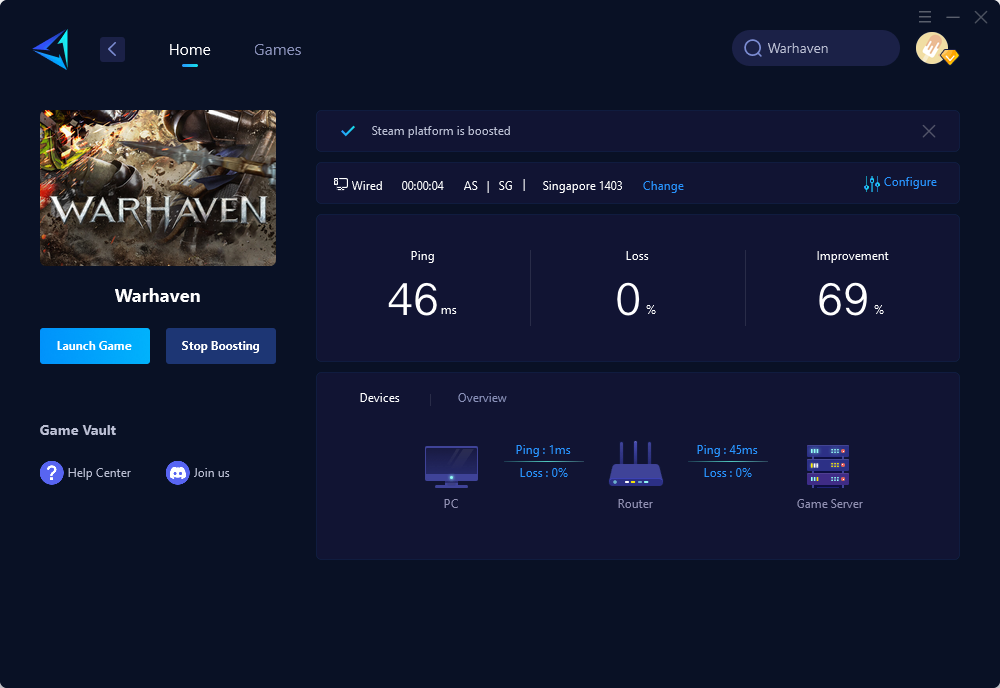 In conclusion, while Warhaven continues to garner immense popularity, the "Failed to Connect" issue has plagued numerous players. However, by following the aforementioned troubleshooting methods, such as checking the internet connection, disabling firewalls, updating network drivers, restarting the router, and verifying game files, players can resolve this issue and enjoy uninterrupted gameplay. Furthermore, utilizing the GearUP Booster tool offers the easiest, most convenient, and effective solution to overcome connectivity problems in Warhaven.
Gear up and dive into the captivating world of Warhaven without the frustrating "Failed to Connect" obstacle hindering your gaming experience. Remember to implement these solutions and leverage the GearUP Booster to ensure seamless connectivity and maximize your enjoyment of the game.