Why Party Animals Login Failed & How to Fix It?
2023-09-21
Party Animals is an exciting multiplayer physics-based brawler/party game developed by Recreate Games and published by Source Technology. After years of anticipation, the game has finally been officially launched on September 20, 2023 for Microsoft Windows, Xbox One, and Xbox Series X/S. However, some players are encountering login errors with error codes 10011/10007 or 10009. If you're facing this problem as well, don't worry! This article provides helpful methods to resolve the Party Animals login issue.
The inability to log in to Party Animals can stem from various reasons, resulting in a frustrating experience for players. Not being able to access the game can prevent players from enjoying its features, interacting with friends, and experiencing the thrill of gameplay.
Methods to Solve Party Animals Login Failed
To resolve Party Animals Login Failed, you can try the following methods. It's important to note that some of these methods require manual configuration changes on your computer, which may carry certain risks. It is recommended to proceed with caution.
1. Try again after some time

Due to the game's initial popularity and high demand, server overload can cause longer waiting times of more than 10–20 minutes. If you're unable to log in initially, try again after some time.
2. Optimize Party Animals' network with GearUP Booster

As an online game, Party Animals requires internet connectivity for login verification. Poor network conditions or congestion can lead to login failures. GearUP Booster is a network optimization tool specifically designed for gaming. It uses intelligent algorithms to bypass congested routes and enhance connectivity between servers and other players. With its extensive global network infrastructure and leading technology, GearUP offers several advantages:

Enjoy a free trial period of three days to experience its effectiveness.

Support for thousands of games beyond Party Animals.

User-friendly interface without requiring specialized network knowledge.

Compatible with all gaming platforms.

Prioritizes boosting gaming traffic.
If you're playing Party Animals on Xbox, you can also consider our hardware product HYPEREV—a wired connection between your router and console—providing even more stability compared to wireless connections with easy control through the app. It offers Wi-Fi functionality for enhancing your home network environment and is available for purchase on Amazon or Aliexpress.
3. Check Firewall settings

The Windows Firewall might sometimes block Party Animals' internet access by marking it as a threat. If you are unable to log in due to this reason, add the game's .exe file as an exception in the firewall settings to ensure it doesn't interfere with the connection.
4. Verify your internet connection

Party Animals requires a stable internet connection at all times, even in split-screen multiplayer mode. A faulty or unstable connection can trigger error codes during gameplay. Ensure your connection is stable; consider switching to a wired Ethernet connection or trying an alternative connection if needed.
How to use GearUP PC Booster
Step 1: Download and install GearUP Booster.

Step 2: Search for Party Animals.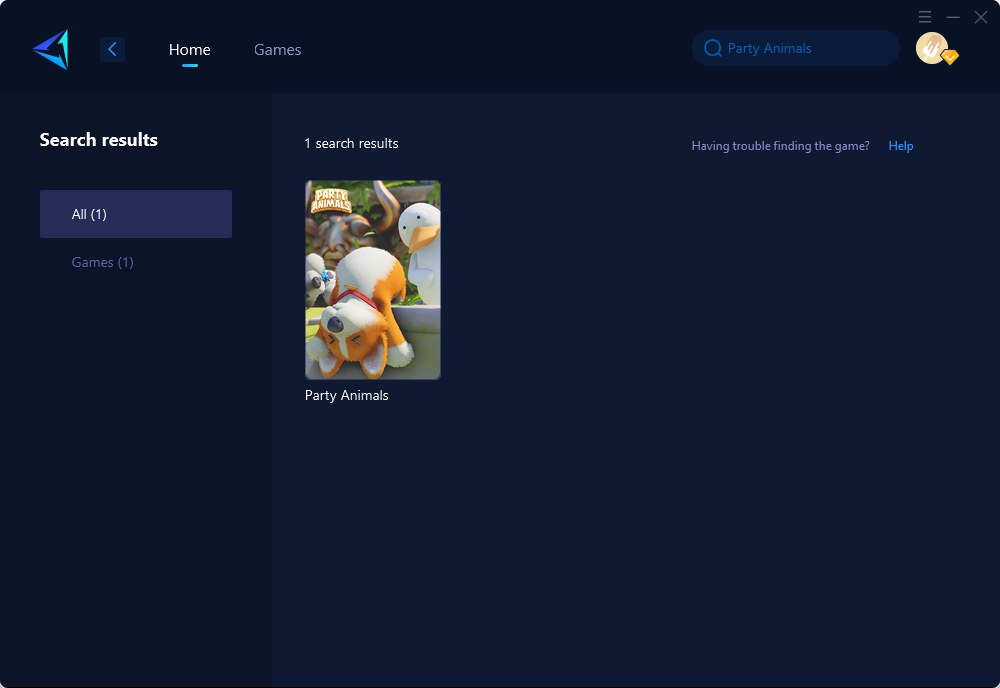 Step 3: Select the desired server and node.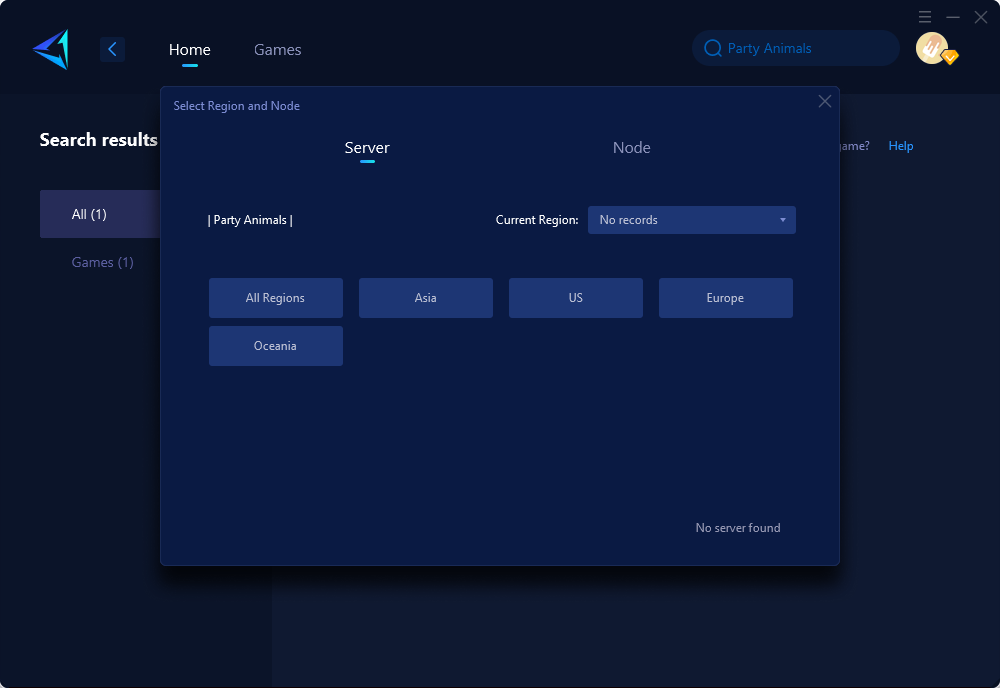 Step 4: Click confirm, and GearUP Booster will automatically boost.
In conclusion, encountering login issues while playing Party Animals can be frustrating but don't let it spoil your gaming experience! By trying these simple methods like waiting for server overload periods to subside or optimizing your network using tools like GearUP Booster or HYPEREV hardware solution, you'll be able to tackle these login problems effectively while immersing yourself in this amazing multiplayer party game!