Why Fortnite always Logged Out and How to Fix It
2023-10-14
Fortnite' is a popular shooter game known for its fast-paced action and tactical gameplay. However, gamers often encounter frustrations such as being persistently logged out, although the specific reason may vary from corrupted files to poor internet connections.
When playing Fortnite, players may encounter an issue where they are constantly logged out. This issue could occur due to corrupted files on their computer or a poor internet connection, among other possible causes. Such as Server-Side Issues, Third-Party Software Conflicts,Fortnite Errors.
Fix Fortnite Logged Out Issues with GearUP Booster
This long-lasting problem of getting logged out of Fortnite can indeed be a major turn-off for the Fortnite community, but worry no more because GearUP Booster comes to the rescue. With its prime focus on reducing latency, preventing packet loss, and stabilizing the network connection, GearUP Booster can significantly enhance your Fortnite gaming experience by maintaining a stable connection.
Designed specifically for gamers, the GearUP Booster supports over a thousand games, including Fortnite, and works seamlessly across all gaming platforms. Moreover, it's incredibly easy to use with a user-friendly interface. It employs the exclusive Adaptive Intelligent Routing technology to optimize your network settings and reduce packet loss, thereby ensuring a smooth and lag-free gaming session.
Step 1: Download GearUP Booster

Step 2: Search Fortnite.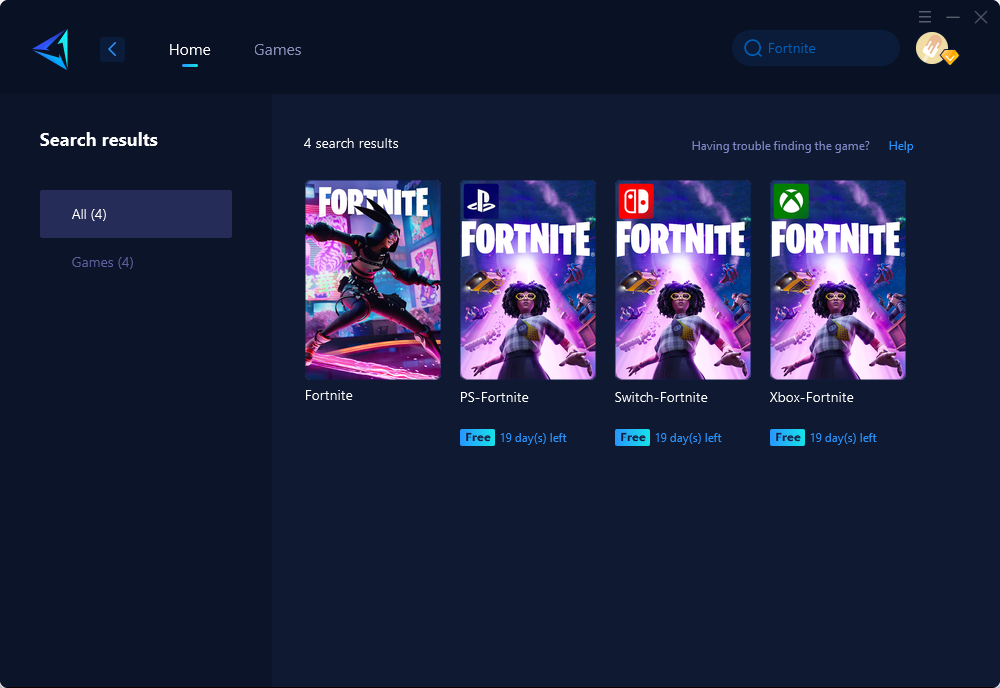 Step 3: Select Server and Node.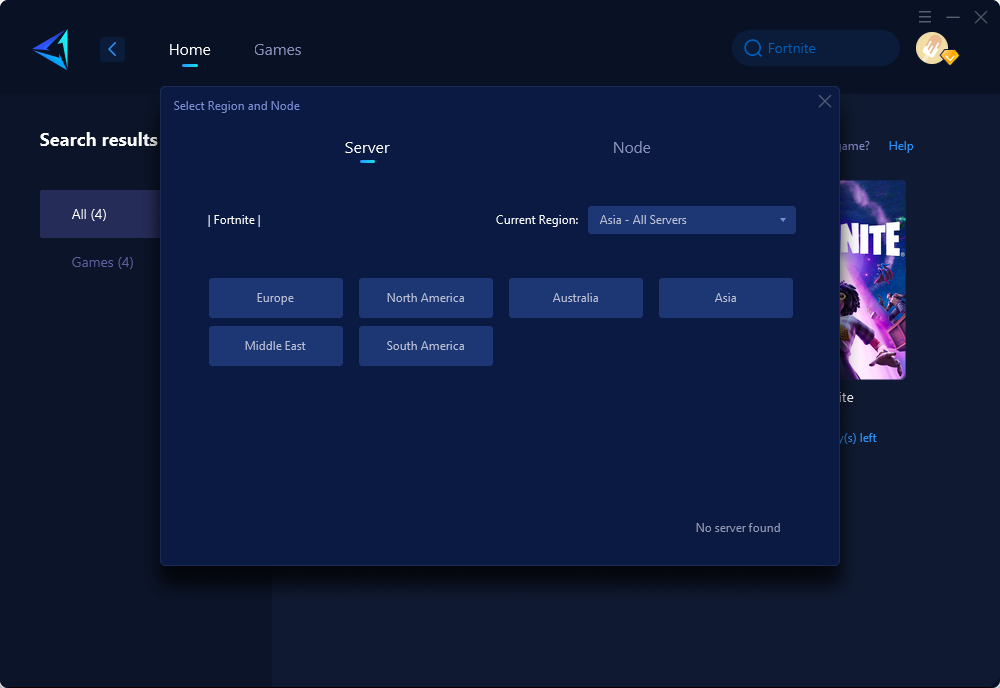 Step 4: Remember Click "Confirm" first, and then launch your game.
GearUP Booster understands the diverse needs of the gaming community, which is why it also offers a free three-day trial, so you can test out the service before committing to it. So why wait? Let GearUP Booster take your Fortnite gameplay to the next level by providing you a stable, high-speed, and highly efficient gaming environment.
Other Ways You Can Try to Fix Fortnite Connection Error
Of course, you can also attempt other ways, but these ways usually need manually changing complicated computer settings. If you lack expert knowledge, you might cause more problems and it may not be as easy and handy as using GearUP Booster.
Update your network drivers

If you are experiencing game connection issues, one possible cause could be a malfunctioning WiFi adapter or outdated/faulty drivers. To resolve this, you can update your network drivers using the following methods:

Via Device Manager:
Search for "Device Manager" in the Windows Taskbar's search box.
Double-click the "Network Adapters" tab to expand the category.
Right-click on the network card you want to update.
Select "Update driver".
Click on "Search automatically for drivers" and wait for your PC to complete the process.
Restart your PC to apply the driver update.
Via updater tool:
Download and install "Outbyte Driver Updater".
Launch the app and it will start scanning for outdated drivers on your PC.
Click on "Update All Drivers Now" to fix any errors.
Check your internet connection

To address the given content, please find the following rewritten instructions:
Make sure to verify the stability, speed, and uninterrupted nature of your internet connection.
It is recommended to avoid using Wi-Fi while playing the game and switch to a wired internet connection for improved speed.
Close any internet-dependent programs such as Chrome, Messenger, and Skype.
If you are connected via Wi-Fi, consider restarting your router.
End background tasks

Sometimes, when you play Fortnite, your PC might stop working and show the message "Successfully logged out". This is because some programs are using too much resources in the background. You can free up some RAM and CPU by ending unnecessary programs with Task Manager. Here are the steps:
Launch Task Manager (Shift + Ctrl + Esc) Choose a program that you don't use, then click the End Task button to end it.
Conclusion
Obviously, Fortnite Logged Out is a common problem, but not an unsolvable one. Compared to those complex and professional methods, GearUP Booster can give you faster and more convenient help. If you are also troubled by Fortnite Logged Out, why not try GearUP now?