Uplay Launcher Won't Open: How to Fix It
2023-09-06
Uplay, as the official launcher by Ubisoft, is an essential program for playing games on their platform. Any login issues can prevent gamers from accessing their games. Many players often face difficulties in opening the Uplay launcher. This article aims to provide solutions to overcome these problems.
The reason for Uplay fails to start
According to online feedback, Uplay fails to start and gets stuck on the loading screen or displays a black screen. For others, the client crashes immediately, preventing access to the platform. The following reasons may cause Uplay launcher to fail to open on your PC:

Poor internet quality: Slow or unreliable internet connection affects the launch of Uplay and the gameplay experience.

Missing DLL files: If essential DLL files are missing on your computer, Uplay won't start.

Security program conflicts: Windows Firewall and antivirus software may interfere with Uplay and hinder its expected operation.

Cache corruption: Corrupted cache stored in Uplay's local folder can trigger launch problems when opening the application.

Outdated graphics drivers: Uplay might not run properly on your PC if you haven't updated the graphics drivers for an extended period.

Third-party services: Conflicts with third-party applications running on your PC can disrupt Uplay's launch.

Installation corruption: Uplay's installation files may be damaged or incomplete, leading to application crashes.
Network Booster for Uplay Launch Issue
Based on practical situations, network issues appear to be the most common reason for being unable to open Uplay Launcher. Ubisoft's servers are known to experience fluctuations, causing connection problems such as disconnections, packet loss, and high latency. Uplay Launcher not opening falls under this category of issues. To resolve this, GearUP Booster can be used.
It's a tool that optimizes network connections by deploying global network nodes and intelligent routing. It adapts to your actual situation and matches the best path to reduce network failures during gameplay. If you're struggling with Uplay Launcher not opening and no other solutions have worked, why not try this straightforward method? GearUP Booster offers several advantages:

Effectively solves Uplay login issues.

Supports all Ubisoft games.

Offers a 3-day free trial and flexible subscription service.

Exclusive adaptive intelligent routing technology.

Suitable for beginners, no specialized knowledge required.
Step 1: Download and install GearUP Booster.

Step 2: Selecting any Ubisoft game will simultaneously boost your Uplay experience.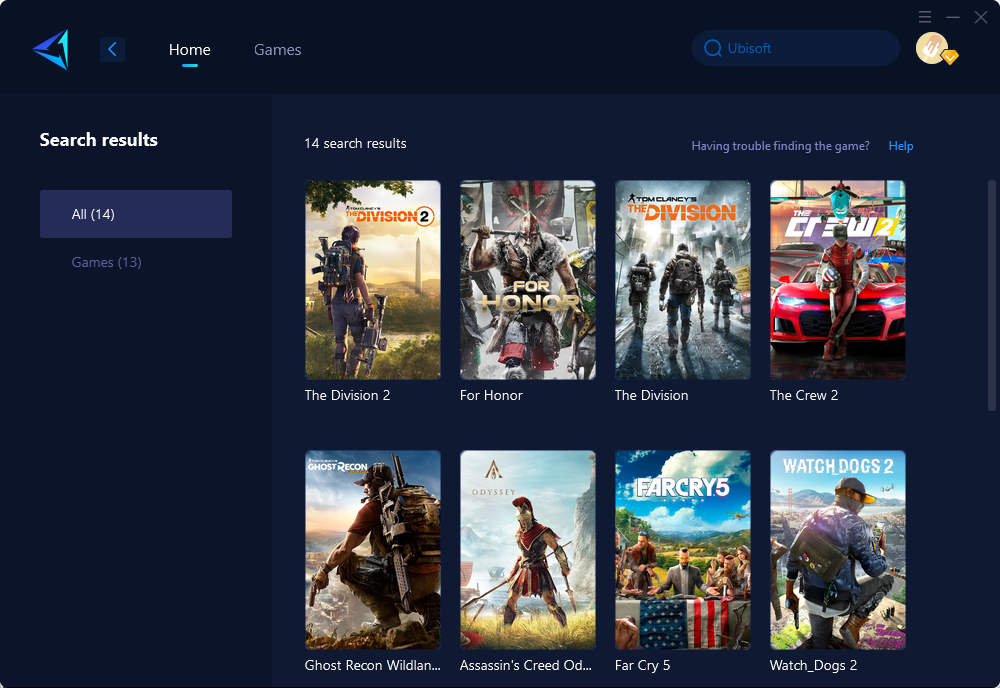 Step 3: Select the desired server and node.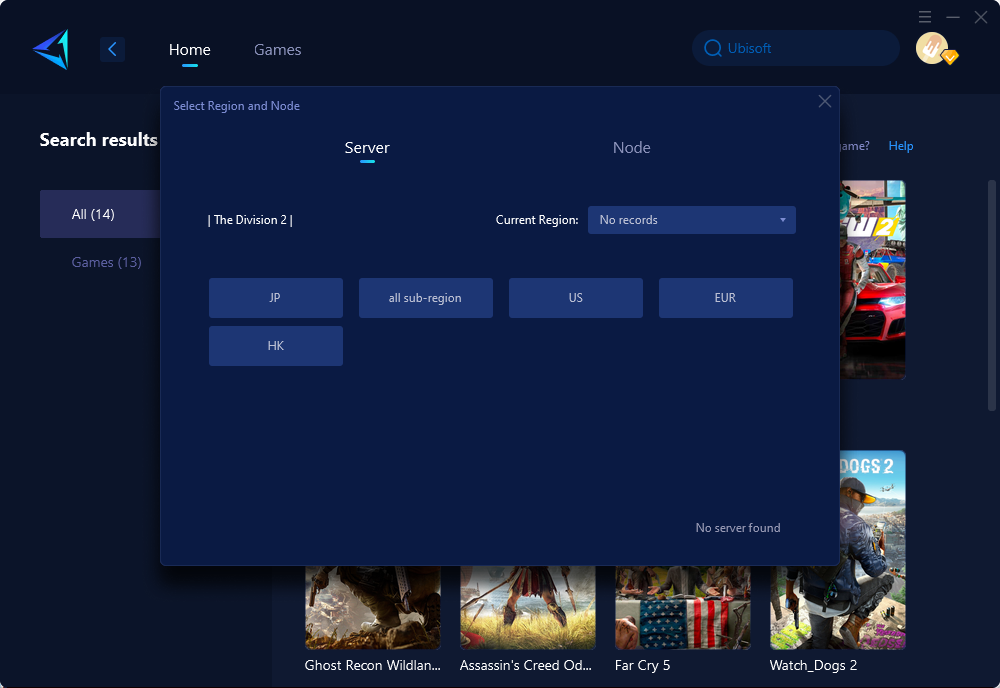 Step 4: Click confirm, and GearUP Booster will automatically boost.
If you play Ubisoft games on consoles, you'll need to link your Ubisoft account and platform account. This process also requires logging into your Uplay account, making it difficult to avoid encountering the same issues. If you don't want to boost your console using your computer, you can consider purchasing our Hyperev, a game router-style boosting hardware. By connecting it via Ethernet between your router and console, you can achieve stable boosting effects. Currently, you can purchase this hardware on Amazon and AliExpress.
Other Ways to Fix Uplay Launcher not opening
Here are some additional methods to resolve the Uplay Launcher not opening issue:

Restart your computer to refresh the system.

Ensure a fast and stable internet connection.

Disable Windows Firewall and antivirus software.
If the basic methods mentioned above don't work, you can try the following advanced methods. It's important to note that these methods are more complex and may lead to irreversible errors. If you lack professional knowledge, proceed with caution:

Install the Universal C Runtime: The Universal C Runtime (UCRT) is a component of the Microsoft Visual C++ Redistributable that provides support for executing programs written in C or C++.

Update your graphics card drivers: Graphics card drivers play a crucial role in enabling your computer's graphics hardware to communicate effectively with the operating system and software applications.
In conclusion, Uplay Launcher not opening can be a frustrating issue for gamers. It often stems from network problems, and GearUP Booster provides a reliable solution. However, it's important to consider alternative methods such as installing the Universal C Runtime and updating graphics card drivers. By troubleshooting these common causes, users can enjoy a seamless gaming experience on the Ubisoft platform.