Solve Battlefield 2042 Unable To Load Persistence Data Error
2023-10-10
In playing Battlefield 2042, a common issue players might encounter is the loss or corruption of persistence data. This could include problems like the game not properly tracking or updating your progress, rank, unlocks, and other in-game achievements, possibly due to server issues or software bugs.
Use GearUP Booster to Optimize Battlefield 2042 Network Experience
Facing the issue of lost or corrupted persistence data while playing Battlefield 2042, there's a solution to ensure smooth gaming experience - Introducing GearUP Booster, an innovative game optimizer service. As mentioned earlier, this service significantly reduces latency, keeps packet loss at minimum and stabilizes the network connection for gamers. Given its unique yet effective way of functioning, GearUP Booster optimizes your network settings and ensures optimal bandwidth allocation, promoting speedy and uninterrupted downloads. Essentially, this means that Battlefield 2042 updates could be downloaded much faster, enabling you to continue your gaming spree in no time!
Notably, GearUP Booster supports an extensive array of over a thousand games and is compatible across all gaming platforms. It's easy to use with a straightforward and intuitive user interface. What's even more appealing? It offers an exclusive Adaptive Intelligent Routing technology which efficiently reduces packet loss, enhancing the overall gaming experience. The user-friendly design cuts any unnecessary complexities involved and lets you access its services with a free three-day trial.
Step 1: Tap the button provided to initiate the download of GearUP Booster.

Step 2: Look up "Battlefield 2042" in your search.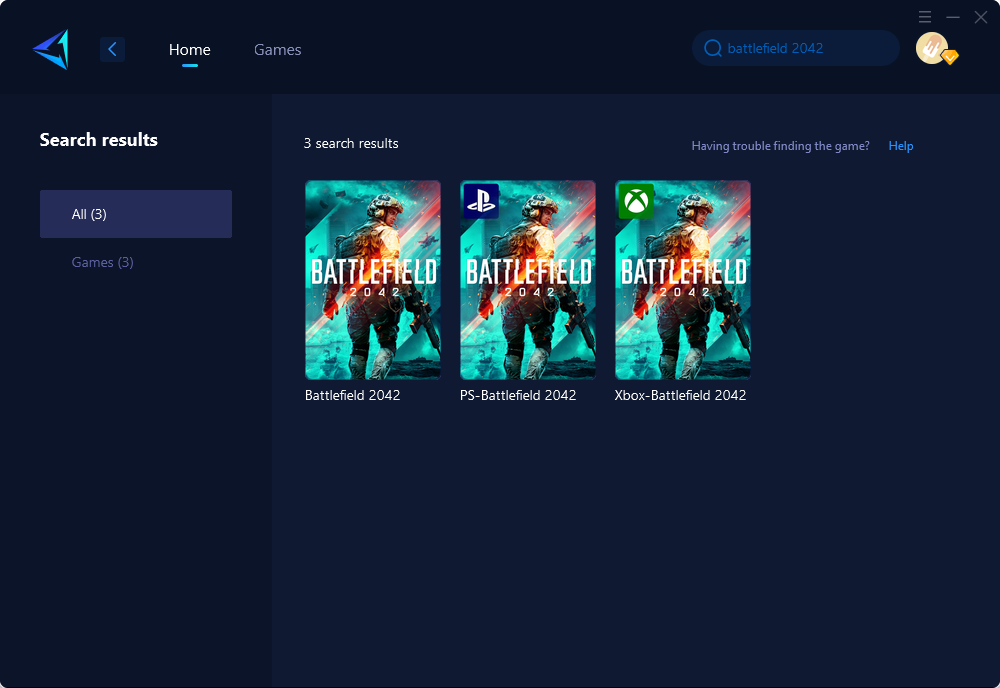 Step 3: Choose the desired server and node.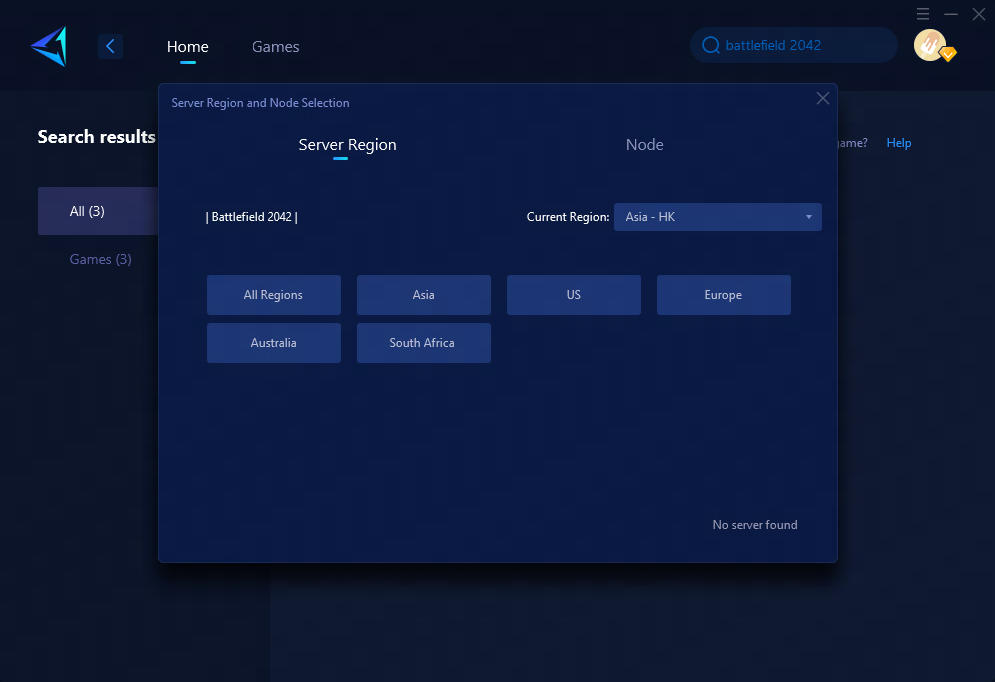 Step 4: Click on "confirm," and GearUP will instantly optimize your network settings.
This service guarantees an unparalleled gaming experience by tactfully dealing with common issues, rendering your Battlefield 2042 journey smooth and memorable.
Other methods
Clear download cache (for PC users only)
If you are a PC player, you can resolve this issue by clearing the download cache in Steam. Follow these steps to accomplish that:

Open your Steam client and go to the "Steam" tab in the upper left corner.
From the left action panel, select "Settings" > "Downloads".
Click on the "CLEAR DOWNLOAD CACHE" button, confirm by clicking "OK," and wait for the process to complete.
Restart the game and check if the error has been resolved.
To disable crossplay in Battlefield 2042, follow these steps on your PC, Xbox, PS4, or PS5:
Disable Crossplay for PC
To disable cross-play in Battlefield 2042, follow these steps:

Access the main menu of the game and locate the Options button in the bottom left corner of the screen.
Click on Options and navigate to the General tab.
Scroll down to the Other section.
Find the option to disable Cross-Play and toggle it off.
Disable Crossplay for Xbox
To block cross-network play on Xbox, follow these steps:

Press the Xbox button on your controller to open the Guide.
Navigate to Settings > General > Online Safety & Family.
Go to Xbox Privacy.
Select View Details and Customize > Communication and Multiplayer.
Locate the option "You can join cross-network play" and tap on Block.
Disable Crossplay for PS4/PS5

To disable Cross-Play, follow these steps:
Press the Options button on your controller.
Navigate to the General tab.
Scroll down to the Other section.
Locate the Cross-Play toggle.
Switch it off.
If you prefer console gaming without relying on a PC for enhanced performance, you might want to explore HYPEREV by GearUP. It's a network optimization hardware product designed for console players. By connecting it between your router and console using an ethernet cable, you can enjoy stable and efficient acceleration with just one click through its mobile app. The great news is that it offers the same acceleration capabilities as a PC booster, giving gamers an alternative choice. You can currently find it available for purchase on Amazon or AliExpress.
Conclusion
This article provides a comprehensive overview of Battlefield 2042, a first-person shooter game, including its gameplay experience and potential issues such as loss or corruption of persistence data. To address such issues, it introduces the GearUP Booster, a game optimizer service that enhances gaming experience by reducing latency, stabilizing network connections, and ensuring optimal bandwidth allocation for faster game updates. The article further suggests other methods including using a VPN, clearing download cache, disabling crossplay, and changing the DNS server. Detailed steps and guidelines are provided for each method across different gaming platforms, including PC, Xbox, and PS4/PS5. Overall, the article aims to ensure a smooth and memorable gaming experience for Battlefield 2042 players.