3 Ways to Solve Apex Legends 408 Error Code
2023-10-14
Even the most robust online games, including Apex Legends, can encounter connection issues resulting in the frustrating 408 error code. In this article, we'll provide you with a range of troubleshooting techniques to overcome this issue and resume your Apex Legends gaming experience promptly.
The Apex Legends 408 error code is a persistent bug that prevents players from accessing battles, leading to disconnections. Simply put, it is a matchmaking problem caused by a lack of connection to the game server. While a simple restart may not always suffice, we have effective solutions to help you overcome this obstacle swiftly.
Fix Apex Legends 408 Error Code with GearUP Game Booster
Enhance your gaming experience and potentially resolve the 408 error code by leveraging GearUP Game Booster. This dedicated network accelerator offers numerous benefits, including reduced latency, minimized packet loss, and intelligent route optimization based on your location. With support for thousands of games and various gaming platforms, GearUP Booster is an affordable and effective solution with a user-friendly interface.
Step 1: Download GearUP Booster

Step 2: Search Apex Legends.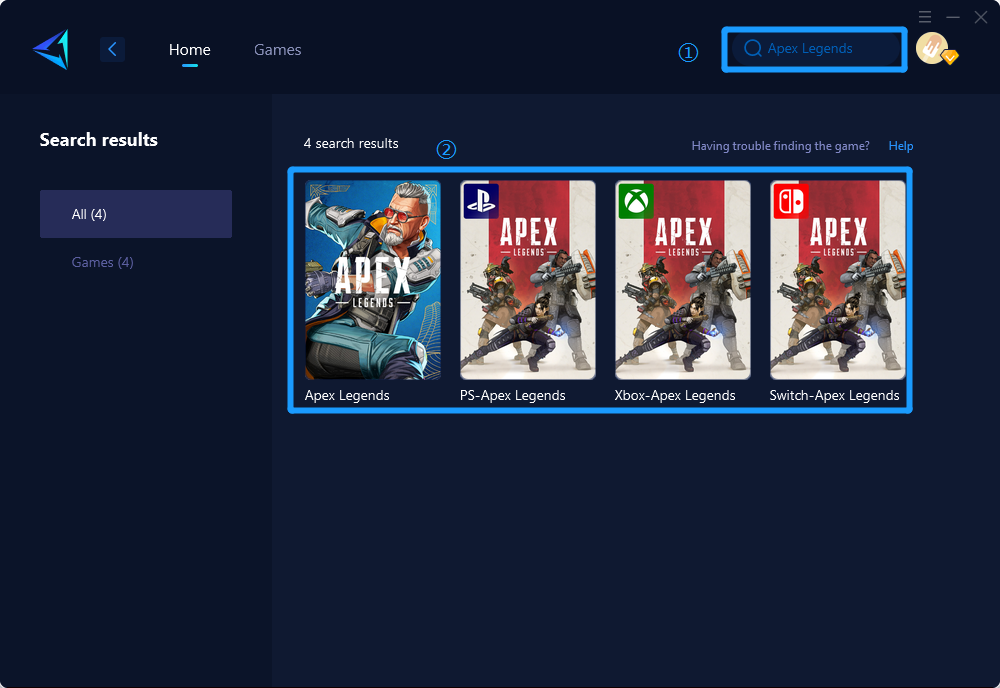 Step 3: Select Game Server and Node.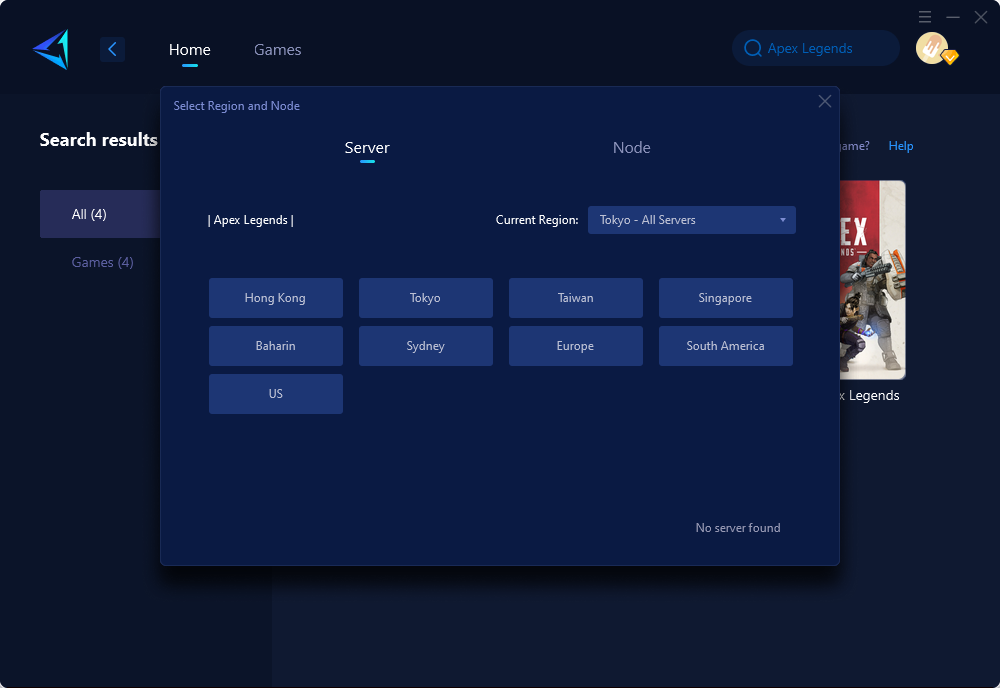 Step 4: Click "Confirm" , GearUP Booster will optimize the network settings.
Other Ways to Solve Apex Legends 408 Error
If you prefer a more hands-on approach, there are two alternative methods you can consider. However, please note that these techniques are more complex compared to using GearUP Booster.
Method 1:
Access the device settings on your PC or console.

Navigate to the Network Connections or Network Settings section.

Specify the network type, such as WiFi or Ethernet.

Deactivate any additional network types.

Restart the game.
Method 2:
Open the Network and Sharing Center.

Click the "Change adapter settings" link (alternatively, type "ncpa.cpl" into the Start Menu search bar).

Right-click the network card you wish to modify and select "Properties."

Choose "Internet Protocol Version 4" and click "Properties" again.

In the new window, select "Advanced" and uncheck "Automatic Metric."

Increase the priority of your preferred network hardware by entering a number in the "Interface Metric" textbox.
Conclusion
Encountering the Apex Legends 408 error code can be frustrating, but don't worry! By following the troubleshooting techniques mentioned in this article, such as utilizing the GearUP Game Booster or exploring the alternate methods, you can resolve the issue and get back to enjoying Apex Legends seamlessly. Remember to choose the solution that aligns with your preferences and technical expertise. Now, conquer Apex Legends and leave the 408 error code in the past!