Quick Solutions to Fix Destiny 2 Crashing
2023-08-17
Destiny 2 is an online multiplayer first-person shooter game developed by Bungie and published by Activision. It is the sequel to Destiny and has gained a massive following since its release. The game is set in a science fiction world where players assume the role of Guardians, protectors of the last safe city on Earth. They must battle against various alien races and complete missions to protect humanity.
Destiny 2 offers a wide range of content, including a compelling storyline, immersive gameplay, expansive open-world environments, and challenging multiplayer activities. With frequent updates and expansions, the game has become more immersive and engaging over time. However, with the increasing complexity and richness of the game, some players may experience game crashes.
Reasons for Destiny 2 Crashes
There are several reasons why Destiny 2 may crash for some players. Some crashes in Destiny 2 may be due to hardware issues, while others could be caused by network or software problems. Regardless of the cause, game crashes in Destiny 2 are a common issue that troubles many players. These include:

Hardware issues: Insufficient system specifications, outdated or incompatible drivers, and overheating components can all contribute to game crashes.

Software conflicts: Conflicts with other running programs, background processes, or faulty game files can cause crashes.

Network issues: Unstable internet connection, high ping, or server problems can result in game crashes, especially during multiplayer activities.

Game settings: Incorrect or incompatible graphics settings, resolution, or display mode can lead to crashes.
Solutions for Destiny 2 Game Crashes
To resolve Destiny 2 game crashes, players can try the following solutions, these methods are not officially recommended, so they may not be effective and could be cumbersome to implement:

Update drivers and software: Ensure that your graphics card drivers, operating system, and other relevant software are up to date to avoid compatibility issues.

Verify game files: Use the game's built-in file verification feature or a third-party software to check for corrupted or missing game files. Repair or reinstall as necessary.

Adjust graphics settings: Lowering graphics settings, disabling special effects, or running the game in windowed mode can help reduce crashes caused by hardware limitations.

Close unnecessary programs: Shut down any unnecessary background processes or programs that may be causing conflicts with the game.
Game Booster for Destiny 2 Crashing
GearUP Booster is a powerful tool designed to optimize network connections and improve online gaming performance. If network issues are causing Destiny 2 game crashes, GearUP Booster can be the most effective solution.
Features:
Resolve Destiny 2 Crashing with utmost efficiency.

Enjoy a complimentary 3-day trial for new users.

Compatible with a wide range of games, including Destiny 2.

Supports all gaming platforms seamlessly.

Flexible subscription-based payment options to suit your preferences.
1. Download and install GearUP Booster from the provided link.

2. Launch the program and search for Destiny 2 in the game library.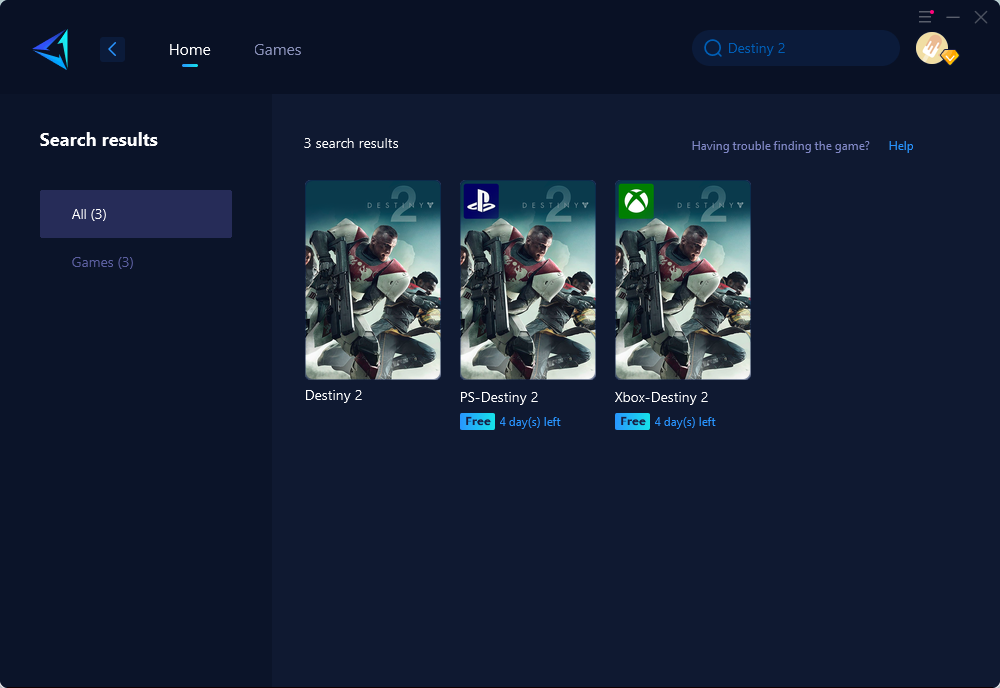 3. Select a server and node that are closest to your geographical location for optimal performance.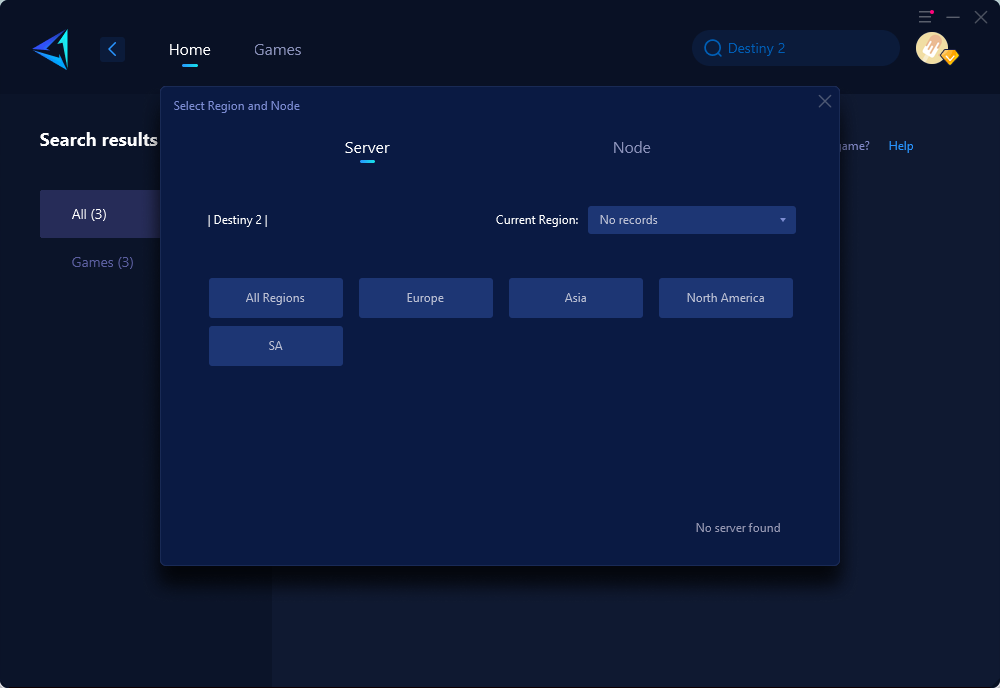 4. Click on the "confirm" button, and GearUP Booster will optimize your network settings specifically for Destiny 2.
In conclusion, while Destiny 2 offers an extensive and immersive gaming experience, game crashes may occur due to various reasons. By following the solutions provided and utilizing tools like GearUP Booster, players can minimize crashes and enjoy a more stable and enjoyable gameplay experience. Remember to regularly update drivers, adjust settings, and optimize your network to ensure the best performance while playing Destiny 2.