How to Fix Roblox Error Code 429
2023-10-19
Roblox is a widely played game with millions of loyal players globally. However, some individuals face the frustrating issue of Error Code 429, which hinders their gameplay. In this article, we will analyze the causes of this error code and offer a comprehensive solution to resolve the problem.
Part 1: What Is Roblox Error Code 429
Part 2: How to Fix Roblox Error Code 429 Faster
Part 3: Other Fixes For Roblox Error Code 429
There are several reasons why Error Code 429 may occur in Roblox. One common cause is when a user repeatedly sends requests to the server within a short period of time, which can overload the server. This often happens with automated scripts or bots, leading to Error Code 429 as a protective measure. Additionally, unstable internet connections or device performance issues can contribute to a higher number of failed requests, resulting in Roblox Error Code 429. The purpose of implementing this error code is to maintain platform stability and performance by limiting the number of requests users can make within a specific timeframe, preventing abuse and ensuring fair access to resources for all players.
If you're looking for the simplest way to resolve Roblox Error Code 429, we recommend using GearUP Booster. It is an easy-to-use and highly effective Roblox network optimization tool that can effectively solve various network issues like latency, packet loss, and congestion encountered while playing games. Additionally, GearUP Booster is an ideal solution for fixing Roblox Error Code 429.
GearUP Booster allows you to bypass personal network-related causes of the 429 error code and overcome network instability limitations. It reduces lag and provides you with a smoother gaming experience while playing Roblox. Furthermore, GearUP Booster ensures secure data transmission by encrypting protocols to protect user privacy concerns. By using GearUP Booster before launching your game, you can enjoy seamless and uninterrupted gameplay without encountering Roblox Error Code 429.
Advantages:

Free trial for three days.

Enhances your network performance.

Supports thousands of games beyond just Roblox.

Ensures data security.

More affordable and user-friendly than other Roblox game boosters.

Simple and easy-to-use without requiring advanced networking knowledge.
Step 1: Download and install GearUP Booster.

Step 2: Search for Roblox.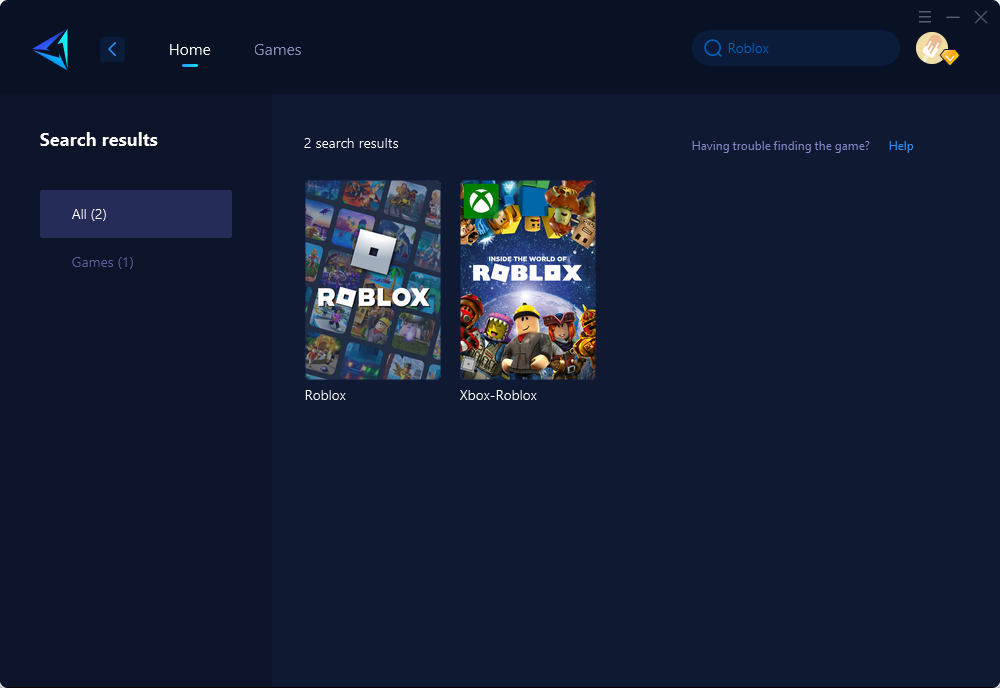 Step 3: Select the desired server and node.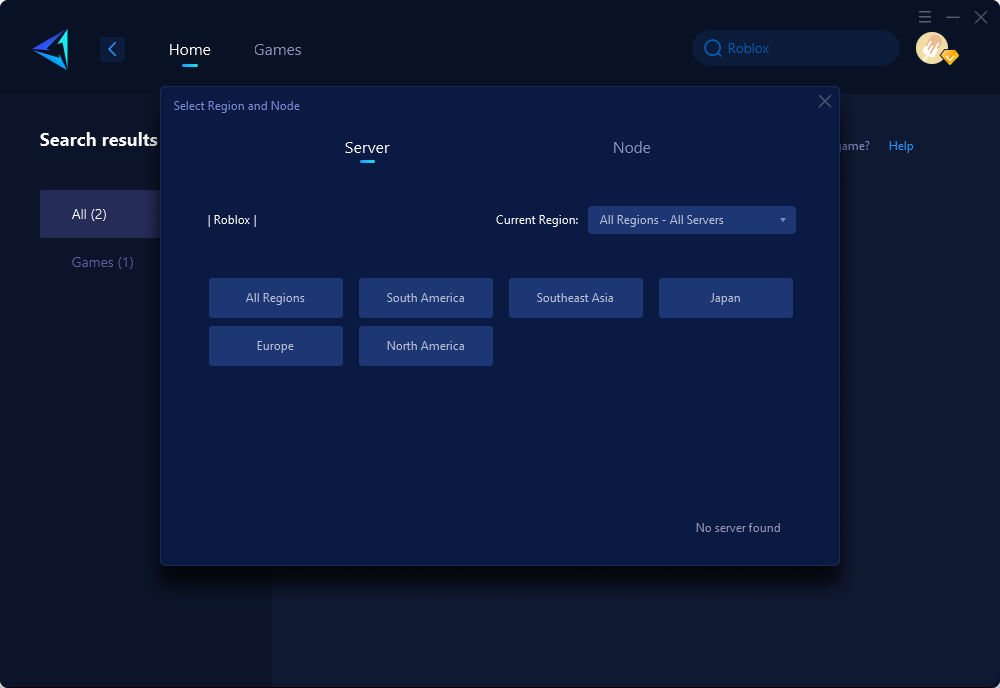 Step 4: Click confirm, and GearUP Booster will automatically boost.
Other methods to resolve Roblox Error Code 429 include:

Checking your internet connection: Ensure stability by disconnecting and reconnecting or refreshing your connection.

Restarting your device: Restart your computer or mobile device as temporary glitches may be resolved with a simple restart.

Clearing browser cache: If playing through a web browser, clear cache and cookies in browser settings to eliminate any corrupted data causing errors.

Disabling browser extensions: Temporarily disable any extensions interfering with Roblox's functionality, then relaunch the game.

Updating Roblox: Install the latest version of the client or app as updates often address bugs and improve performance.

Disabling firewall or antivirus software: Temporarily disable overprotective settings or add Robloxt o exceptions list for unrestricted communication.

Contacting Roblox support: If none of the above solutions work, reach out to support for personalized troubleshooting steps tailored to your situation.
Please note that these methods may not always be effective and could involve complex operations. Use them cautiously.
In conclusion, resolving Roblox Error Code 429 is crucial for players facing access restrictions on certain features or games within the platform. Utilizing tools like GearUP Booster offers an efficient solution for optimal network performance while enjoying uninterrupted gameplay in Roblox. Additionally, alternative methods such as checking internet connections and clearing cache may help resolve this issue but are not guaranteed fixes; contacting Roblox support should be considered if none of these solutions prove successful in resolving Error Code 429