How to Fix Remnant 2 Not Launching Issue?
2023-11-15
Remnant 2 is a game in the genre of third-person shooter action role-playing, created by Gunfire Games and released by Gearbox Publishing. It serves as a follow-up to Remnant: From the Ashes. However, some players have encountered launch issues when playing Remnant 2. No need to worry, this article will help everyone find a solution.
Why is my Remnant 2 not launching?
In this section, we will explore the primary issues causing the failure to launch for the game 'Remnant II', such as potential software incompatibilities, errors in game files, or issues with the user's hardware setup.
How to Fix Remnant 2 not launching?
Update graphics card driver

If you encounter any difficulties starting or playing Remnant 2, it may be due to using an outdated or corrupted GPU driver. To prevent such problems, we recommend keeping your GPU driver up to date by regularly updating it to the latest version.

Here's a step-by-step guide to help you update your GPU driver:

Right-click on the Start Menu and select Device Manager from the quick access menu.

Double-click on Display adapters to expand the category.

Right-click on your graphics card and choose Update driver.

Select the option Search automatically for drivers and follow the on-screen instructions to complete the update process.
Here are some other methods you can try to solve the issue of Remnant 2 not launching.
Ensure that your Windows is updated to the latest version.

Update DirectX, .NET Framework, and VCRedist.

Update Remnant 2 to the latest version.

Launch the game from the installation folder by right-clicking on "Remnant2.exe", going to "Properties", and under the "Compatibility" tab, check the box for "Run this program as an administrator".

Check for sufficient free storage space and any issues with the drive (HDD or SSD).

Temporarily disable your firewall and third-party antivirus software.

Disable overlays in Steam, Discord, Xbox Game Bar, and any other programs.

Remove any custom launch options in the Steam launcher.

Disable overclocking and tools like MSI Afterburner, Rivatuner, Razer Synapse, etc.

Perform a clean boot.

Consider reinstalling Remnant 2 on a different drive or folder.
Improve Your Remnant II Gaming Experience with GearUP Booster
In addition to the solutions mentioned above, you can also try using GearUP Booster to enhance your gaming experience. GearUP Booster focuses on reducing latency and packet loss while stabilizing network connections, issues that could be potentially causing Remnant 2's failure in launching. Unlike the conventional methods, GearUP Booster takes a unique approach by prioritizing bandwidth for game downloads and updates. This translates into smoother, uninterrupted gameplay and faster game update downloads. With support for over a thousand games and compatibility with all gaming platforms, it may just be the perfect fix for your Remnant II's launching issues.
The usage of GearUP Booster is also relatively straightforward, with a user-friendly interface that even the most novice of users can navigate with ease. To use GearUP Booster to improve your Remnant 2 gaming experience, here are the steps.
GearUP Booster offers a free three-day trial, allowing you to test and experience its gaming optimization capabilities for free. Once the trial period expires, you can choose to continue using the services for a fee. If you're in search of an efficient solution to enhance your gaming performance and upload speed, GearUP Booster is worth a try.
Step 1: Download GearUP Booster

Step 2: Launch and search Remnant 2.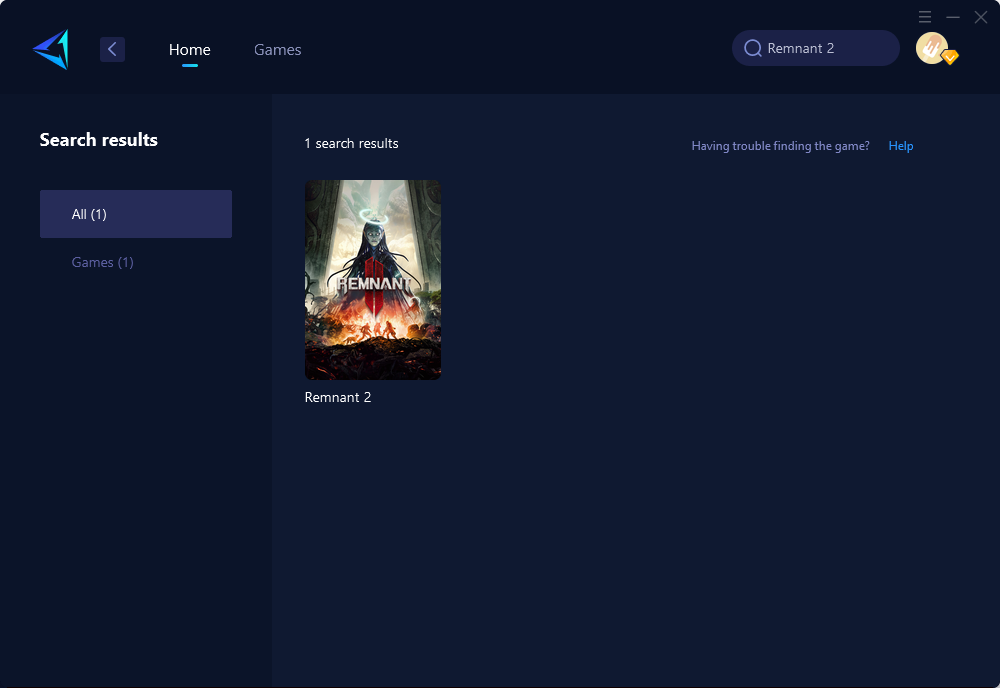 Step 3: Select Game Server and Node.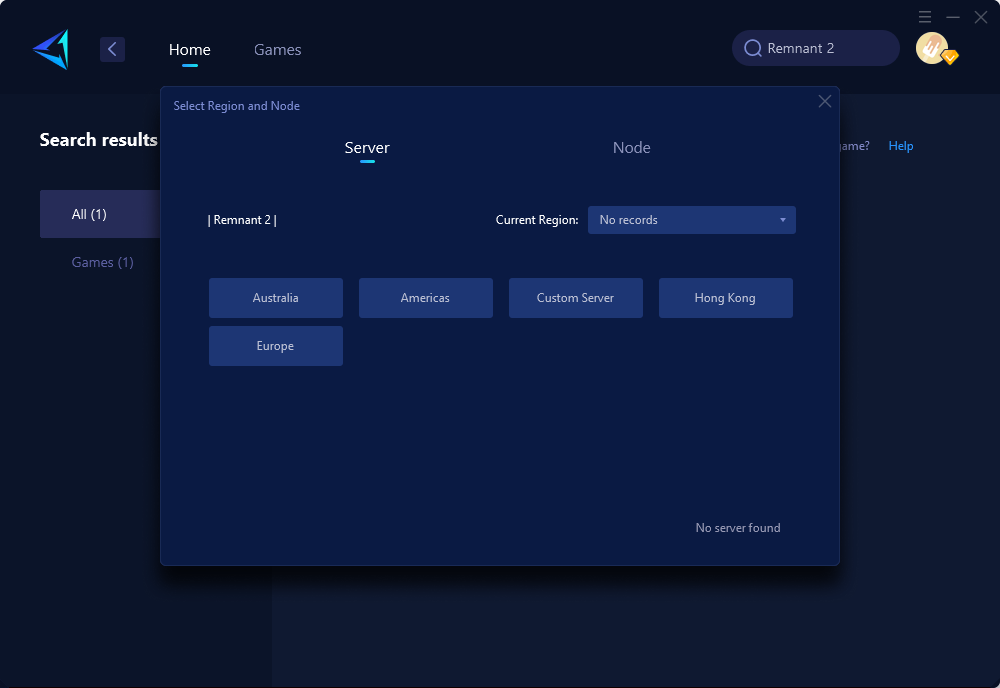 Step 4: Click "Confirm" first, and then launch the game.
Conclusion
In summary, this article discusses the technical problems players may encounter when trying to launch Remnant 2, such as software incompatibility, errors in game files, or hardware setup issues. A recommended solution to these issues is the use of GearUP Booster, a game optimizer that reduces latency, stabilizes network connections, and prioritizes bandwidth for game downloads and updates resulting in smoother gameplay.