Why PlayStation Rainbow Six Siege can't Login?
2023-08-10
Rainbow Six Siege is a thrilling game that offers intense multiplayer battles and strategic gameplay. Many players opt for the PlayStation version to enjoy its immersive experience. Unfortunately, numerous players encounter connectivity issues with the PlayStation servers, preventing them from accessing the game and presenting various server-related error messages.
Fix R6S PlayStation Server Disconnection
There could be multiple causes for these connection problems, including server issues or network congestion. To address these issues, we recommend using GearUP Booster, a powerful tool designed to enhance your gaming experience. It effectively reduces ping in Rainbow Six Siege, minimizes packet loss, and helps circumvent congested routes. With its adaptive intelligent routing technology, GearUP Booster optimizes network connections by utilizing a vast network of nodes across hundreds of cities worldwide. Additionally, GearUP Booster offers several other benefits to improve your gaming performance.

Free 3-day trial available for new users.

Affordable pricing with impressive outcomes.

Extensive network nodes across numerous countries and regions globally.

Utilizes the exclusive AIR Adaptive Routing technology.

User-friendly software interface for seamless operation.
Step 1: Download GearUP Booster

Step 2: Search Rainbow Six Siege.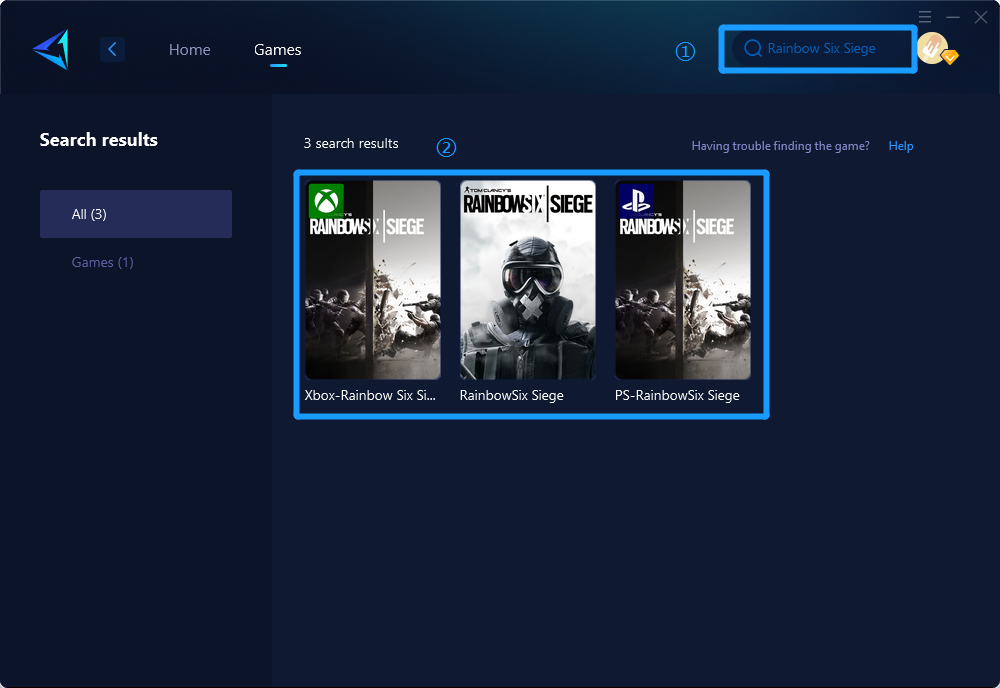 Step 3: Select Game Server and Node.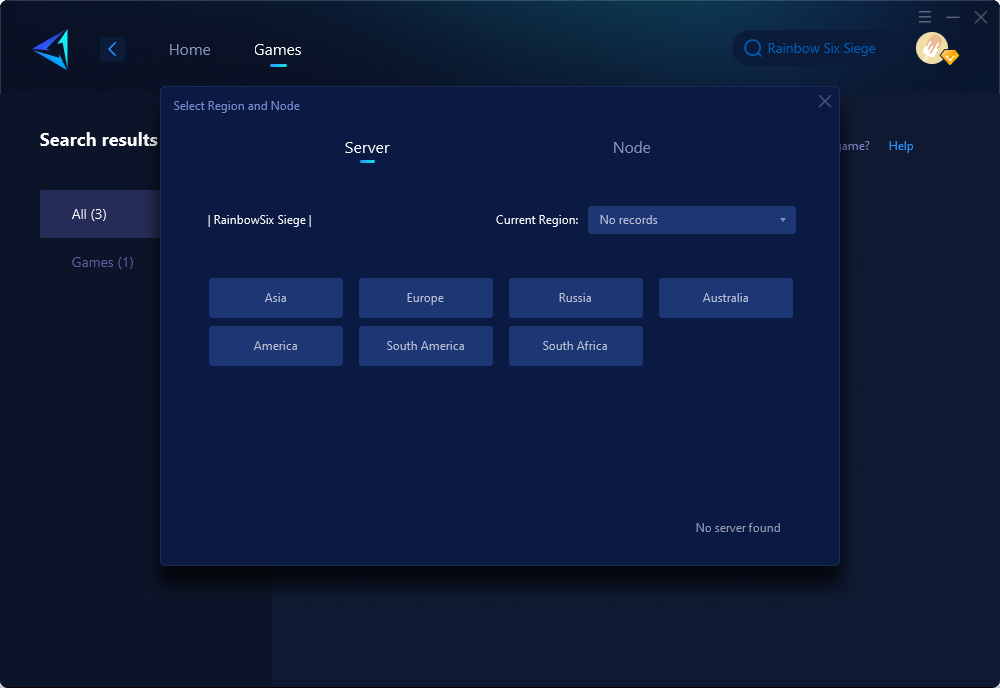 Step 4: Select the "Confirm" button and follow the setting steps on your console.
Hardware Solution - Hyperev Game Router
If you prefer a hardware solution over PC Share Mode to accelerate your Rainbow Six Siege gameplay on PlayStation, we introduce Hyperev, a cutting-edge game router. This device plugs in easily between your modem and PlayStation device and enables one-click acceleration through its dedicated app. Hyperev simplifies and streamlines the process, providing a convenient solution to boost your gaming experience.
Other Methods to Resolve Rainbow Six Siege PlayStation Server Errors
If you're still experiencing difficulties connecting to the Rainbow Six Siege PlayStation servers, you can explore the following troubleshooting methods, though they may not be as effective and straightforward as using GearUP Booster:

Restart your router.

Restart your PlayStation.

Check the current server status of Rainbow Six Siege.
Conclusion
In summary, the connectivity issues with Rainbow Six Siege on PlayStation can be frustrating. However, with solutions such as GearUP Booster and Hyperev, players can enhance their gaming experience and resolve server connection errors. Don't let these issues hinder your enjoyment of Rainbow Six Siege – explore these solutions and get back into the action.