[Fix]MW3 Fetching Account Data From Platform Error
2023-10-30
MW3, short for "Call of Duty: Modern Warfare III 2023," has attracted many players upon its release. However, some players have encountered a recurring pop-up window displaying the message "Fetching account data from platform," without understanding the cause behind this error. In this article, we aim to analyze and resolve this issue for you.
Why Does This Error Occur?
The error message "Fetching account data from platform" appears during loading, giving the impression that it is retrieving account information. However, waiting indefinitely won't yield any changes due to unstable network connectivity.
Optimizing MW3 Network with GearUP Booster
To address the "Fetching account data from platform" error, we recommend utilizing GearUP Booster—a simple and effective software dedicated to optimizing game networks. After downloading and installing GearUP Booster, select the game and server of your choice with just one click to establish a stable network connection. GearUP significantly reduces latency, minimizes packet loss, and bypasses congested network routes while also resolving this error popup.
GearUP Booster deploys network nodes globally, ensuring optimal connection paths based on your selection and current network conditions. It incorporates various exclusive technologies to maximize your network performance.
Furthermore, GearUP Booster prioritizes security during data transmission with encrypted protocols. You can confidently experience the game without concerns about traffic interception or intrusion.
Advantages:

Incorporates multiple exclusive technologies surpassing other game boosters.

Effectively resolves Modern Warfare III network issues.

User-friendly without requiring specialized networking knowledge.

Offers a 3-day free trial with subscription-based pricing.

Affordable pricing with outstanding results.

Professional technical and customer support available online.
Step 1: Download and install GearUP Booster.

Step 2: Search for COD20.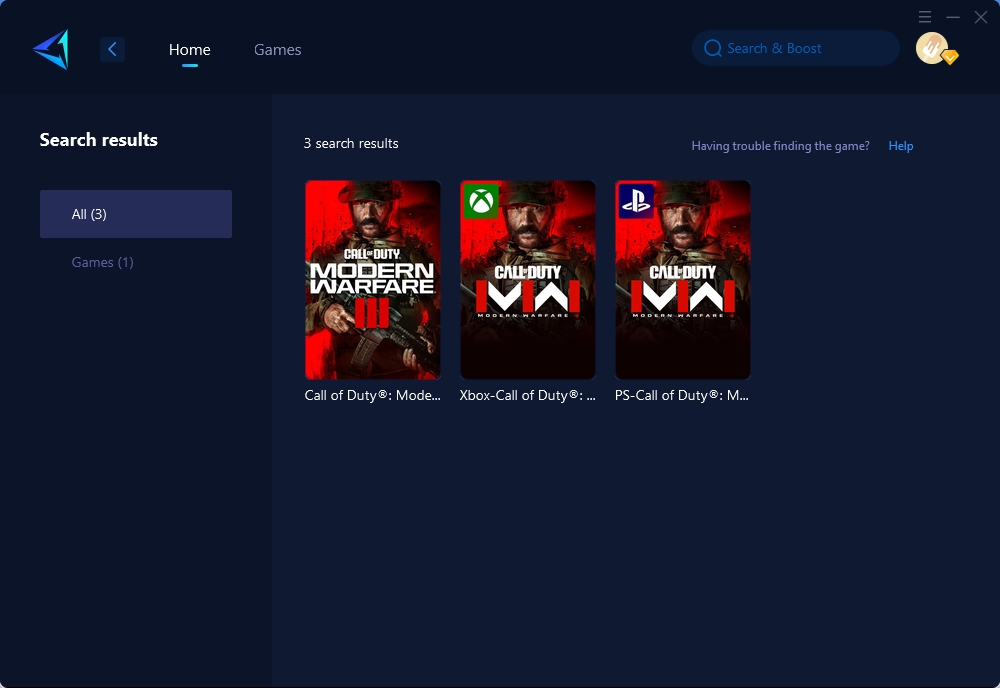 Step 3: Select the desired server and node.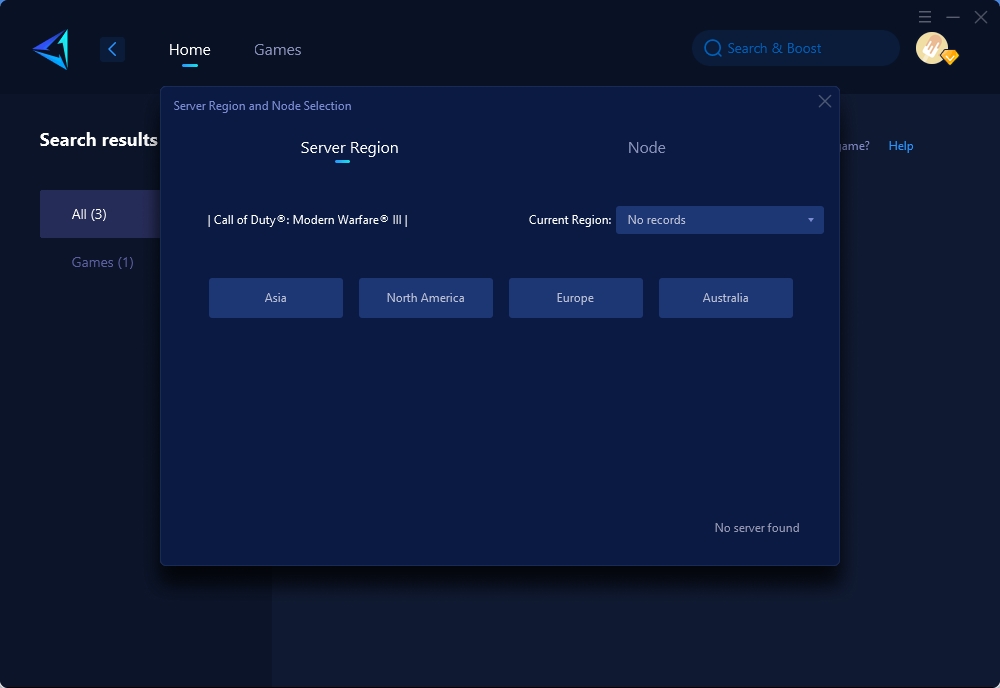 Step 4: Click confirm first, and then launch the game.
Alternative Methods
While using GearUP Booster is recommended for addressing the "Fetching account data from platform" error, it's important to note that besides network issues, there could be other factors contributing to this error; however, be cautious as they carry some operational risks:

Restarting the game: Simply closing and restarting your game can establish a fresh connection with MW3 servers.

Rebooting your console or PC: Turning off your console or PC for a few seconds before restarting might resolve the issue.

Checking your internet connection: Verify if your own internet connection is causing the problem by checking its stability and speed. Consider using an Ethernet connection if you are currently on Wi-Fi.

Waiting for less busy servers: High player volume during peak times can lead to these issues; try playing at less busy times in your region.
Conclusion
In conclusion, encountering the "Fetching account data from platform" error in MW3 can be resolved by optimizing your network through tools like GearUP Booster or exploring alternative methods discussed above. Remember to exercise caution while attempting alternative approaches as they carry risks associated with system settings or connections.