Mortal Kombat 1 Checking For Updates Issues
2023-10-07
Mortal Kombat 1, also known as MK1, is a thrilling game with an action fighting theme, multiple game modes, and increased fatalities. Recently, the game released an update but some players are experiencing an issue where it gets stuck on "checking for updates" without any progress. If you're facing this problem too, don't worry! In this article, we will provide solutions to overcome this obstacle.
Mortal Kombat 1 may get stuck on checking for updates due to various reasons, including hardware or network issues. Each problem requires a different solution. We recommend trying the following methods one by one.
Mortal Kombat 1 Network Booster
To troubleshoot Mortal Kombat 1 getting stuck on checking for updates, it's important to determine if the issue is related to network connectivity. You can use GearUP Booster, a professional gaming network optimization software that ensures stable connections to servers and minimizes congestion and fluctuations. It doesn't require extensive networking knowledge and offers additional benefits like reducing packet loss and latency during online battles. Moreover, GearUP supports numerous games across all platforms and guarantees ease of use.
GearUP is a professional gaming network optimization software that offers several advantages:

Cutting-edge adaptive intelligent routing technology

Stable data transmission and protection

Free 3-day trial

Subscription-based pricing model

Support for thousands of games and all gaming platforms

User-friendly interface
Step 1: Click the button to download GearUP Booster.

Step 2: Search for Mortal Kombat 1.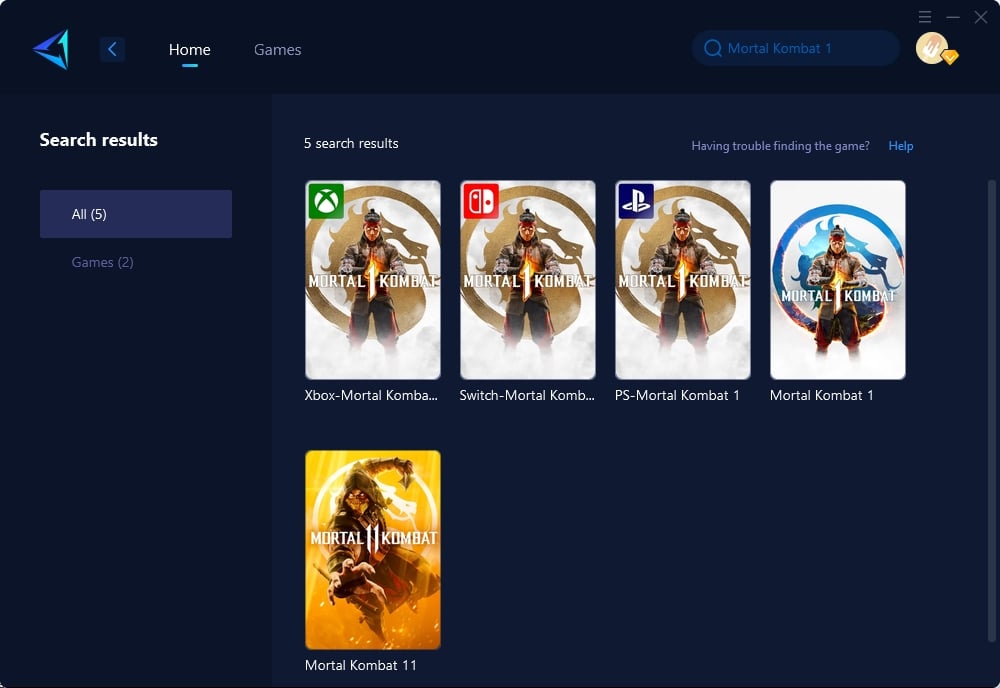 Step 3: Select a server and node.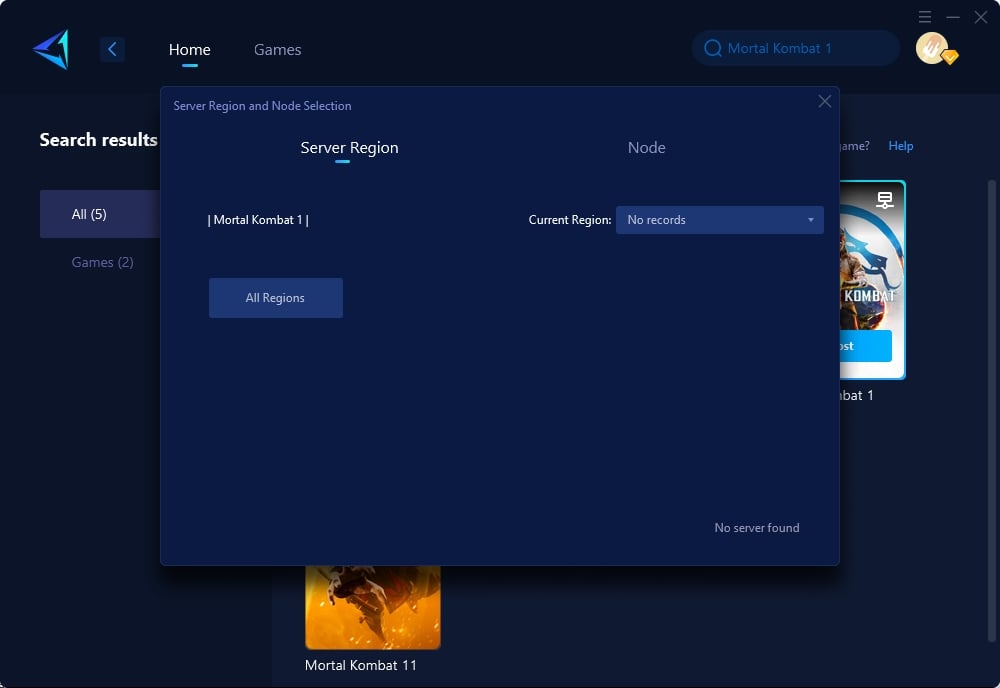 Step 4: Boost with a single click and enjoy optimal network conditions.
If you prefer not to use PC acceleration for your console, consider GearUP's hardware product called HYPEREV. It is a compact game router device that can be easily connected between your console and router via Ethernet cable. With just a simple tap on the mobile app, you can enjoy boosted performance. HYPEREV also functions as a Wi-Fi extender.
Other Ways
Here are additional methods you can consider to address Mortal Kombat 1 being stuck on checking for updates:

Verify internet connection stability: Ensure your internet connection is stable by checking other websites or online services.

Disable firewall or antivirus software temporarily: Temporarily disable any firewall or antivirus software that might be blocking the game's update process.

Check for server maintenance or downtime: Visit official Mortal Kombat forums or social media channels to check if there is scheduled maintenance or server downtime affecting updates.

Contact customer support: Reach out to NetherRealm Studios or Warner Bros. Games' customer support for further assistance with resolving update-related issues.
In conclusion, if you're encountering an issue where Mortal Kombat 1 gets stuck on checking for updates in the console, try troubleshooting techniques like power cycling, updating system software, resetting Wi-Fi routers, reinserting physical game discs, clearing cache data—all while considering advanced solutions like using GearUP Booster's intelligent network optimization capabilities. By systematically attempting these solutions one by one based on your specific situation, you can overcome this problem and enjoy uninterrupted gameplay experience