Modern Warfare 3 Release Date & Details
2023-11-02
Call Of Duty: Modern Warfare 3 is soon to be released, and many users are interested in the relevant information. We have compiled it here for everyone's convenience.
When Will Modern Warfare 3 Release?
Modern Warfare 3 will release on November 10 for PlayStation 4, PlayStation 5, Xbox One, Xbox Series X|S, and PC. The game offers a standard $70 edition and a Vault edition with additional extras.
Below are the unlock times for MW3 on PC: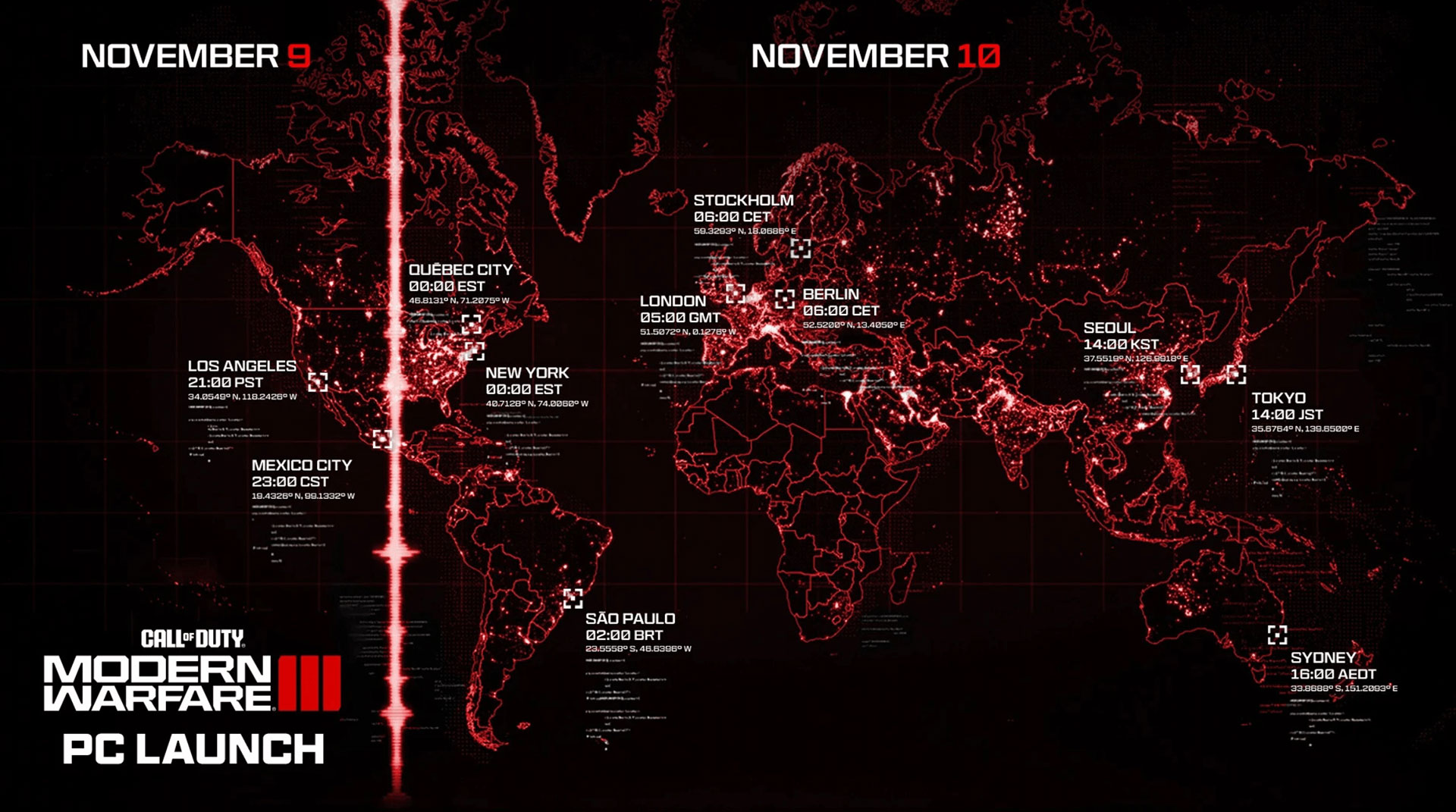 MW3 PC Requirements
Here are the official PC system requirements as announced by the developers. It's important to note that in order to experience the full single-player campaign and multiplayer modes, players will need to allocate up to 213GB (149GB + 64GB) of SSD storage space.
Please make sure your computer meets these requirements to ensure a seamless gaming experience.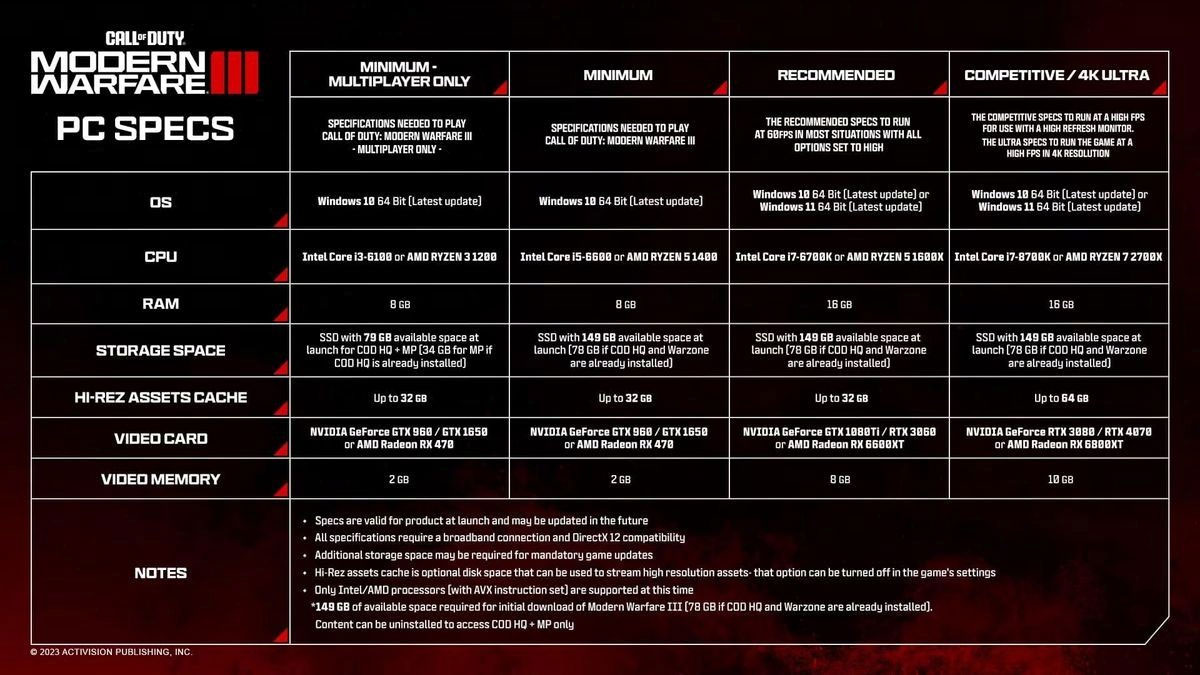 New Features in MW3
Campaign details:
The game continues the story from Modern Warfare 2, with the campaign focused on Vladimir Makarov, the main antagonist from the original Modern Warfare franchise. The campaign offers more player choice than ever before, ranging from cinematic experiences to free-form Open Combat Missions.
Multiplayer maps and modes:
MW3 brings back nostalgia with all 16 maps from Call of Duty: Modern Warfare 2 remastered. These classic maps feature updated gameplay features and new game modes. Additionally, there will be over 12 new core maps for post-launch seasons, including battle maps for Ground War modes and a "colossal-size" map for objective-based War mode.
Perks and minimap changes:
The classic minimap returns in MW3, showing enemy positions when they use unsuppressed weapons. The perk system is based on wearable gear categories like gloves and boots.
Massive weapon pool and Gunsmith:
Modern Warfare 3 features over 30 weapons with unique mastery camos to unlock. Gunsmith customization offers attachment options alongside detailed weapon-tuning and new aftermarket parts.
Optimizing MW3 Online Experience with GearUP Booster
For smooth multiplayer and zombie gameplay in Modern Warfare 3, a stable network connection is crucial. If you encounter latency or packet loss issues without knowing how to solve them, GearUP Booster provides an easy-to-use solution.
GearUP Booster employs advanced algorithms to find the best network paths across global nodes. It ensures stable data transmission by avoiding congestion and fluctuations in the network. Its industry-leading technologies have gained recognition from numerous players.
Advantages of GearUP Booster:

Ensures stable and secure data transmission.

Offers a free trial period of three days.

Affordable subscription-based pricing.

Compatible with thousands of games beyond MW3.

No professional knowledge required; suitable for beginners as well.
Step 1: Download and install GearUP Booster.

Step 2: Search for COD20.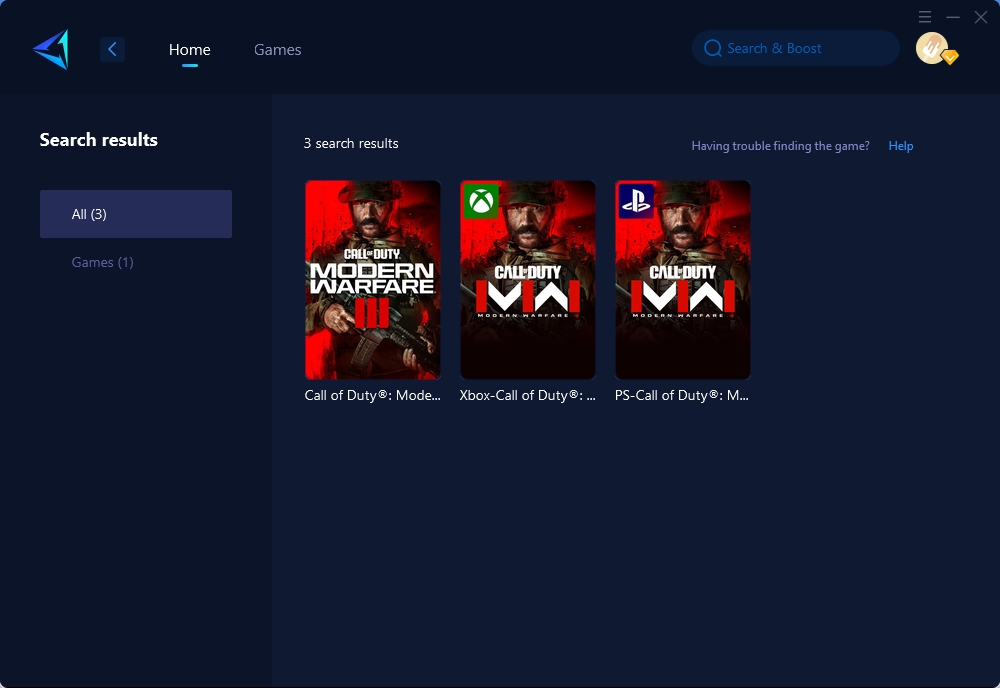 Step 3: Select the desired server and node.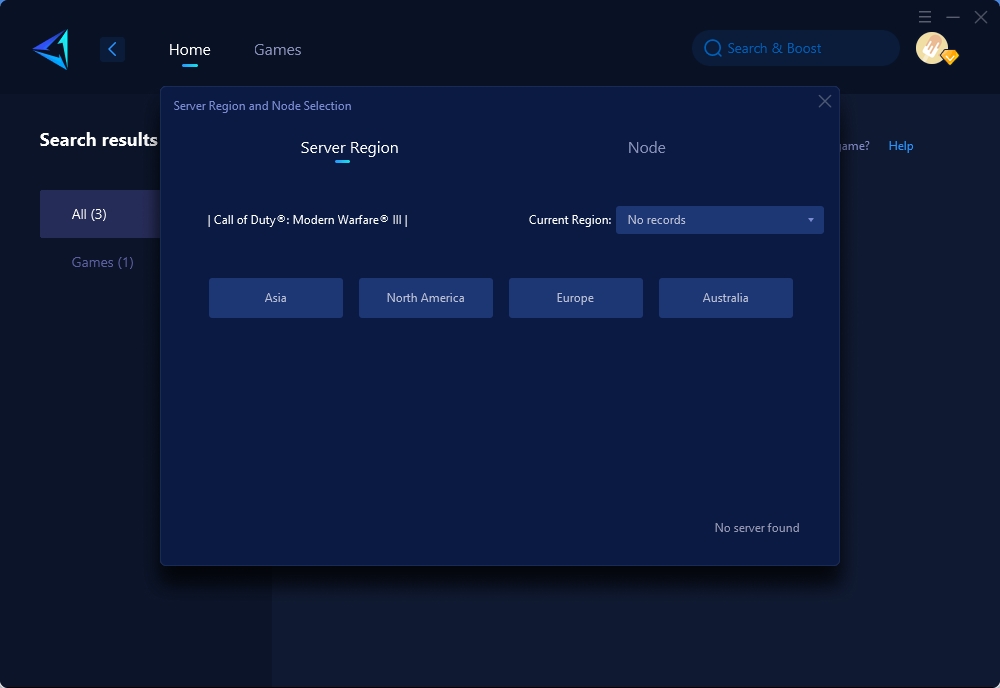 Step 4: Click confirm first, and then launch the game.
In conclusion, Call Of Duty: Modern Warfare 3 releases on November 10 across multiple platforms. It introduces new campaign choices, revamped multiplayer maps with nostalgic favorites plus fresh additions, changes to perks and minimap features, an extensive arsenal of weapons with customization options through Gunsmith, and an effective solution like GearUP Booster to optimize online gameplay experience.