Madden 24 Server Issues: Best Solution
2023-08-16
Madden 24 has now been released, and unfortunately, there have been some technical difficulties that may persist throughout the year. Let's take a closer look at how you can check the status of the servers.
The highly anticipated Madden 24 officially launched on PC, Xbox, and PlayStation consoles on August 14. However, shortly after the release, many football fans encountered issues with the servers. Players were unable to access online play and certain game modes, such as Madden Ultimate Team, during the initial stages of the game.
To stay updated on the current status of the Madden 24 servers, here's a breakdown of the situation. Additionally, I'll provide you with a guide on how to check if the servers are down in the future.
Madden 24 server status: As of August 15 at 6 pm ET, the EA Madden 24 servers are scheduled to go down for maintenance at 1 am ET on August 16. EA will run maintenance at 1 am ET and 6 am ET. During this time, all online modes will be offline. If you see a message saying "Sorry, it appears the EA servers are currently down" and an "EA unable to connect" URL link, it means there is an issue on the developer's side.There are several ways to check if the Madden 24 servers are down:

Check social media platforms like Reddit or Twitter. Look for updates from official Madden accounts like @eamaddennfl, @maddennfldirect, and @eahelp.

Visit the EA Answers Forum for Madden to see if there are any announcements or updates regarding server outages.

If there are no widespread outage reports but you still can't connect to the servers, try resetting your internet connection or checking the status of Xbox Live or PlayStation Network.
Fix Network Latency to Avoid EA Madden 24 Servers Error
If the EA Madden 24 servers are functioning normally, but you still can't play the game, it could be due to network issues, packet loss, or network congestion, all of which can hinder your gaming experience. We recommend using GearUP Booster, an accelerator designed specifically for gaming. It effectively reduces latency, minimizes packet loss, and provides the smoothest gaming experience with optimal ping. Thanks to GearUP Booster's global network nodes and intelligent routing, it can find the best connection path to EA Madden 24 servers, resulting in reduced latency. In addition, GearUP Booster offers the following advantages.
Address network problems in EA Madden 24 efficiently.

Utilize advanced adaptive intelligent routing technology.

Enjoy a complimentary 3-day trial for new users.

Flexible subscription-based payment options.

Experience straightforward and user-friendly operation.
Step 1: Download GearUP Booster

Step 2: Launch the program, search Madden 24.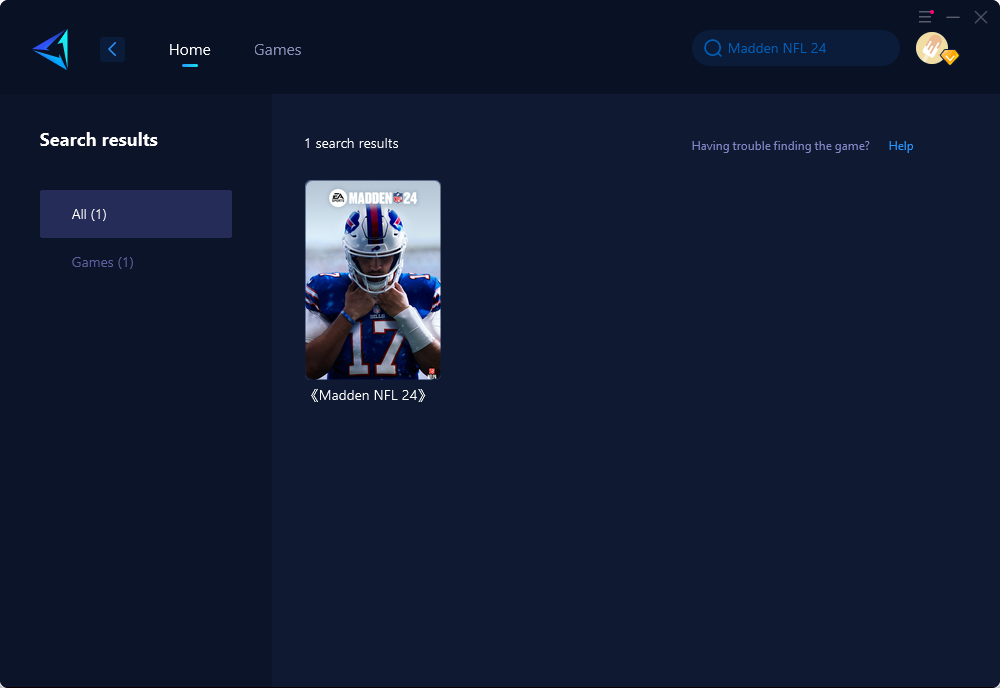 Step 3: Select Server and Node.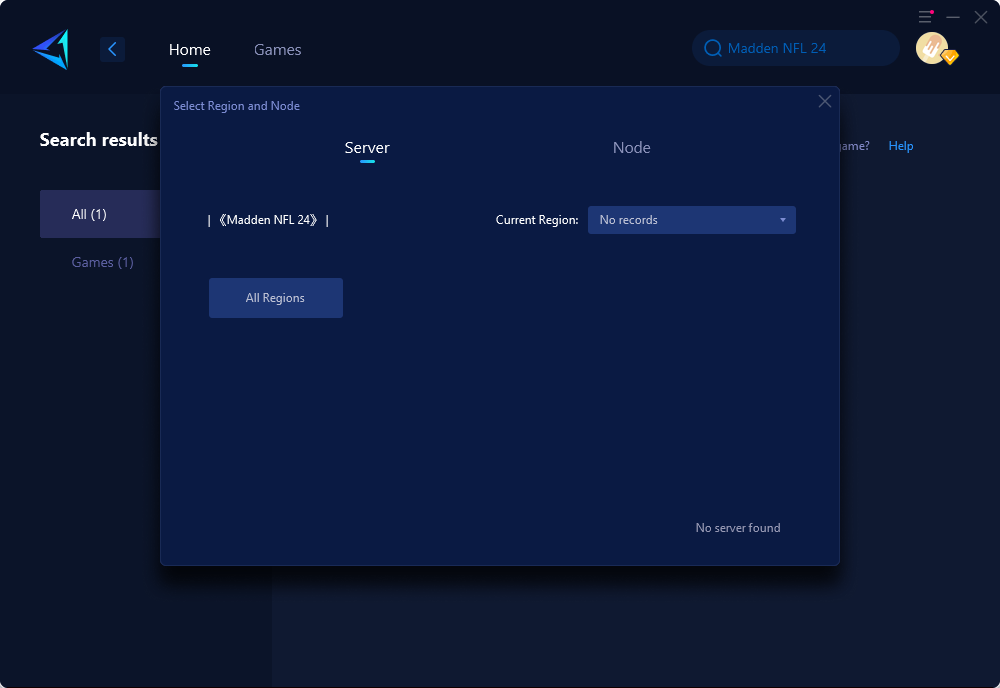 Step 4: Click on the "Confirm" button, and GearUP Booster will optimize your network.
If you're playing on a console but don't want to use PC Share Mode for acceleration, you can also try our hardware product, HYPEREV. It is a game router-like device that simply needs to be connected between the modem and the console. It allows for one-click acceleration through an app, making it very convenient. Moreover, as it utilizes a physical connection, the performance is even better.