Is Aloy Still Available in Genshin Impact? - A 2023 Update
2023-09-05
Aloy, the protagonist from Horizon Zero Dawn, was introduced as a playable character in Genshin Impact in 2021 through a collaboration between miHoYo and Guerrilla Games. However, some fans may be curious about her current availability in the game. Allow me to provide all the necessary information regarding whether or not you can still obtain Aloy in Genshin Impact.
In 2021, Genshin Impact had its first-ever crossover event with another game, partnering with Guerrilla Games to bring Aloy to the popular gacha game. As the first official crossover character, Aloy's inclusion generated great excitement among fans, especially since she is a rare 5-star character. In Genshin Impact, Aloy utilizes her signature bow and possesses Cryo abilities, making her a formidable long-range attacker. Wondering if Aloy can still be obtained in Genshin Impact? Here's all you need to know about whether or not you can include her in your team compositions in 2023.
Regrettably, it is no longer possible to acquire Aloy in Genshin Impact as of 2023. Aloy was initially made available to players on PlayStation to claim on September 1, 2021, during the game's 2.1 update. She was later made accessible to mobile users with the launch of the 2.2 update on October 13, 2021. Players could obtain Aloy for free by claiming her from the in-game mailbox, provided they had reached Adventure Rank level 20. Once added to the game, Aloy remained in players' mailboxes for a full year until her expiration, giving players ample time to level up and acquire her.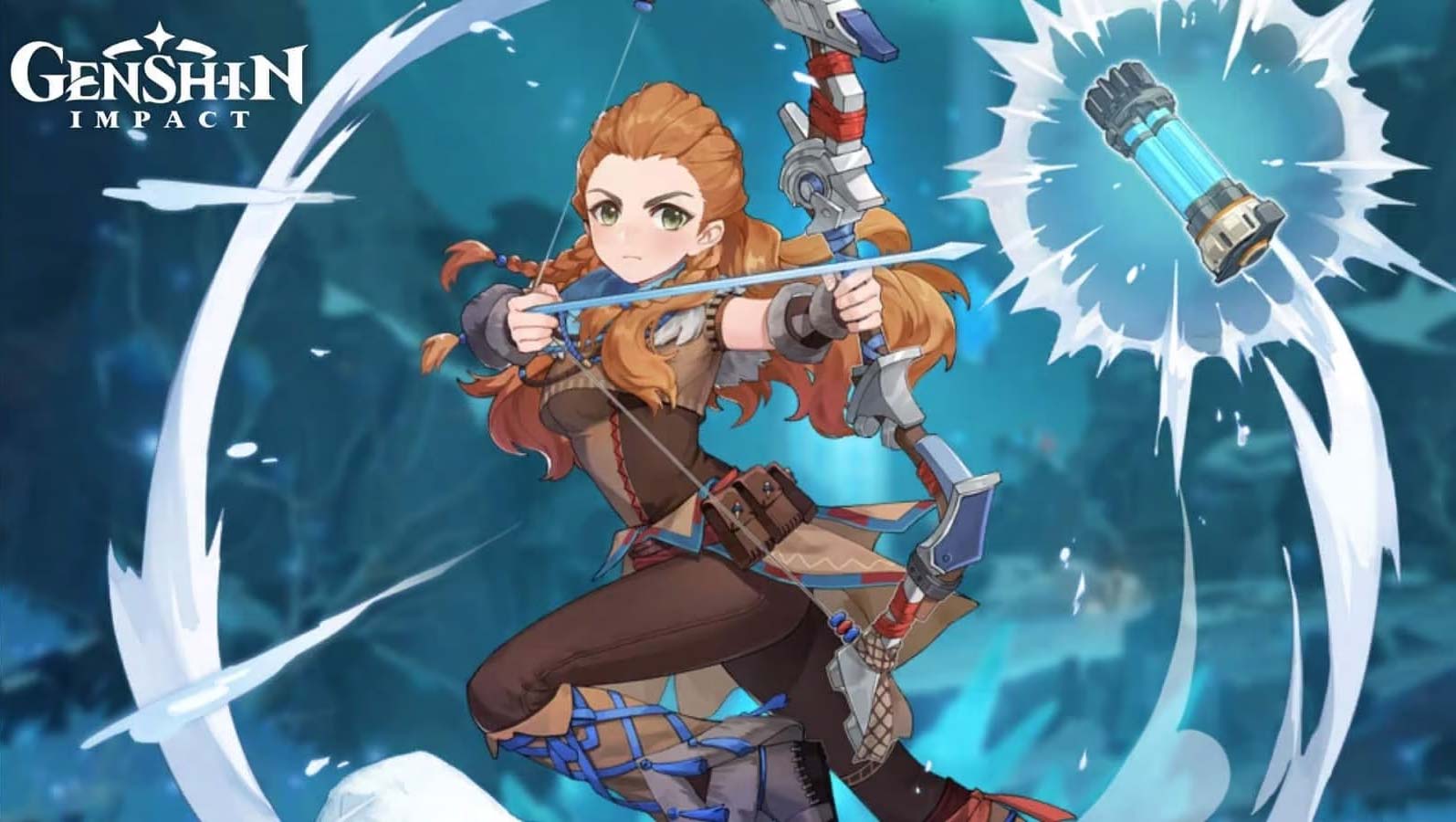 Network Booster for Genshin Impact
As one of the most popular games worldwide, Genshin Impact can be played as a single-player game most of the time. However, if you want to enter someone else's world, explore together, or complete instances, it requires cooperation from several people. After all, each person can only use 1~2 characters, and higher network requirements will apply at this time. It's important to avoid lag and high ping as much as possible, and packet loss is absolutely unacceptable. Therefore, a network booster like GearUP Booster is necessary to help you achieve the most stable online experience. This tool has the following advantages:

Minimizes latency and packet loss for a smoother Genshin Impact experience.

Offers a 3-day free trial to new users.

Compatible with PC, PlayStation, and mobile devices.

Uses an affordable and user-friendly subscription-based payment model.
Step1. Download and install GearUP Booster by clicking the provided button.

Step2. Launch the program and search for Genshin Impact in the supported game list.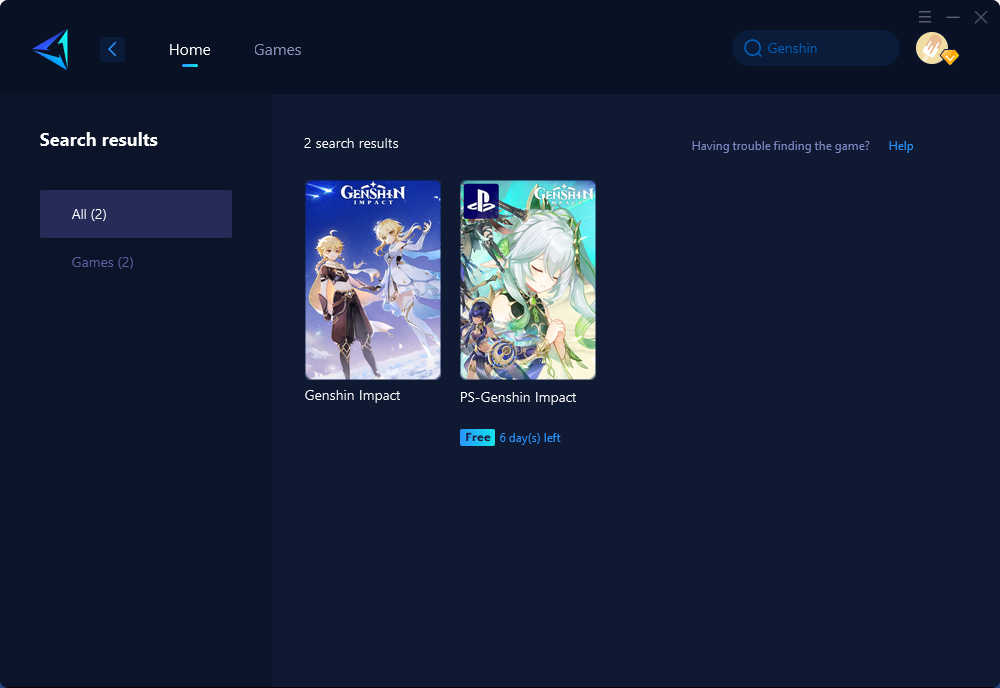 Step3. Select the server and node that are closest to your location for optimal performance.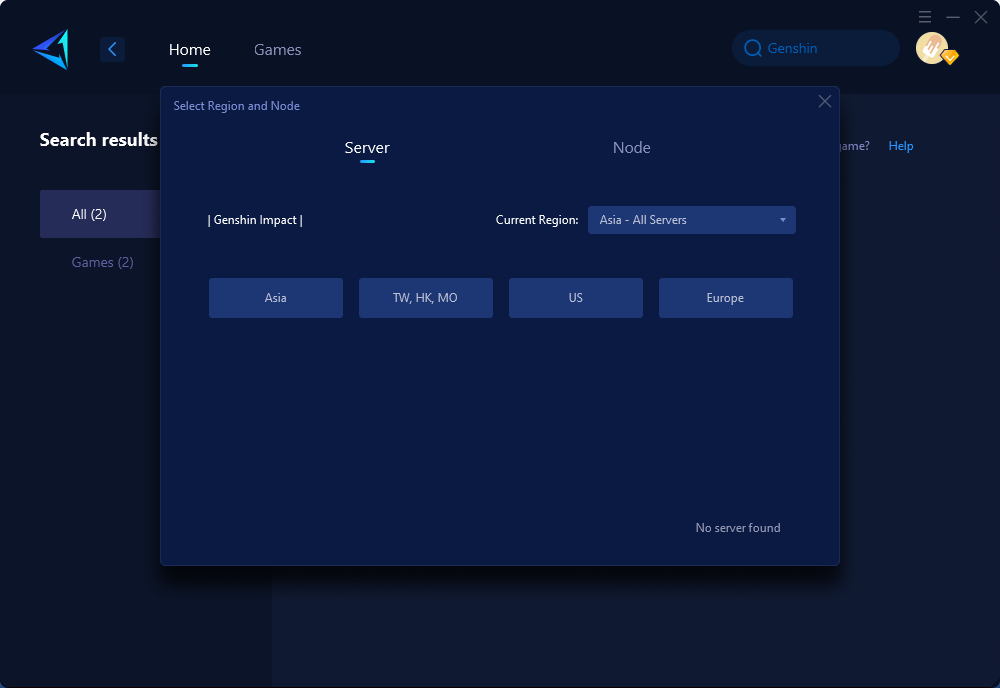 Step4. Click on the "confirm" button, and GearUP Booster will automatically optimize your network settings for Genshin Impact.