How to Test Fortnite Network Connections on Consoles?
2023-10-27
Fortnite is an immensely popular game that serves as a platform for players across various devices. With a significant number of console players, it becomes essential to understand how to test network connections on consoles. This article will guide you through the process.
How to Test Network Connection on Consoles?
Here are step-by-step instructions on how to test network connections for Fortnite on different consoles, ensuring improved gameplay and smoother online experiences.
Xbox:
Press the Xbox button in the center of your controller to open the guide.
Navigate to the "Profile & system" tab and select "Settings."
In the Settings menu, choose the "General" tab.
Scroll down and select "Network settings."
Look for "Test Network Speed and Statistics" and click on it.
Allow your Xbox console to conduct the network test, which will analyze your connection speed and provide detailed results.
PlayStation:
From the main menu, scroll up to reach the top navigation menu.
Navigate to the right until you find "Settings" and select it.
In the Settings menu, choose "Network."
Select "View Connection Status" from the available options.
Click on "Test Internet Connection."
Your PlayStation console will initiate a test that evaluates your internet connection speed and confirms whether it meets Fortnite's requirements.
Nintendo Switch:
Access the Home Menu by pressing the Home button on your Joy-Con controller or Switch Pro Controller.
Select "System Settings" from the available options.
Scroll down until you find "Internet" and choose it.
Look for "Test Internet Connection" in this menu and select it.
Your Nintendo Switch will perform a network test that assesses your internet connectivity, including download and upload speeds.
By following these instructions specific to each console, you can effectively test your network connection for Fortnite on Xbox, PlayStation, or Nintendo Switch consoles.
Note: Testing your network connection periodically is recommended as network conditions can change over time, affecting your gaming experience in Fortnite or any other online game.
How to Fix Fortnite Network Errors
If you encounter Fortnite network issues during testing, there's no need to worry. GearUP Booster is an intelligent network optimization tool designed specifically for resolving gaming network-related problems. Many players struggle with optimizing their networks, but GearUP makes it easy by automating the process without requiring any specialized knowledge.
GearUP Booster achieves precise network matching by deploying nodes worldwide. It determines the optimal path based on your selected server and current network status while offering customization options to meet individual player needs.
Furthermore, GearUP Booster ensures secure data transmission. Its data security protocols prioritize your game traffic and guarantee secure and reliable data transfers, eliminating any concerns about risks while gaming.
Advantages:
Offers a 3-day free trial with subscription-based payment options.
Effectively resolves networking issues in Fortnite.
User-friendly without requiring specialized networking knowledge.
Incorporates exclusive technologies superior to other boosters.
Supports thousands of games.
Step 1: Download GearUP Booster

Step 2: Search Fortnite.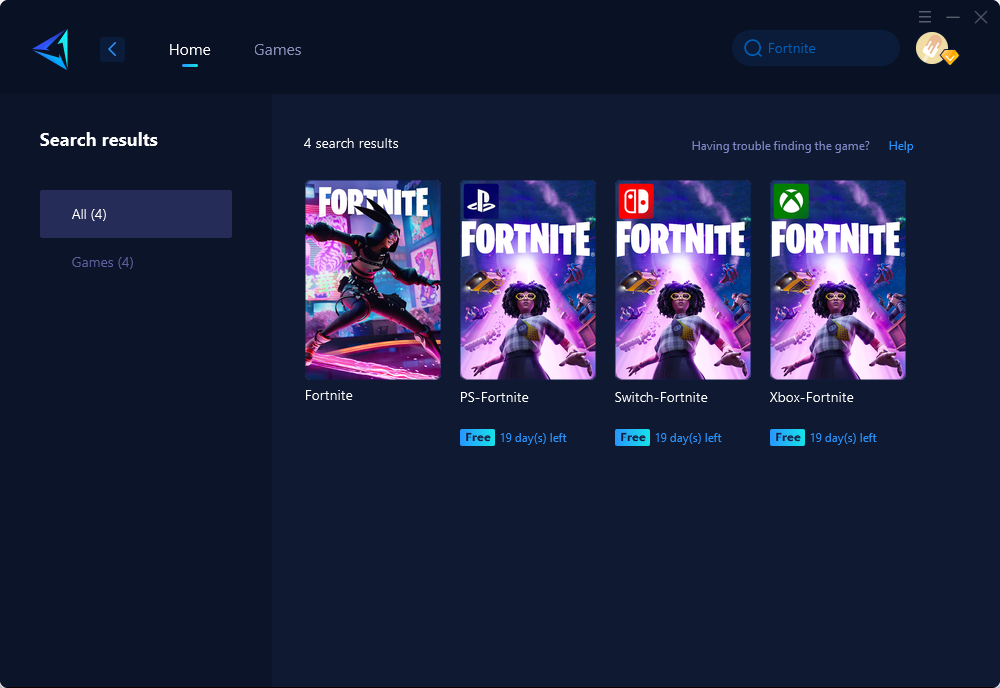 Step 3: Select Server and Node.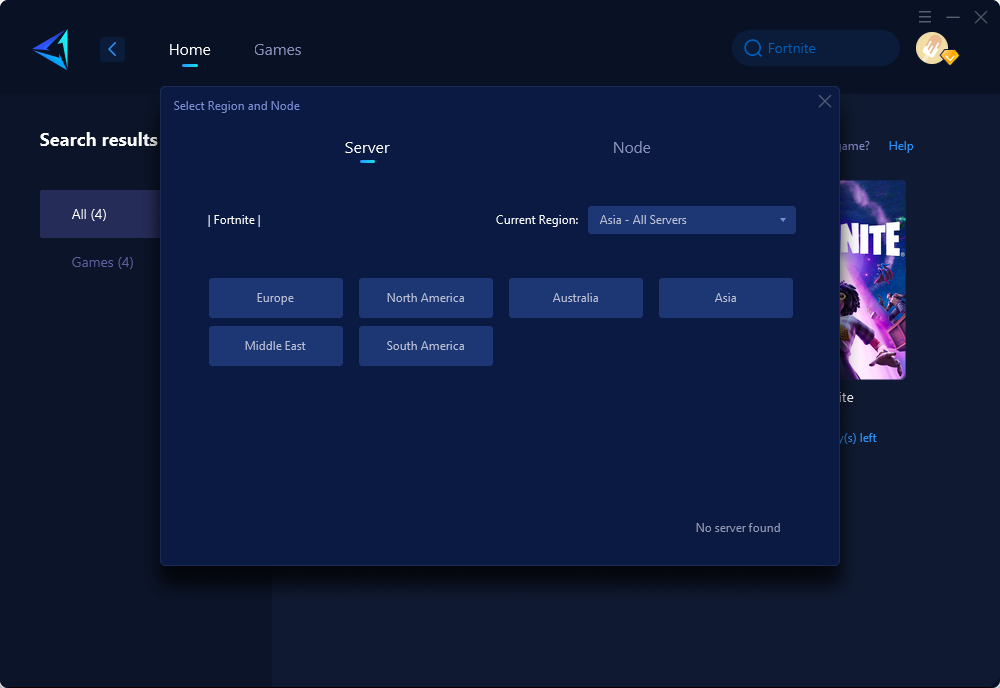 Step 4: Remember Click "Confirm" first, and then launch your game.
The above methods describe how to optimize network connections for Fortnite on consoles using the GearUP Booster on a PC. However, if you prefer not to use a PC, GearUP has also introduced a hardware product called HYPEREV. This device can be connected between your router and console, allowing you to optimize your game's network performance through a mobile app. It's incredibly user-friendly and convenient. You can now purchase this device on Amazon and AliExpress.
Conclusion
In conclusion, this article has provided detailed guidance on how to test network connections for Fortnite on consoles. Additionally, it introduced GearUP Booster as an intelligent solution for optimizing your gaming network efficiently. Don't let networking troubles hinder your gameplay experience; equip yourself with GearUP Booster today!