How to Solve PAYDAY 3 Nebula Data Error
2023-09-15
Starbreeze Studios and Deep Silver are releasing the highly anticipated sequel to the action-packed cooperative shooter game, PAYDAY 3. In this game, players engage in thrilling heists and execute elaborate criminal plans in a first-person shooter format.
The PAYDAY 3 Nebula Data Error indicates server overload, preventing players from accessing the game simultaneously. This issue can lead to frustrating experiences for players.
Method 1

Although the developers have not provided an official solution for the Nebula Data Error in PAYDAY 3, there are some recommended methods that players can try. One option is to re-link your account by following these steps:

Sign in with your Nebula account.

Click the 'Login' button.

Close the game and avoid linking your Steam account to it.

Launch the game and check if it works.

If needed, restart your system.
It's important to note that this method is a recommendation shared by players online and may not always be effective. If unsuccessful, you can try alternative solutions.
Method 2
Optimizing your network using GearUP Booster can be beneficial as server overload and congestion are common network issues affecting gameplay experience. GearUP Booster is a tool that eliminates network issues by deploying network nodes and selecting optimal routes globally. It can help reduce instances of Nebula Data Error in PAYDAY 3 and offers additional benefits such as reducing latency, minimizing packet loss, and more.
Advantages of GearUP Booster:

Effectively resolves PAYDAY 3 Nebula Data Error.

Employs powerful adaptive intelligent routing technology.

New users enjoy a free trial period of three days.

Flexible subscription payment options.

Supports thousands of games on all platforms.
For console players of PAYDAY 3, there is also a dedicated hardware product called HYPEREV - a game router type device that connects between your router and console via Ethernet cable. With its accompanying app control feature, you can easily accelerate any console game without requiring extensive networking knowledge.
Optimizing PAYDAY 3's network with GearUP Booster
To learn how to utilize GearUP PC Booster, follow these steps:

Step 1.Click the button below to download GearUP Booster.

Step 2.Search for Payday 3.
Step 3.Select your desired server and node.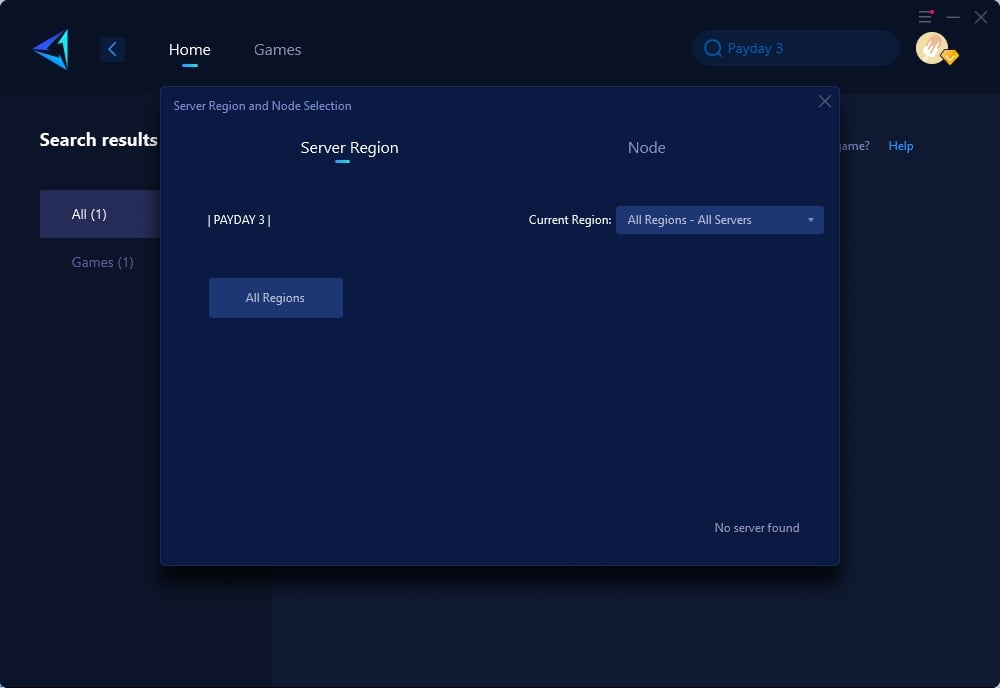 Step 4.Click "Confirm," and GearUP will optimize your network for you.
In conclusion, while encountering the Nebula Data Error in PAYDAY 3 can be frustrating due to server overload, there are potential solutions available such as re-linking accounts or utilizing network optimization tools like GearUP Booster or HYPEREV for consoles. These methods can help mitigate the issue and enhance gameplay experience for Payday fans worldwide. Additionally, staying updated with official announcements and patches from the developers can provide further insights into resolving the Nebula Data Error. They may release specific fixes or recommendations in future updates, so keeping an eye on their official channels is advisable.