How to Solve Party Animals Sound Stuttering?
2023-09-21
Party Animals is a multiplayer physics-based brawler/party game developed by Recreate Games and published by Source Technology. Released on September 20, 2023, this game offers voice functionality with the microphone feature enabled by default. However, some players have encountered sound stuttering issues that disrupt communication with other players. In this article, we aim to help address and resolve this problem.
Why Party Animals Sound stuttering
Sound stuttering in Party Animals can often be attributed to network issues, which can disrupt the smooth flow of voice communication during gameplay. When the network connection is unstable or congested, players may experience intermittent sound interruptions, delays, or distorted audio. This not only affects their ability to communicate and strategize with teammates but also hampers the overall immersive gaming experience.
Using GearUP Booster to Resolve Sound Stuttering
Network data transmission problems are often the underlying cause of voice stuttering. Many people overlook this aspect or are unsure how to address it properly. This is where GearUP Booster can help—a network optimization tool specifically designed for gaming. It bypasses congested networks to ensure stable connections by leveraging its global network nodes deployed in numerous countries and regions worldwide. The tool offers intelligent adaptive routing technology, requires minimal user configuration, and provides one-click acceleration. Here are its key advantages:

Effectively resolves Party Animals' network issues.

Exclusive adaptive intelligent routing technology leading the industry.

Free trial available for new users (three days).

Supports thousands of games across all gaming platforms.

User-friendly interface.
Step 1: Download and install GearUP Booster.

Step 2: Search for Party Animals.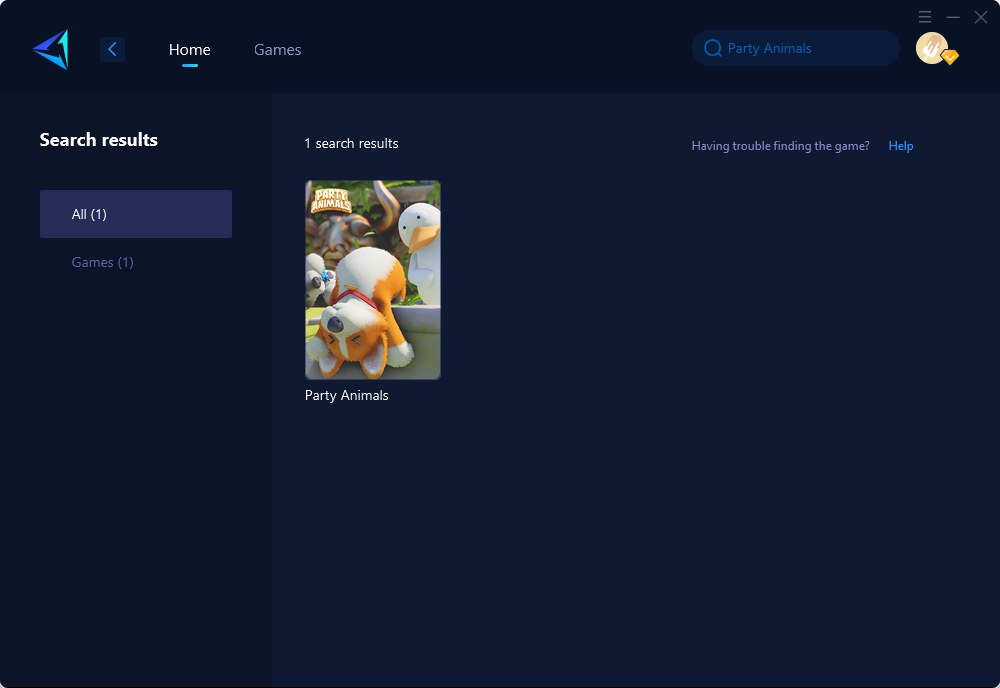 Step 3: Select the desired server and node.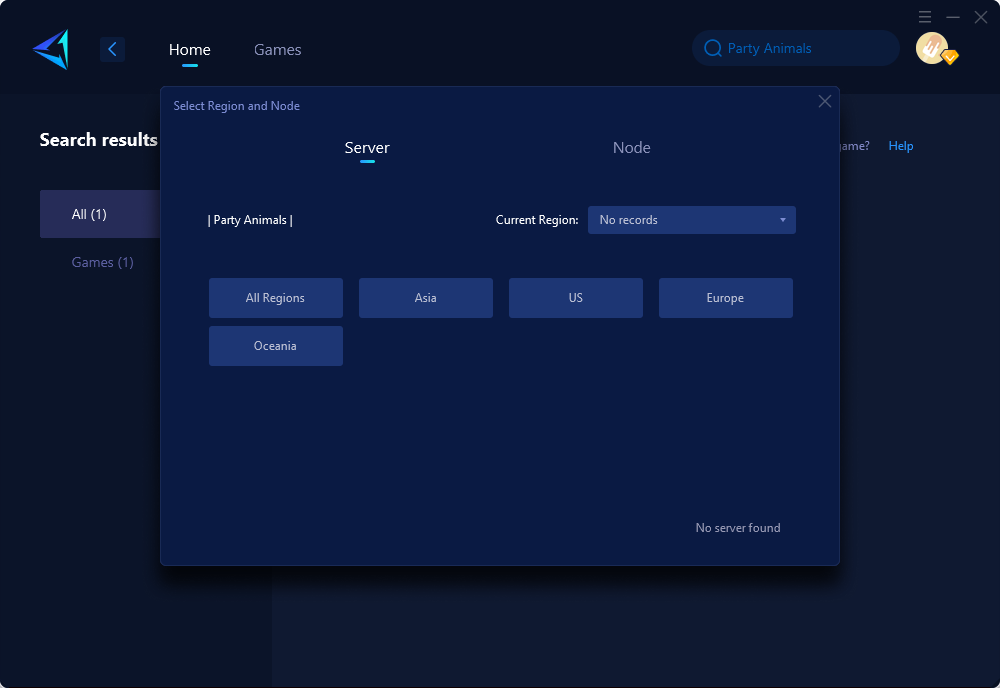 Step 4: Click confirm, and GearUP Booster will automatically boost.
For Xbox players who prefer not using the GearUP PC Booster's share mode (as it requires simultaneous computer usage), an alternative option is HYPEREV—an easy-to-use game router hardware connected via Ethernet between the router and console. You can boost your gaming experience effortlessly through the accompanying app. HYPEREV effectively improves NAT performance on your console regardless of the platform.
HYPEREV is available for purchase on Amazon or AliExpress.
Other Methods to Solve Sound Stuttering
Here are some additional methods to address Party Animals sound stuttering; however, note that certain methods require advanced networking knowledge and may lead to irreversible errors—proceed with caution:

Check the Audio Output Device: Ensure correct sound configuration settings in the Control Panel and select the appropriate audio device.

Verify and Repair Game Files: Use the game launcher's option to verify and repair corrupted or missing game files.

Update Audio Drivers: Update outdated audio drivers on Windows computers reported by multiple affected players.
Conclusion
Party Animals' sound stuttering issue can significantly impact gameplay enjoyment and communication between players during interactive sessions. By considering networking solutions like GearUP Booster or hardware options such as HYPEREV along with other troubleshooting methods mentioned above, players can effectively overcome sound stuttering problems in Party Animals for an enhanced gaming experience overall.