How to Solve It Takes Two Lost Connection
2023-10-07
'It Takes Two' is an annual game that has been loved by players since its release. However, even years after its launch, some players still encounter connection issues, which can be fatal for a cooperative game. That's why we have written this article—to help you solve this problem.
According to reports, the disconnections in 'It Takes Two' may be caused by server downtime, internet connection issues, outdated game versions, conflicts with antivirus software, missing game files, VPN-related problems, and other potential reasons.
Fix It Takes Two Network with GearUP
If you are experiencing frequent disconnects while playing 'It Takes Two,' it is most likely due to network connection issues. These problems can be complex and difficult to identify and resolve. However, there is a solution: try using GearUP Booster—a software dedicated to optimizing your game's network performance. It simplifies the complexities by allowing you to select servers and nodes while handling the optimization process for you. This intelligent tool has received positive reviews from many players and allows you to focus on the game rather than spending time on complicated configurations. Furthermore:

It reduces online latency in 'It Takes Two.'

It utilizes industry-leading intelligent technology.

You can experience its effects with a free 3-day trial.

It supports all platforms and thousands of games.

Its global network nodes provide significant performance improvements.

It is user-friendly and doesn't require expert network knowledge.
Step 1: Click the button to download GearUP Booster.

Step 2: Search for It Takes Two.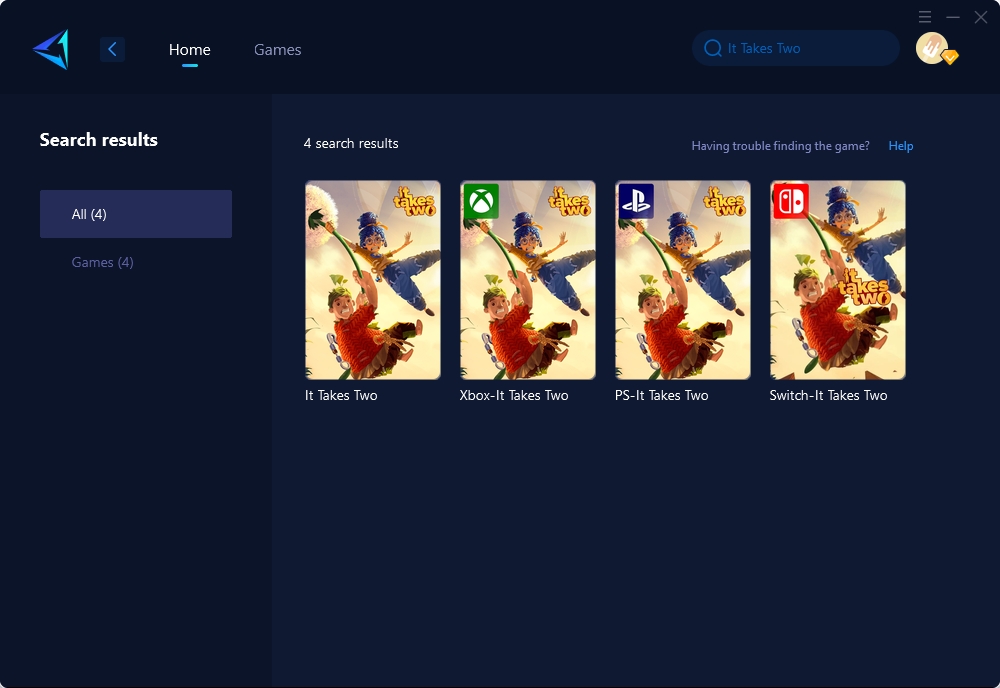 Step 3: Select a server and node.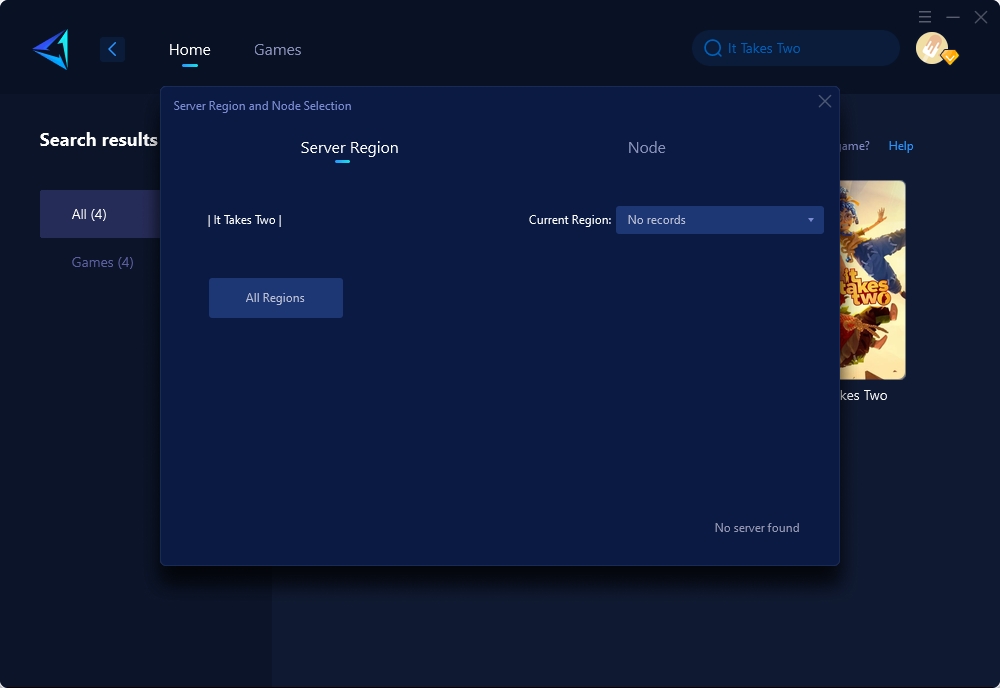 Step 4: Boost with a single click and enjoy optimal network conditions.
If you prefer not to use PC acceleration, consider trying GearUP's hardware product—HYPEREV. This compact and portable device acts as a game router and can be easily connected between your console and router using an Ethernet cable. It offers one-click boosts through a mobile app and includes Wi-Fi functionality for signal extension.
Other Ways for Connection Loss Issue
Here are some alternative methods to address connection loss in 'It Takes Two,' although they may not guarantee effectiveness or have complex operations—proceed with caution:

Run the game and Steam as an administrator.

Scan and repair the game files.

Update the network driver.

Turn off Windows Firewall.

Contact EA Help.
In conclusion, connectivity issues in 'It Takes Two' can significantly hinder gameplay experiences. To effectively address this problem, consider using GearUP Booster or HYPEREV hardware device from GearUP for optimal network performance improvements. Additionally, there are alternative methods such as running programs as administrators or contacting EA Help that may assist in resolving disconnect problems. Remember to choose the solution that best suits your needs while considering their potential complexities and effectiveness.