How to Play EA FC 24 Early Access
2023-07-14
Are you eagerly anticipating the official release of EA SPORTS FC? EA's early access program, known as EA Play, allows you to get a taste of the game before it's available to the general public. Our comprehensive guide will provide you with all the necessary information to experience this football simulation title before its release. Dedicated fans of EA SPORTS FC are buzzing with excitement for this annual football refresh.
Unlike previous years, the game will be released under the rebranded title of EA SPORTS FC, as EA's licensing agreement with FIFA has expired.The great news is that you don't have to wait for the official release date to start scoring goals in the latest installment of the football simulation game. The EA Play trial provides an amazing opportunity to get a sneak peek into EA Sports FC, allowing you to get ahead of your competitors in the game.
How to play EA FC24 Early Access & Download Trial
To play EA Sports FC early access, you need to follow these steps:
Visit the official EA Play website and click on the "Join Now" button. You can access the website by following this link.

Choose your preferred platform from the options available: PlayStation, Xbox, Steam, or the EA app.

Select the type of subscription that suits you, depending on your platform.
Please note that EA Play is a subscription-based service that grants you early access to EA games before their official release. It is compatible with PlayStation 4, PlayStation 5, Xbox One, Xbox Series X/S, and PC through Origin and Steam.To download the EA Sports FC trial, you first need to locate the EA Play Hub in your console's store. Download and install the EA Play Hub, and you will find EA Sports FC available for download under the "game trials" section once it becomes available. Keep in mind that the trial version of EA Sports FC usually has a time limit, typically around 10 hours, so use your time wisely!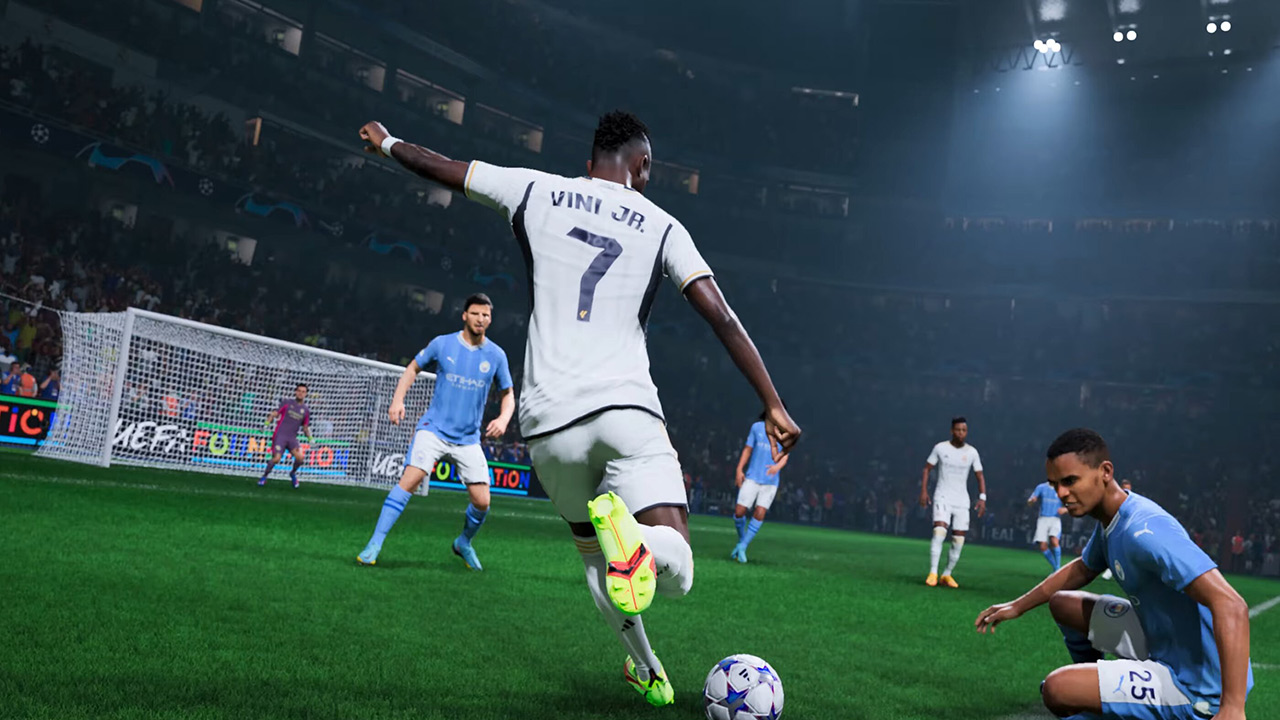 Play EA SPORTS FC 24 with Other Players
To ensure smooth gameplay with other players in EA SPORTS FC 24, a strong network connectivity across different platforms is essential. However, it's common to experience delays and packet loss during crossplay, negatively impacting the gaming experience, particularly in a game like FC 24 where low ping values are crucial. To optimize the cross-platform and global online gaming experience, it is advisable to consider using GearUP Booster. This software solution offers several notable features:
Boost connections through a network of global server nodes.

Enjoy a 3-day free trial for all new users.

Access exclusive boosting routes for improved performance.

Benefit from a user-friendly interface for easy usage.

Affordable pricing with exceptional utility.
By leveraging GearUP Booster, you can enhance your network performance and enjoy a smoother gaming experience while playing with other players in EA SPORTS FC 24.
If you're going to play on the console version, you can also consider purchasing our hardware product - HYPEREV. It's a simple-to-use tool that accelerates all console games with just a quick connection.
How to Maximize your EA Play trial with effective time management
To make the most out of your limited EA Sports FC trial during EA Play early access, time management is key. Many players take advantage of this opportunity to get ahead of other players and accumulate a large amount of in-game currency. Since Ultimate Team is still available in EA Sports FC, it's important to keep this in mind and more.
One tip is to utilize the companion app alongside your game. This doesn't require any additional time and allows you to track transfer listings in Ultimate Team. This way, you can multitask and maximize your experience during the trial period.
Another suggestion is to prioritize completing Squad Building Challenges (SBCs). These challenges can reward you with valuable items and coins, helping you build a strong team for when the game fully launches.
Remember, the EA Play trial is a limited opportunity, so make the most of it by managing your time effectively and utilizing the available features to your advantage.If you're familiar with EA Sports FC, you're probably well-acquainted with the concept of squad building challenges. Take the opportunity to complete them quickly in order to earn early coins and potentially get valuable players to either invest in or sell right away.
When playing the early access trial, it's important to manage your time effectively. The trial usually has a limit of around 10 hours, so plan your playtime wisely. If you enjoy the Ultimate Team mode, focus on that for the entire 10 hours. If you prefer offline modes, such as Career Mode, prioritize those and explore other content available in the game.
EA Sports FC promises to be an exciting advancement for EA and their approach to simulated football. For the latest news and content, be sure to check out our other articles.
In summary, EA Sports FC offers an early access program called EA Play that allows players to try out the football simulation game ahead of its official release. By becoming an official EA Play subscriber, players can gain access to the game a few days earlier on various platforms such as PlayStation, Xbox, and PC.