How to Log Out of Fortnite?
2023-11-03
Fortnite, one of the most popular games worldwide, is about to enter its fifth chapter. It allows users to log in with different platforms, but what if you want to log out or switch accounts? In this article, we will explain the specific methods.
How to Log Out Fortnite Account on Xbox or PS4/PS5
To log out of your Fortnite account on Xbox or PS4/PS5:

Use the built-in browser on your Xbox or PS4/PS5 to visit the official Epic Games website.

Select "Sign In" in the top right corner and choose either Xbox Live or PlayStation Network.

After verification, access your Epic Games account.

Once logged in, click on your username in the top right corner and select "Account."

In the account options page, locate the "Connections" section.

Choose "Accounts," where you'll see all accounts linked to your Epic account. Select the account you wish to log out from and choose "Disconnect."
How to Log Out of Fortnite on PC/MAC
To log out of Fortnite on PC/MAC:

Open the Epic Games Launcher.

At the bottom of the page, click on "Account."

Select "Logout" to sign out of your account.
How to Switch Fortnite Account?
After logging out, switching Fortnite accounts is simple: Just restart the game and log in with a different account.
Note: To switch accounts on Xbox or PS4/PS5, you need to switch your respective console accounts before logging into the game.
Fix Fortnite Network Issues with GearUP Booster
Fortnite is a highly demanding online battle royale game with a large number of players at any given time. Some players may experience latency issues, packet loss, or long queue times. GearUP Booster is a user-friendly network optimization tool designed to enhance your gaming experience effortlessly.
GearUP Booster has global network nodes strategically deployed worldwide and uses intelligent algorithms to analyze server matching and find optimal connection paths while minimizing latency and reducing packet loss. It doesn't require any technical expertise—both beginners and experienced users can enjoy its immersive benefits.
Key Benefits of GearUP Booster:

Features industry-leading technology

Offers a 3-day free trial with subscription-based pricing

Supports thousands of games beyond Fortnite

Provides professional customer support

Effectively optimizes Fortnite's network performance
Step 1: Download GearUP Booster

Step 2: Search for Fortnite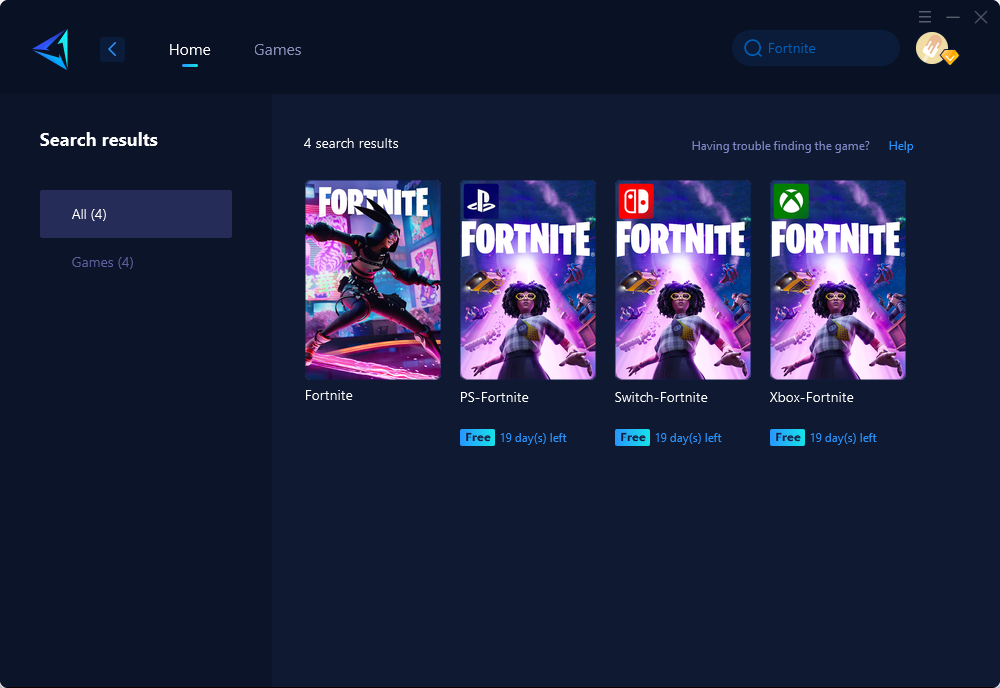 Step 3: Choose the desired server and node for optimizing your network connection.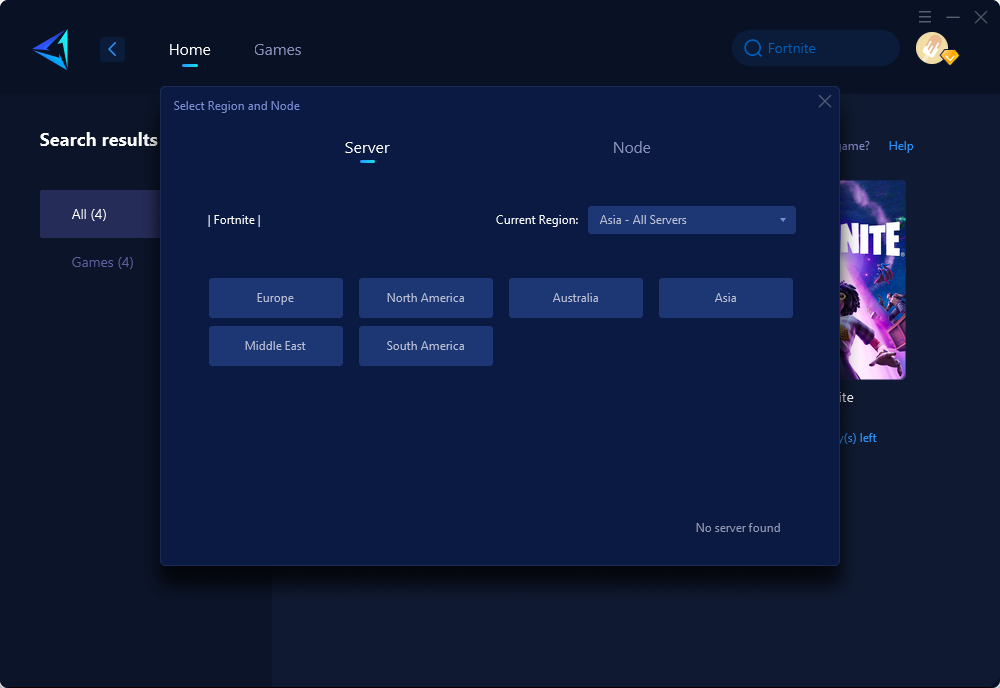 Step 4: Remember Click "Confirm" first, and then launch your game.
In summary, this article discussed how to log out of a Fortnite account and provided instructions for doing so on Xbox, PS4/PS5, and PC/MAC. It also explained the process of switching Fortnite accounts. Additionally, it introduced GearUP Booster as a tool to optimize Fortnite's network connection, highlighting its advantages and benefits. Whether you need to log out, switch accounts, or improve your gaming experience, this article provided helpful guidance for Fortnite players.