How to Fix the CS2 Error Code 0x0000045a
2023-09-29
CS2 is one of the most popular games since its launch, attracting millions of players to join the action. However, some players have encountered a problem that prevents them from enjoying the game: the error code 0x0000045a. If you are one of them, don't worry, this article will help you find and fix the problem.
What is the Error Code 0x0000045a and Why Does It Happen?
The error code 0x0000045a usually shows up with the message "Unable to load 'engine2'. A dynamic link library (DLL) initialization routine failed." This means that the game cannot load a vital component due to some compatibility issues between the game and certain older CPUs or operating systems.
There are many possible reasons why you might face the CS2 error code 0x0000045a, such as faulty installations, missing game files, file conflicts, and so on. However, the main causes are the following:

Unsupported CPUs: CS2 does not support certain older CPUs, especially the Athlon and Phenom series. These CPUs lack some features that the game requires, which can result in the error.

Outdated Operating Systems: CS2 needs modern operating systems for optimal performance. In particular, the game may not support Windows 7 and might require Windows 10 or higher.
How to Fix the CS2 Error Code 0x0000045a?
There are several methods that you can try to fix the CS2 error code 0x0000045a. Here are some of them:
Method 1. Verify Game Files Integrity: This method can help you check and repair any missing or corrupted game files that might cause the error. To do this, follow these steps:

Open your Steam client and navigate to the "Library" tab.

Right-click on "Counter-Strike 2" and select "Properties."

Go to the "Local Files" tab and click on "Verify Integrity of Game Files."

Wait for Steam to scan and replace any faulty files.
Method 2. Upgrade Your CPU and OS: If you're using an Athlon or Phenom CPU, you might need to upgrade to a more modern CPU like Intel Core i5 or AMD Ryzen 5. These CPUs have better compatibility with CS2 and can improve your gaming experience. Similarly, you might need to upgrade your operating system to Windows 10 or at least Windows 8.1 for better performance.
Method 3. Use Compatibility Mode (For Windows Users): If you cannot upgrade your OS, you can try running CS2 in compatibility mode. This mode can make the game run as if it was on an older Windows version. To do this, follow these steps:

Right-click on the game's executable file, select "Properties," navigate to the "Compatibility" tab, and choose an older Windows version.

Click on "Apply" and then "OK."

Run the game and see if the error is gone.
Method 4. Rollback your GPU: If you are using either beta or the latest versions of the graphics drivers, they might be buggy and cause problems with CS2. You can try uninstalling the GPU driver and then installing a more stable one from your manufacturer. Alternatively, you can use the Windows Update tool to install a recommended version of the GPU driver.
Some of these methods may require professional knowledge, so please proceed with caution and under expert guidance.
How to Optimize Your CS2 Network with GearUP Booster?
CS2 is a competitive game that demands high network quality. However, every player may encounter network issues at different times, but they may not know how to solve them due to lack of technical knowledge. That's why you can try GearUP Booster, a smart software that specializes in optimizing your gaming network.
It can adjust your connection path according to your selected server and your network environment, by using global network nodes and routes to avoid network congestion, reduce latency, minimize packet loss, and more importantly, this does not require any complex operations, every player can adjust their network with one click automatically, which is highly praised by users. Not only that, GearUP also has many advantages:

Free trial for 3 days, subscription-based payment.

Supports thousands of games and all gaming platforms.

Exclusive adaptive intelligent routing technology.

No need for technical knowledge, suitable for every player.

Development team with years of gaming boost experience.
Step 1.Click the button below to download GearUP Booster.

Step 2.Search for CS:GO or CS2 to locate the game. Please note that CS2 is an upgraded version of CS:GO, so both games utilize the same acceleration options.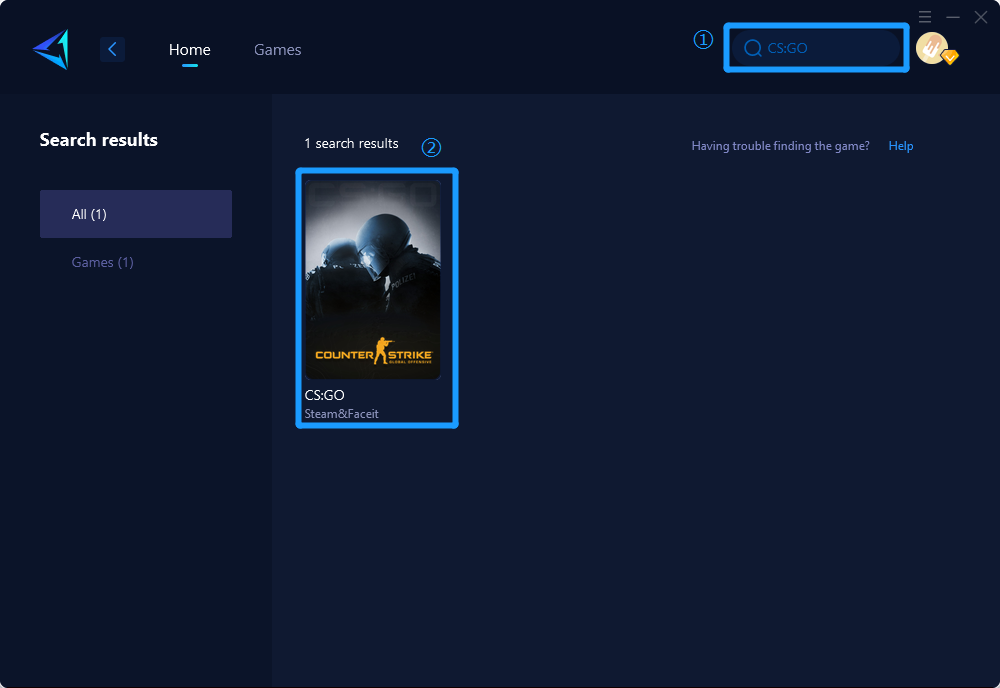 Step 3.Select your desired server and node.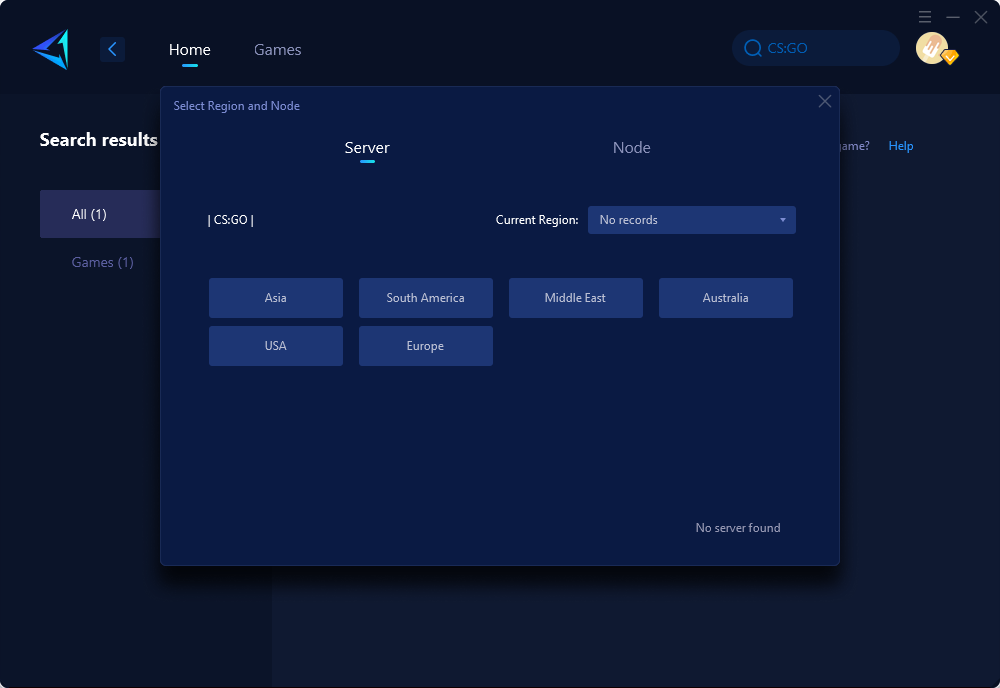 Step 4.Click "Confirm," and GearUP will optimize your network for you.
Conclusion
In this article, we have explained what is the CS2 error code 0x0000045a, why does it happen, and how to fix it. We have also introduced GearUP Booster, a powerful tool that can optimize your CS2 network. We hope this article has been helpful for you and that you can enjoy CS2 without any problems. Thank you for reading.