How to Fix No Man's Sky Controller Not Working
2023-10-11
While playing No Man's Sky, gamers may encounter a problem where the controller stops working. This issue can occur due to reasons such as the PC not recognizing the controller after a game update, registering wrong inputs or not recognizing any button. It may also result from incompatibility between PC and game controller settings or errors in the game input layout.
5 Ways to Fix No Man's Sky Controller Not Working
1. Reconnect your controller
A possible solution for the issue of the No Man's Sky controller not functioning properly is to reconnect the controller. By doing so, your PC will be prompted to detect the controller and acknowledge its inputs. Here are the steps to follow:

Close No Man's Sky and exit the Steam launcher.
Turn off the controller and disconnect it from your PC.
Turn on the controller and reconnect it to your PC.
Test the controller to verify if it is now working as expected.
2. Update your Controller Driver
You may need to update your controller driver if it is outdated or faulty. By doing so, you should be able to resolve your issue. There are two ways to update your driver: manually or automatically.
For manual update, follow these steps:

Press Win + X and open Device Manager.
Locate the driver under IDE ATA/ATAPI Controllers or Other Devices.
Right-click on the driver and select the "Update Driver" option.
Choose either "Search automatically for drivers" or "Browse my computer for drivers" if you have one installed previously.
3. Set controller input to default
If your PC is not recognizing the correct inputs from your controller and it is not working during gameplay, you can try setting the controller input to default. This will reset the system and ensure that your PC recognizes the inputs. Here's how you can do it:

Launch No Man's Sky and go to the "Controller Layout" option.
A window will appear showing the current layout.
From the "Recommended" section, select the "Official Configuration for No Man's Sky" for your controller.
Click on "APPLY LAYOUT" to set the controller input to default.
Exit the layout and relaunch No Man's Sky to check if the controller is now working.

Alternatively, some users have resolved controller issues by unchecking the controller in the Steam controller settings. Here's how you can try this method:

Launch the Steam client on your PC.
Click on "Steam" in the top-left corner and select "Settings".
Navigate to the "Controller" section and choose "Controller General Settings".
You will see a list of controller configuration support. Uncheck all the options.
Click on "OK" to save the changes.
Restart the Steam client and launch No Man's Sky to see if the controller is now working.
4. Disable Steam Input
To resolve the issue of the controller not working in No Man's Sky, you can try disabling the Steam input. This will address any compatibility problems and ensure that your controller functions correctly on your PC. Here's how to do it:

Open the Steam client on your desktop and go to the Library tab.
Locate the No Man's Sky game, right-click on it, and select Properties.
In the left-hand pane, click on "Controller" and choose the "Use default settings" menu.
From the drop-down menu, select "Disable Steam Input".
Relaunch No Man's Sky and test whether the controller is now working.
If the controller still doesn't work, repeat the above steps but this time select "Enable Steam Input".
Launch the game again to see if the controller functions properly.
​
This should help you resolve any issues with the controller not working in No Man's Sky.
5. Unplug all other external peripherals
If you have multiple peripherals connected to your PC, such as a mouse and keyboard, it can cause difficulties in detecting your gaming controller. To avoid this issue, it is recommended to disconnect all external peripherals, including USB drives, before connecting your controller.
Fix No Man's Sky Network Errors with GearUP
This exact problem with No Man's Sky can be overcome using GearUP Booster, an efficient game optimizer service. The service significantly aids in decreasing latency and stabilizing the network connection, making the gameplay smoother and more enjoyable.
GearUP Booster not only supports No Man's Sky but is compatible with over a thousand other games across all gaming platforms. This game speed up tool uses exclusive Adaptive Intelligent Routing technology to reduce packet loss and keep the game running smoothly, irrespective of the amount of data being processed. And if you're not sure about committing to the service right away, GearUP Booster offers a free three-day trial for new users to test out its game-boosting capabilities.
Step 1: Click the button below to download GearUP Booster.

Step 2: Search for No Man's Sky.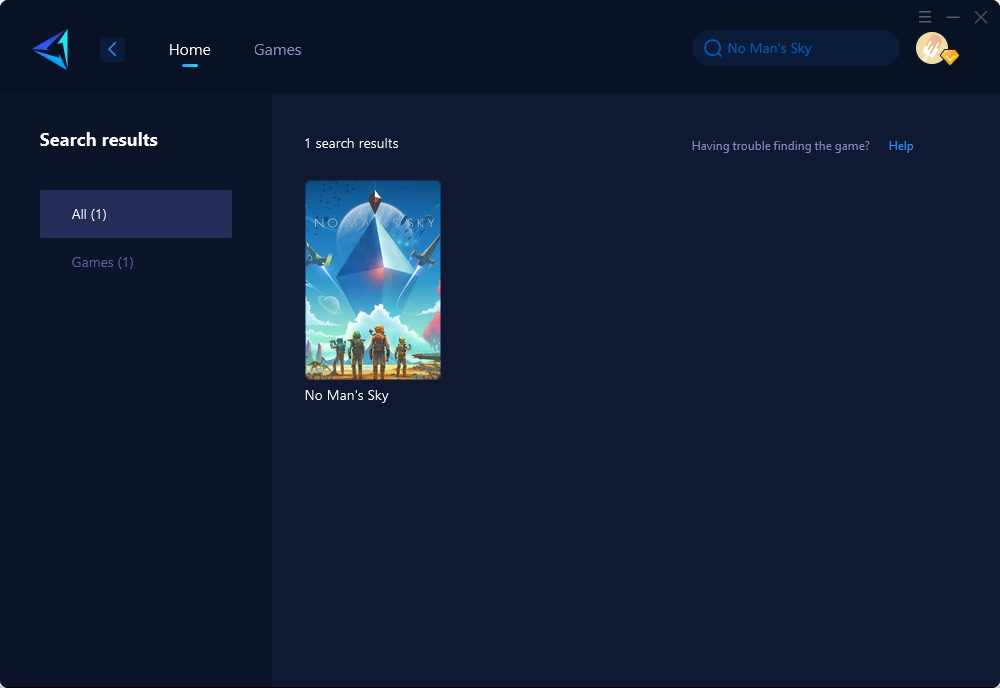 Step 3: Select the server and node.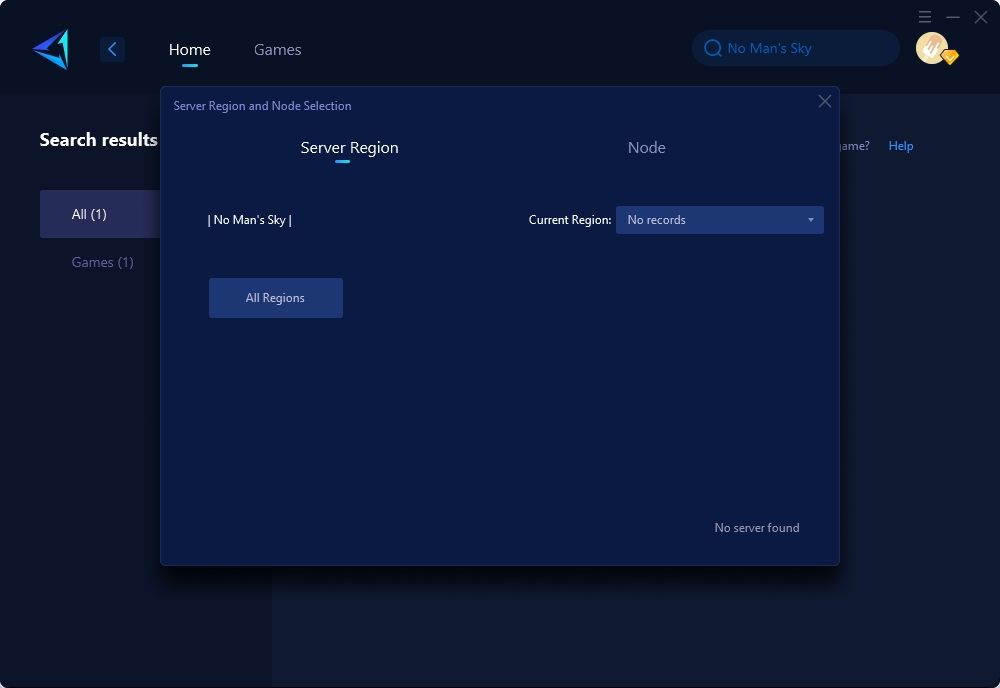 Step4. Click confirm, and GearUP will automatically optimize your network.
Conclusion
In conclusion, this article provides a comprehensive solution guide for gamers encountering controller issues in No Man's Sky, a procedurally generated science fiction-themed game. From reconnecting your controller, updating controller drivers, to setting the controller input to default, disabling Steam Input, and unplugging all external peripherals, various methods are discussed in detail. An efficient solution featured is the use of GearUP Booster, a game optimizer service that enhances network settings, reduces latency, and stabilizes the network connection. Favoured for its easy-to-use interface and adaptive intelligent routing technology, GearUP Booster is proven to significantly boost No Man's Sky gameplay experience and is compatible with over a thousand other games.