How to Fix MW3 Not Launching\Launching Failed?
2023-10-29
A new first-person shooter video game named Call of Duty: Modern Warfare III is being developed by Sledgehammer Games and Activision. It is the sequel to Modern Warfare II, which was released in 2022, and the twentieth installment in the Call of Duty series. It will follow the events from the previous game in the Modern Warfare reboot. Some players have encountered issues with launching the game, but don't worry, this article will help you find the solutions and steps.
Why is Call of Duty: MW3 not launching?
In Call of Duty: MW3 2023, players may face issues with the game not launching. This can predominantly be due to outdated drivers, services, or system processes, however there may also be other reasons contributing to the problem.
Improve Call of Duty: MW3 2023 Gaming Experience with GearUP Booster
In light of these challenges, GearUP Booster comes as an effective solution designed specifically for gamers aiming to have a seamless gaming experience. GearUP Booster is a game optimizer service that can significantly help in resolving the Call of Duty: MW3 2023's launching problem. By reducing latency, preventing packet loss, and stabilizing the network connection, GearUP drastically enhances the game's responsiveness and load time, ensuring you don't miss a moment of the action.
What sets GearUP Booster apart is its ability to optimize your network settings and prioritize bandwidth for smooth and fast downloads. This means you can be back on Call of Duty: MW3 2023 and other supported games in no time at all. The program supports over a thousand games and is compatible with all gaming platforms, making it a versatile tool for all your gaming needs. Moreover, its user-friendly interface makes it extremely easy to use.
Step 1: Download and install GearUP Booster.

Step 2: Search for COD20.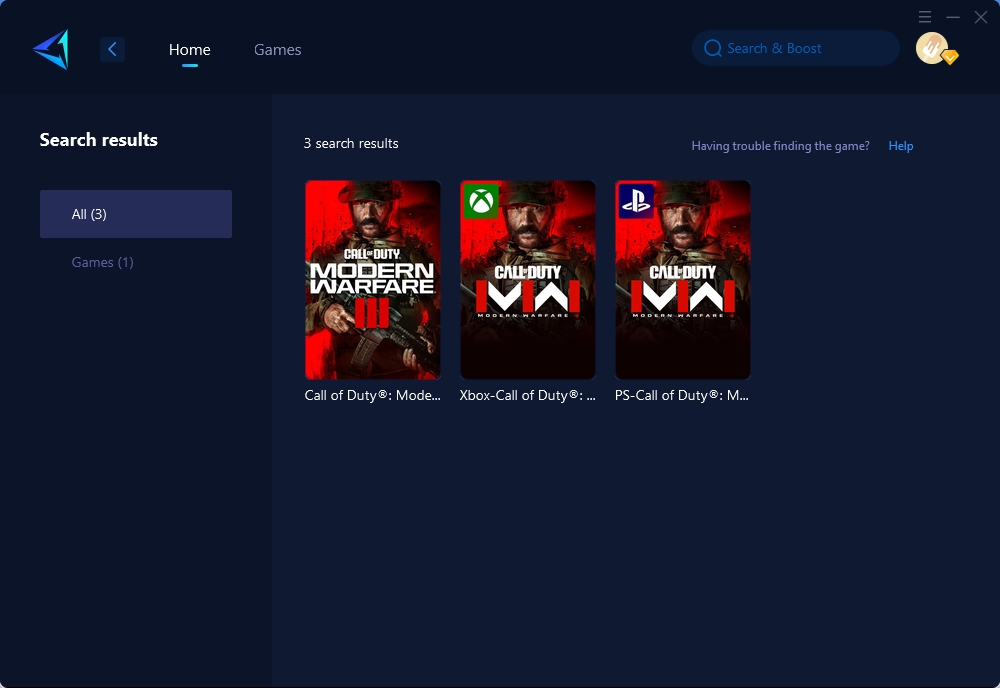 Step 3: Select the desired server and node.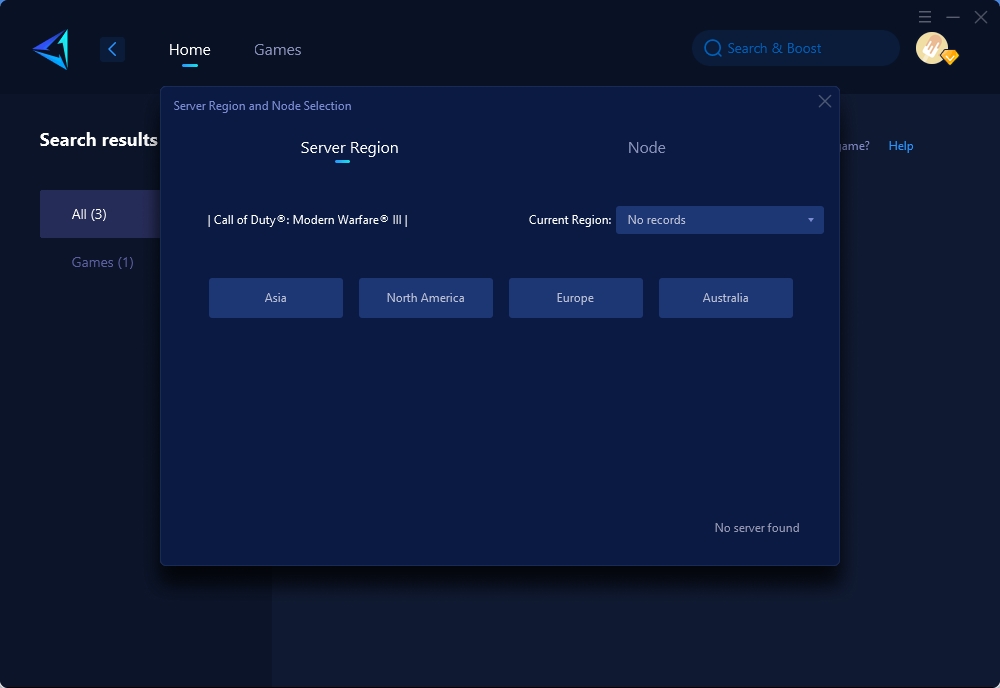 Step 4: Click confirm first, and then launch the game.
Its Adaptive Intelligent Routing technology exclusively reduces packet loss, which often goes unnoticed but detrimentally affects the gaming experience. Plus, GearUP Booster offers a free three-day trial, giving users ample time to explore and experience the difference it can make with their games. So, gear up for an optimized gaming experience with GearUP Booster!
Other Methods
Driver Updates: Outdated drivers can be the problem. Visit the website of your graphics card manufacturer, such as Nvidia, and update the graphics driver. You can also update drivers from the Device Manager.


Disable Overlays: Overlays can be intrusive. Turn off in-game overlays in settings of platforms like Steam, Discord, and Nvidia. It can make a difference.


Turn Off Windows Game Mode: While it sounds good, game mode can sometimes have negative effects. Open Windows settings, go to "Gaming," and switch off the game mode.


Close Background Applications: Every bit of CPU power counts. Open Task Manager (Ctrl+Shift+Esc) and close unnecessary background applications that are not essential.


Clean Boot: This helps identify conflicts caused by other programs. Start the PC in a clean boot state, which disables third-party applications that might interfere with the game.


Check Graphics Application Settings: Ensure that your GPU settings are optimized for the game. Double-check the GPU settings in the control panel of your graphics card.


Reinstall: Sometimes starting fresh can solve the problem. Uninstall the game, restart your computer, and then reinstall it.
Conclusion
This article discusses the challenges players may encounter when playing Call of Duty: Modern Warfare III 2023, particularly the issue of the game not launching, mainly experienced in the beta version. The problems can be due to outdated drivers, services, or system processes among other factors. However, GearUP Booster is introduced as an effective solution, designed to significantly resolve these issues. GearUP Booster optimizes network settings, reduces latency, and prevents packet loss to enhance game responsiveness and load time. The use of GearUP Booster, as well as other software fixes, can greatly improve your gaming experience in Call of Duty: Modern Warfare III 2023.