How to Fix Mortal Kombat 1 Crashing
2023-10-14
Mortal Kombat 1 (MK1) often crashes due to non-compliance with the minimum system requirements. Besides, various other reasons like internal errors and compatibility issues also contribute to MK1's frequent crashes on PC.
2 Fixes For Mortal Kombat 1 Crashing
Update the Visual C++ library

The crashing issue in Mortal Kombat 1 may be caused by an outdated or faulty Visual C++ library. To resolve this, there are two options for updating the library.

First, you can simply use the installer to update the Visual C++ library. However, if this doesn't work, I recommend uninstalling it and then reinstalling it again. This method ensures a correct installation of the library.

To update the Visual C++ library, please follow these steps:

Visit the Microsoft Visual C++ Redistributable page.
Download the installer that matches the architecture of your PC.
Install the Visual C++ library on your PC.
Restart Windows to apply the changes.

After completing these steps, launch Mortal Kombat 1 and check if the crashing issue has been resolved.
Enable high-performance mode

To fix crashing issues on high-end games like MK1, enabling high-performance mode can be a helpful method. Here are the steps to do it:

Press Win + I on the keyboard to open Windows Settings .
Navigate to System and click on Power .
Set the Power mode to Best performance .
Go to Display from the System tab .
Click on Graphics .
Select Mortal Kombat 1 and click on Options .
Tick the High Performance option and click on Save .
Relaunch the game.
Solve Frequent Crashes in Mortal Kombat 1 with GearUP Booster
When faced with the issue of Mortal Kombat 1 frequently crashing, one of the solution lies right at your fingertips - introducing GearUP Booster. GearUP Booster is a gaming optimizer designed specifically to elevate your gaming experience. This powerful tool optimizes your network settings, reducing latency, preventing packet loss, and stabilizing your network connection. But it doesn't stop there; GearUP Booster also prioritizes your bandwidth for faster and smoother downloads, ensuring that you can spend less time waiting and more time gaming.
This game optimizer supports over a thousand games including Mortal Kombat 1. GearUP Booster provides an easy and user-friendly interface, making it a breeze to use for users of all levels. Moreover, GearUP Booster is compatible across all gaming platforms, making it an all-in-one solution for all your gaming needs. Its cutting-edge Adaptive Intelligent Routing technology adds the icing on the cake by significantly reducing packet loss, thus ensuring a smooth, uninterrupted gaming experience.
Step 1: Click the button to download GearUP Booster.

Step 2: Search for Mortal Kombat 1.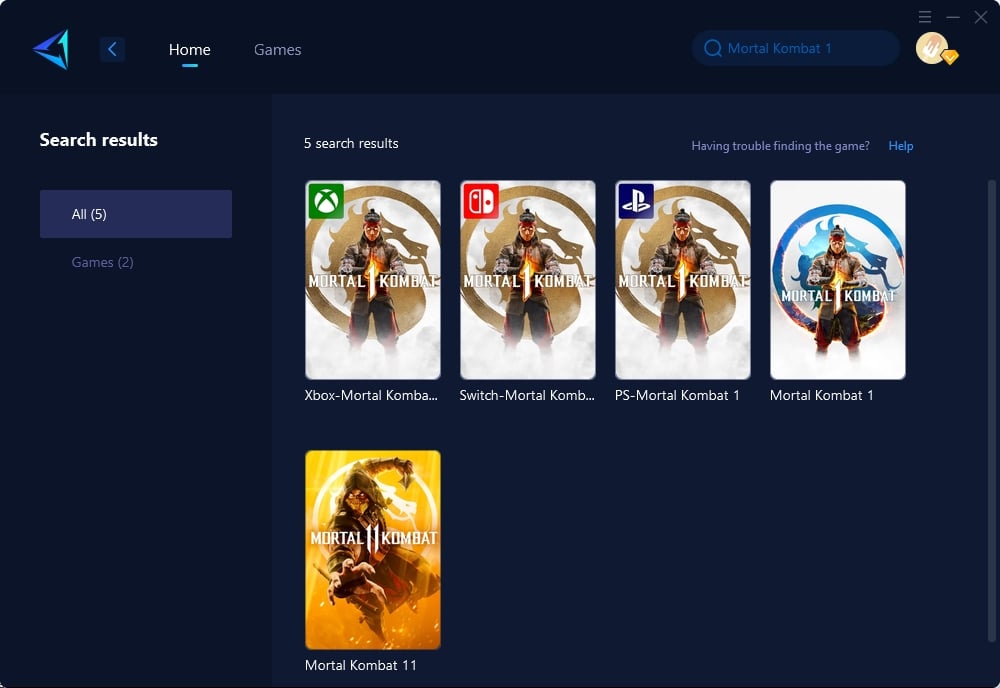 Step 3: Select a server and node.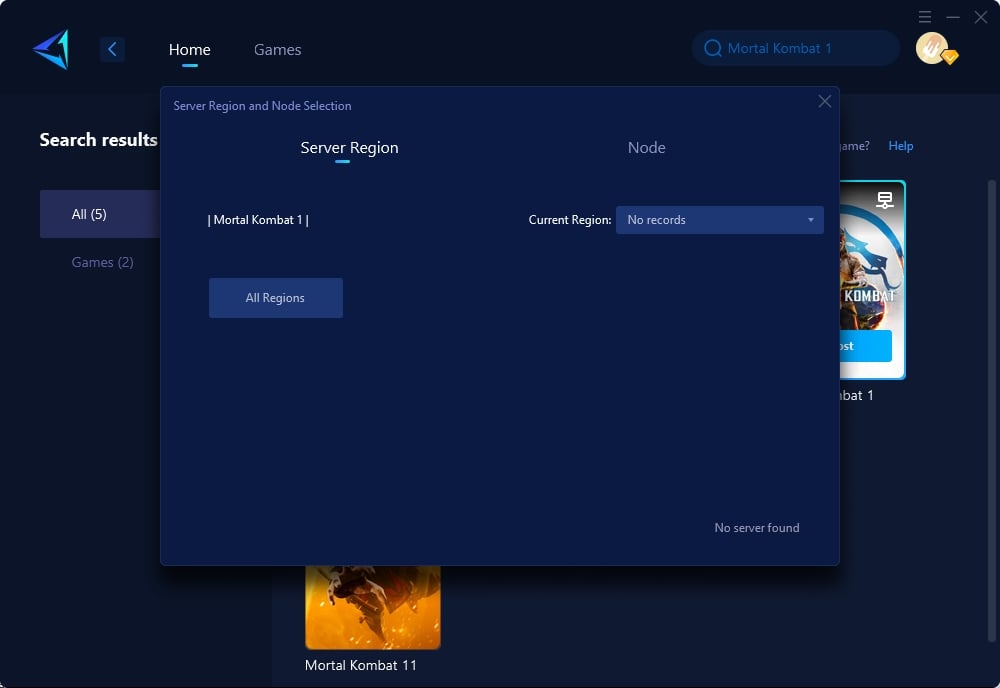 Step 4: Boost with a single click and then launch your game.
With GearUP Booster's assistance, the frequent crashes in Mortal Kombat 1 will become a thing of the past, leaving you to enjoy your gaming sessions without any hiccups. Try the free three-day trial and experience the positive transformation GearUP Booster can bring!
Conclusion
This article discusses the challenges of playing Mortal Kombat 1 due to the frequent game crashes. The problem may arise from non-compliance with the minimum system requirements, internal errors or compatibility issues. To solve this, the article recommends using GearUP Booster, which optimizes network settings to prevent crashes. The article also suggests alternative methods such as updating the Visual C++ library and enabling high-performance mode on your device.