How to Fix Honkai Star Rail Stuck on Loading Screen
2023-10-09
Honkai: Star Rail is a popular mobile game which some players have reported getting stuck on the loading screen. This issue can be quite frustrating, and can be triggered by various factors. The exact reason is not known, and it varies from player to player.
Solving Honkai: Star Rail Loading Screen Issues with GearUP Booster
To resolve the issue of Honkai: Star Rail getting stuck on the loading screen, players can use GearUP Booster. The powerful game optimizer offers a solution to this problem by reducing latency and preventing packet loss, providing players a stable network connection for smoother gameplay.
Enjoy playing your favorite game without frustrating lags, thanks to GearUP Booster's state of the art Adaptive Intelligent Routing technology. It optimizes your network settings and prioritizes bandwidth for your game, effectively reducing game stuttering and ensuring fast downloads.
GearUP Booster supports over a thousand games and is compatible with all gaming platforms, making it a versatile tool for all gamers. Its user-interface is easy to understand, ensuring you get the most out of its features without any hassle. Plus, GearUP Booster offers a free three-day trial, allowing new users to experience the advantages it has to offer firsthand.
Step1. Click the button below to download GearUP Booster.


Step2. Search for Honkai: Star Rail.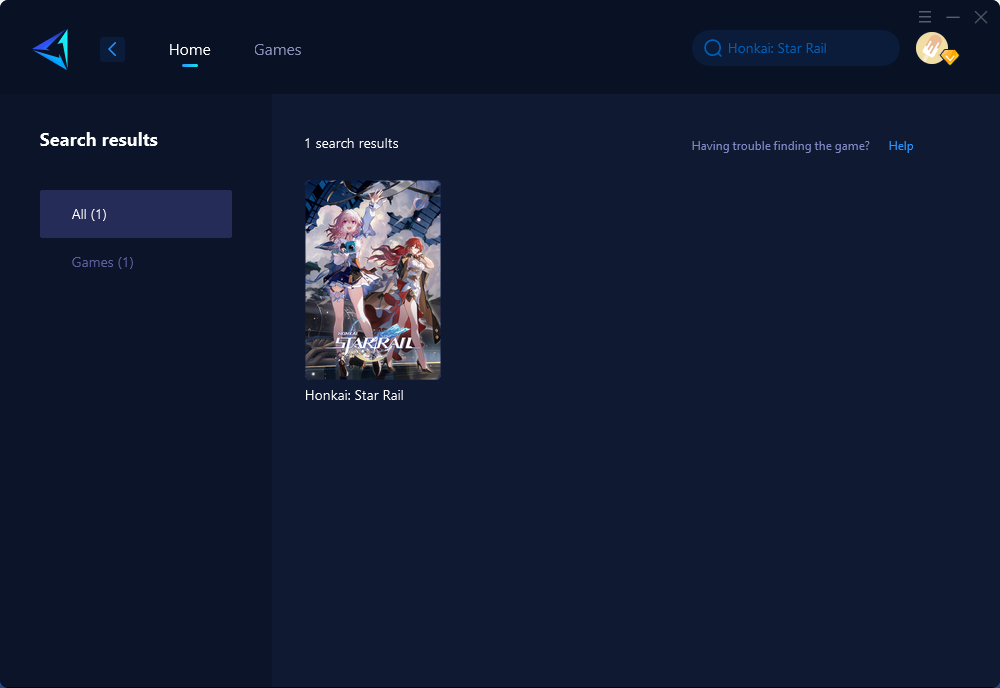 Step3. Select the server and node.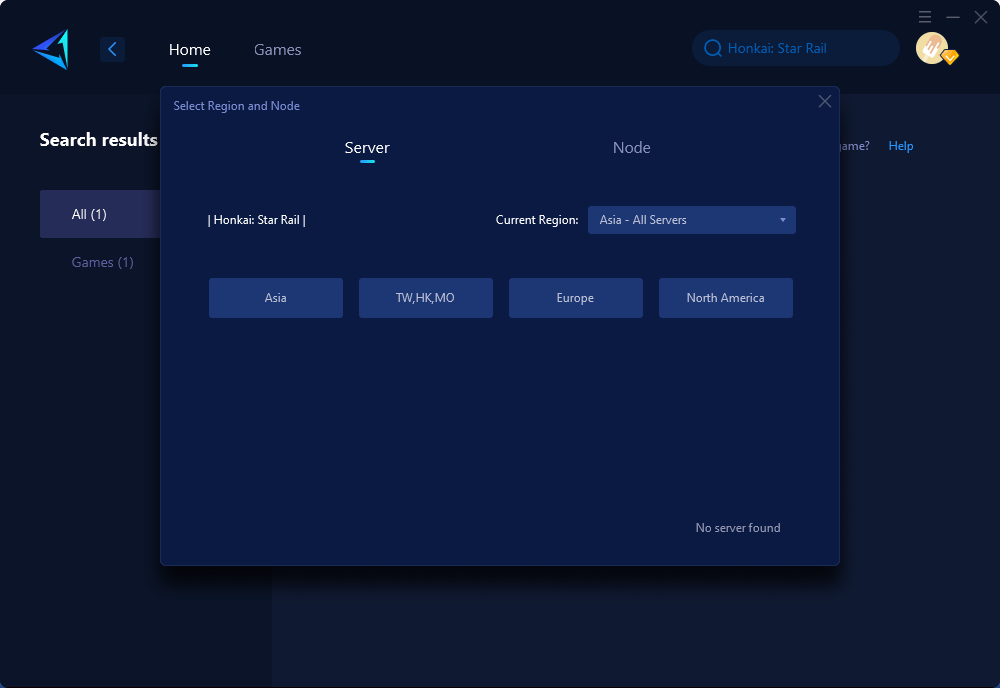 Step4. Click confirm, and GearUP will automatically optimize your network.
Let GearUP Booster take your gaming experience to the next level. With its unique technology and powerful features, bringing your games back to life has never been easier. Say goodbye to loading screen problems and enjoy your games the way they were meant to be – smooth, fast, and fun.
If you are playing Honkai: Star Rail on a mobile device or console, we offer specialized solutions to enhance your gaming experience. Our GearUP Mobile Booster app is specifically optimized for mobile gaming, while the Hyperev hardware product is designed to optimize network performance for consoles. These options ensure that every Honkai: Star Rail player can enjoy the best gaming experience possible.
Other methods
1. Update GPU drivers
Estimated time: 2 minutes
To ensure optimal performance and support for graphic-intensive applications like Honkai Star Rail, it is important to keep your GPU driver updated. Follow these steps to update your driver:

Open Device Manager: Right-click the Start button and select Device Manager.
Open Display adapters: Double-click on Display adapters to expand the menu.
Update driver: Right-click on the dedicated graphics driver for Honkai Star Rail and choose Update Driver.
Choose how to update the driver: Select the option to Search automatically for drivers.
Complete the process: If an update is available, the system will automatically download and install it.
Restart your PC: Save changes by shutting down and restarting your computer.
2. Increase virtual RAM
To increase your virtual memory manually, follow these steps:

Click the start button and search for "advanced system settings" in the search tab above.
Press on "View Advanced System settings".
Click on the "Advanced" tab under "Settings" and select "Change".
Check the text box labeled "Automatically manage paging file size for all drivers".
Select your C: drive.
Under "Custom size," in the "Initial size (MB)" and "Maximum size (MB)" text boxes, multiply the current value by three and enter it to increase the current RAM size.
Click on "Set" and then "OK" to save changes.
Relaunch your game to resolve the issue.
3. Try turning off overlay apps
To resolve issues with gaming performance and Honkai Star Rail getting stuck on the loading page, you can follow these steps to disable certain overlay programs:

Disable Discord Overlay:
Open the Discord app and click on the gear icon below.
On the left pane, select "Game overlay".
On the right pane, toggle off the "Enable in-game overlay" option.
Restart your PC to save changes and launch Honkai Star Rail to see if the issue is resolved.
Disable the Xbox Game Bar:
Press the Windows+I keys to open Windows Settings.
Click on "Gaming" on the left pane and select "Xbox Game Bar".
Turn off the "Record game clips, broadcast, and screenshots" option.
Restart your computer to save changes and launch the game to see if the issue is resolved.
Additional fixes

Turn off the Windows firewall and antivirus software.
Check the integrity of the game files to see if it resolves the issue.
Conclusion
This article discusses issues of game freezing at the loading screen in the mobile game Honkai: Star Rail, and various strategies to address the problem. Solutions include using GearUP Booster, a game optimizer to improve network connection and reduce latency, updating GPU drivers for optimal performance, increasing virtual RAM to enhance the game's functioning, and turning off overlay apps like Discord or Xbox Game Bar that may interfere with the game. Other strategies might include disabling the Windows firewall and antivirus software, or checking the game files' integrity.