How to Fix Fortnite Error Code 91
2023-10-15
Fortnite is an iconic multiplayer online battle royale game that emphasizes shooting accuracy and survival skills. However, players may occasionally encounter issues while playing, such as the infamous error code 91, particularly when attempting to join a party. This technical glitch usually emerges when players either attempt to join a party or are already participating in one, thus hampering their gaming experience.
This is where GearUP Booster, a game optimizer service, comes into play to alleviate all our Fortnite woes, particularly error Code 91. GearUP Booster is specifically designed to optimize your gaming experience by reducing latency, preventing packet loss, and stabilizing your network connection. It does this by tweaking your network settings and prioritizing bandwidth, ensuring you have a smooth, fast game load time and uninterrupted play.
One of its standout features is the support it offers for over a thousand games, Fortnite being one of them. This means you can seamlessly enjoy your favourite battle royale game without having to worry about technical glitches or lagging issues that can potentially ruin your gaming experience. GearUP Booster is compatible with all gaming platforms, making it accessible and practical for all gamers, regardless of the platform they prefer. Its user-friendly interface is easy to comprehend and use, giving you more time to dive straight into the action rather than fumbling with complicated settings.
Perhaps the most innovative feature of GearUP Booster is its exclusive Adaptive Intelligent Routing technology. This feature aims to reduce packet loss, ensuring that you have a stable and consistent network connection throughout your gaming session.
Step 1: Download GearUP Booster

Step 2: Search Fortnite.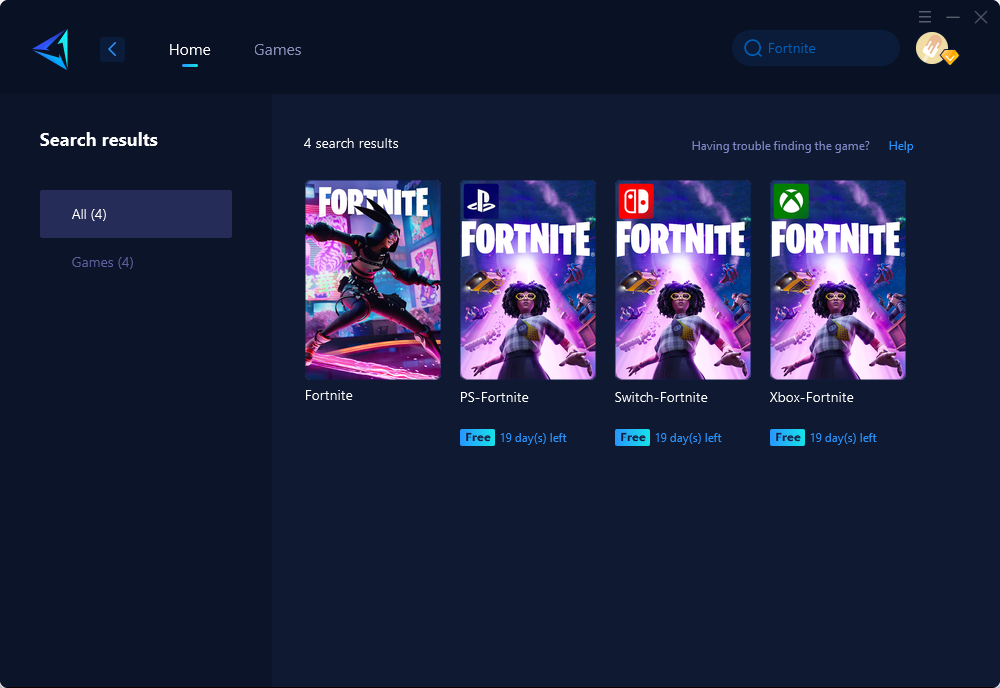 Step 3: Select Server and Node.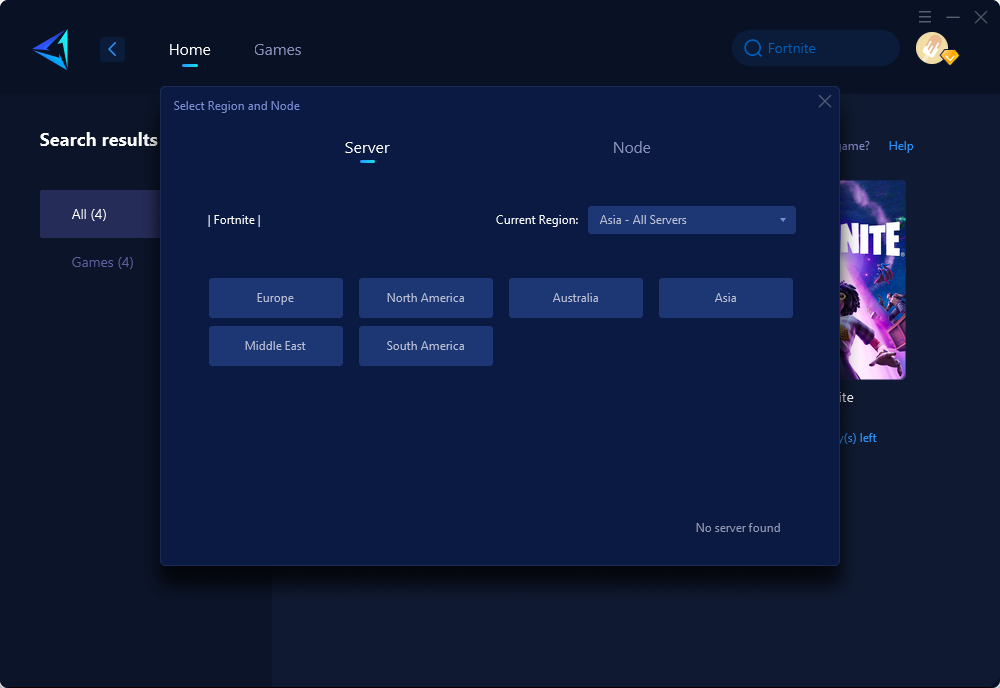 Step 4: Remember Click "Confirm" first, and then launch your game.
Other Methods to Fix Fortnite Error Code 91
Occasionally, players may encounter Fortnite error code 91 while attempting to join a public party. If this occurs, switching to a private party could potentially resolve the connectivity problem and allow for a successful connection. Although the effectiveness of this solution may vary among gamers, it is advisable to give it a go and see if it works for you.
If you're experiencing technical issues or connectivity problems while playing Fortnite, it could be due to server issues. Unfortunately, this is not something you can control. In such cases, you'll need to wait for the developers to address and resolve the problem, so that the servers can be up and running again.
To check the status of Fortnite servers, you can open Twitter and search for "Fortnite Status" or simply click on the provided link. Scroll through the tweets and look for any mentions of servers being down or any technical problems they are currently facing. Once the issue is resolved, you can expect the servers to come back online.
Verify Installation Files The game files on your device may get corrupted if your device shuts down or crashes unexpectedly, which may cause the notorious error code 91. You should check the game files on your machine before you proceed further. Fortunately, Epic Games Launcher allows you to check the integrity of the files and replace the damaged ones if necessary. Here are the steps to do it.
Exit the Fortnite game and launch the Epic Games Launcher app. Open the Library in the left panel to see the installed games on your device. Find Fortnite and click the three dots under the game icon. Choose "Manage" from the menu that appears. A new screen shows up, click the Verify button and wait for the app to complete verifying the game files. Restart the game and see if the problem is solved.
Conclusion
In summary, this article discussed the common issues that players encounter while playing Fortnite, notably Error Code 91. This issue often disrupts gameplay when joining or participating in a party. To overcome this, gamers can utilize GearUP Booster, a game optimizer, designed to enhance gaming experiences by reducing latency, preventing packet loss, and stabilizing the network connection. Its Adaptive Intelligent Routing technology ensures a stable and consistent network connection. GearUP Booster, compatible with all gaming platforms, supports over a thousand games, including Fortnite. Players can also consider switching to a private party or check Fortnite's server status as alternate solutions. GearUP Booster offers a free three-day trial, allowing players to experience its benefits before committing fully.