How to Fix FC 24 Download Issues on PC?
2023-10-27
Finally, after much anticipation, FC 24 has been released to the delight of FIFA fans worldwide. However, as is often the case with newly released games, a few obstacles stand in the way of players fully enjoying their gaming experience. One common issue that many players have encountered is difficulties with downloading FC 24 or getting stuck during the download process. If you find yourself facing this problem, there's no need to look any further. In this article, we will explore the potential reasons behind this issue and provide proven solutions to help you overcome it. So, let's dive deeper into this matter and find ways to resolve it once and for all.
Why FC 24 won't download on my PC?
The occurrence of the "FC 24 won't download" issue can be attributed to several factors. It could be due to firewall restrictions, problems with the game files themselves, or most importantly, issues with the game's network connectivity. It's essential to consider the state of your network as it has a significant impact on the downloading process.
Solving EA Sports FC 24 Download Issues with GearUP Booster
To alleviate the issue of EA Sports FC 24 not downloading on your PC, a practical solution can be the usage of the GearUP Game Booster. This game optimizer facilitates your gaming experience by significantly reducing latency, avoiding packet loss, and offering a stable network connection. Therefore, it becomes a boon for gamers facing download issues.
The way GearUP Booster works is by optimizing your network settings and giving priority to bandwidth, assuring smooth and fast downloads. This mechanism can help you resolve the stuck download problem of FC 24, enabling you to carry on with your game without interruptions.
One of the most attractive features of GearUP Booster is its compatibility with over a thousand games and all gaming platforms, which definitely includes EA Sports FC 24. It has a user-friendly interface making it easy to use. Notably, its Adaptive Intelligent Routing technology targets packet loss reduction, enhancing your overall gaming performance.
Additionally, GearUP also offers a free three-day trial, allowing you to test it out without any commitment. Hence, if your downloads of EA Sports FC 24 are stuck, give GearUP Booster a try and optimize your gaming experience.
Step 1: Download and install GearUP Booster.

Step 2: Search for EA Sports FC.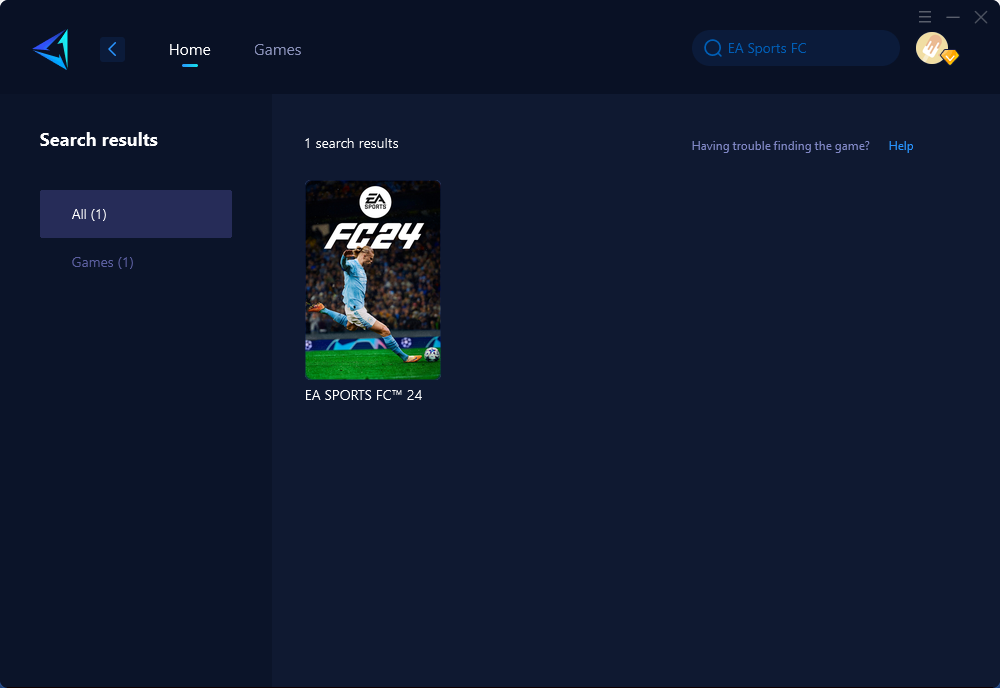 Step 3: Select the desired server and node.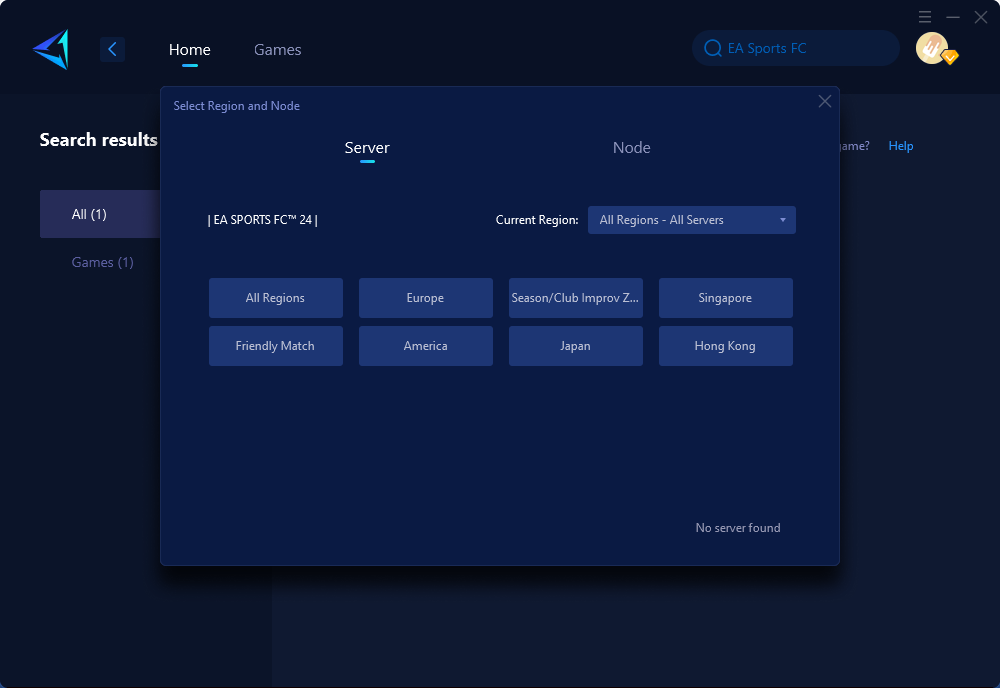 Step 4: Click confirm, and GearUP Booster will automatically boost.
Other Methods
Disable Firewall

To resolve the issue of firewall restrictions affecting the EA app's ability to download game files, follow these steps:

First, disable the firewall temporarily. This will allow the EA app to proceed with the download process without any hindrance.
Begin by clicking on the Start menu and typing "firewall" in the search box. Open Windows Defender Firewall from the search results.
Within Windows Defender Firewall, locate and click on "Allow an app or feature through Windows Firewall" in the left panel.
A list of allowed apps will appear. If you don't see the EA app on the list, click on "Allow another app" to add it.
In the new window that appears, click on "Browse" to navigate to the installation directory of the EA app and select its executable file.
Check both the "Private" and "Public" options located in front of the EA app entry.
Finally, click on "OK" to save these changes and enable access for the EA app through the firewall.
Refresh the EA App Cache

The FC 24 download problem might be caused by an accumulation of excessive or corrupted cache data. Thus, we suggest refreshing the app cache for the EA app as a potential solution.

Begin by opening the EA app and locating the three bars located in the top-left corner of the screen.
Click on Help and choose App Recovery from the menu.
In the App Recovery prompt window, select CLEAR CACHE.
Afterward, restart your computer and proceed to launch FC 24.
Conclusion
This article highlights the problem faced by users when EA Sports FC 24 fails to download on their PC. The issue is commonly due to a process or configuration glitch within user's PC. One effective solution suggested is using GearUP Booster, a game optimizer that assures smooth and swift downloads by optimizing network settings and prioritizing bandwidth. It is also compatible with all gaming platforms and over a thousand games, including EA Sports FC 24. Alternatively, switching to Google DNS may help rectify any network-related issues causing the download halt.