How to Fix Errors and Network Disconnect From Diablo IV
2023-06-15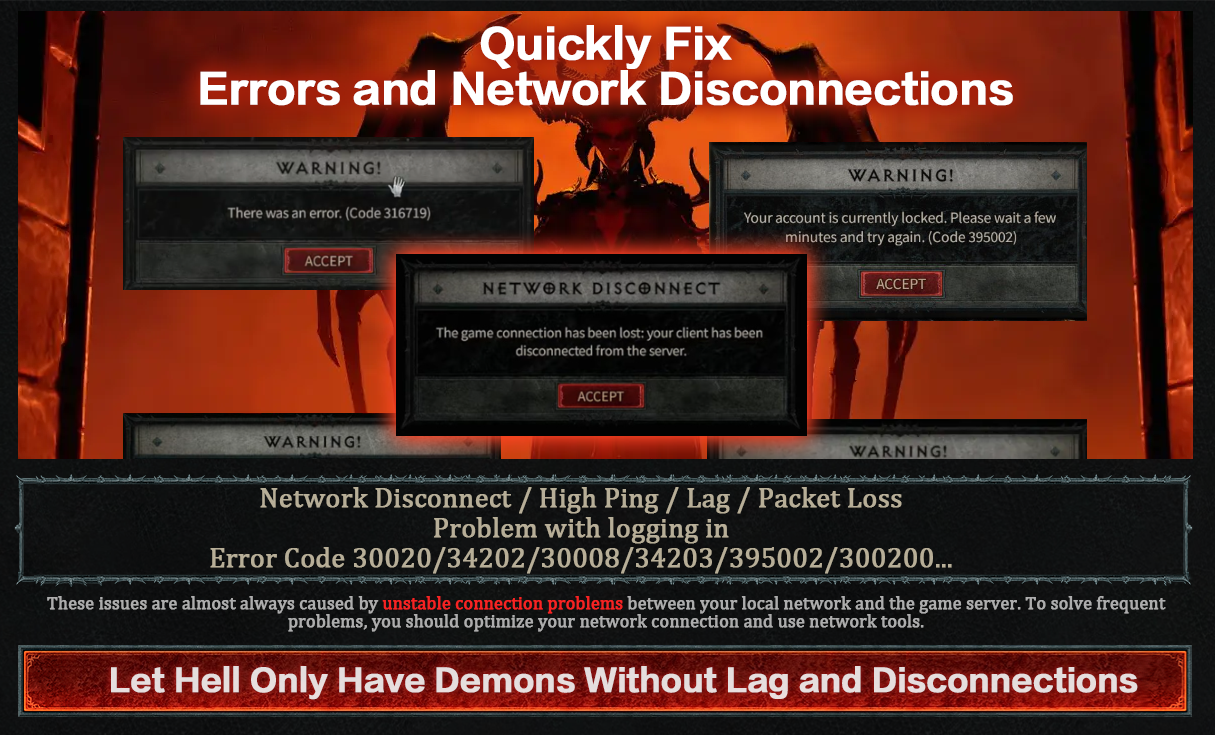 These issues are almost always caused by unstable connection problems between your local network and the game server.
We recommend trying GearUP Booster as a network optimization tool designed specifically for gaming, it can greatly fix these problems and improve your gaming experience.

🏆How does GearUP Booster work?
📑How to use GearUP Booster (for first-time users)?
How to use GearUP Booster
Step 1: Download and install GearUP Booster.
Step 2: Launch the program, search Diablo 4 or Diablo IV.
Step 3: Select Server and Node.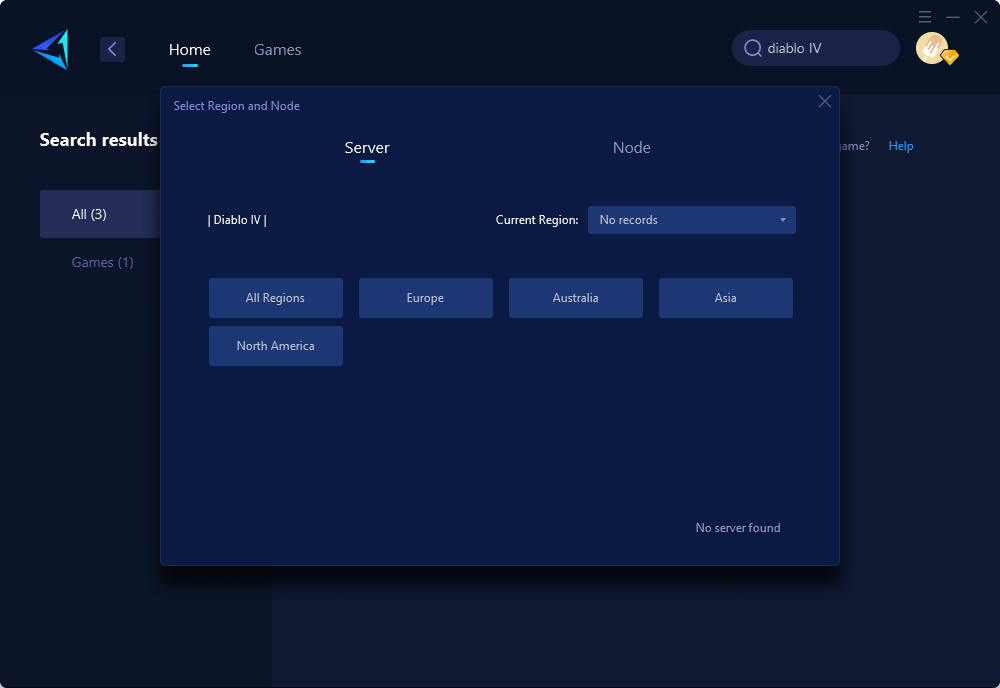 Step 4: Click on the "Confirm" button, and GearUP Booster will optimize your network settings.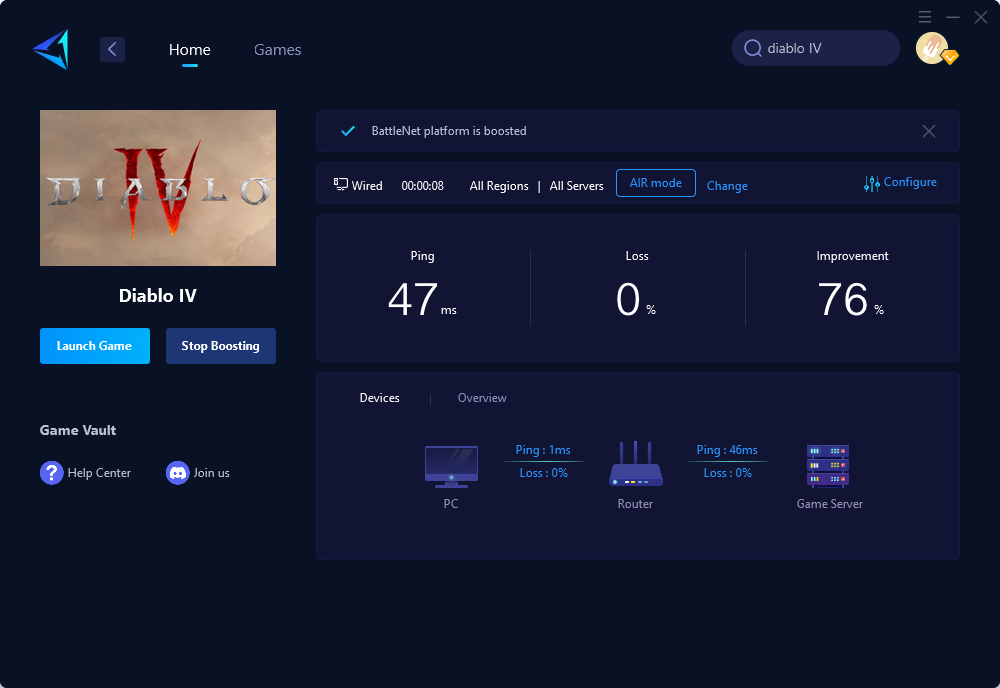 If you are playing the console version, we can also boost the game through PC Share Mode, the following are the guides:
GearUP Booster is compatible with Windows 10, Windows 11, Mac OS, iOS, and Android. You can download it from the official website and install it on your device. Then, you can launch GearUP Booster and select Diablo IV from the list of supported games. GearUP Booster will automatically detect the best network settings for your game and apply them in real time. You can also customize the settings according to your preferences and needs.
With GearUP Booster, you can enjoy Diablo IV co-op mode without any network issues and have a blast with your friends.