How to Fix Diablo 4 Version 1909 Error?
2023-10-20
Diablo 4 is one of the most anticipated games of 2023, but some players may encounter a frustrating error when trying to launch the game. The error message says "You need at least Windows 10 (version 1909)" and prevents the game from starting. In this article, we will explain why this error occurs and how to fix it easily.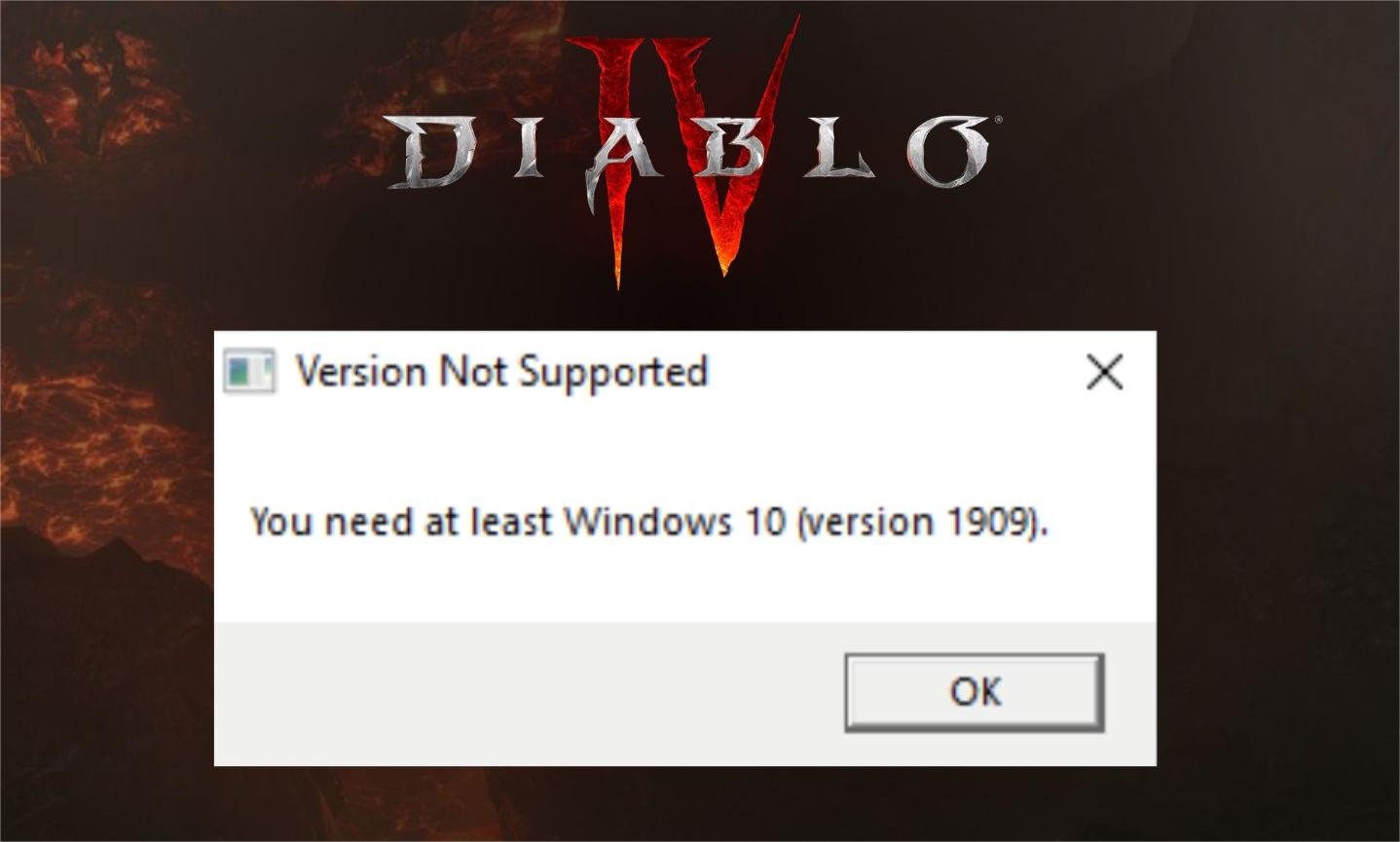 What Causes Diablo 4 Version 1909 Error?
The main reason for the Diablo 4 version 1909 error is that your operating system is outdated or incompatible with the game. Diablo 4 requires at least Windows 10 (version 1909) or higher to run properly. If you are using an older version of Windows, such as Windows 7 or Windows 8, you will not be able to play Diablo 4.
Even if you are using Windows 10 or Windows 11, you may still encounter this error if your operating system is not updated to the latest version. Game developers often release updates that require the latest version of the operating system to run smoothly and avoid compatibility issues. Therefore, it is important to keep your operating system up to date to enjoy Diablo 4 without any problems.
How to Fix Diablo 4 Version 1909 Error?
There are several steps you can take to fix the Diablo 4 version 1909 error and start playing the game. Here are some of the most effective solutions:
Update Your Operating System
Updating your operating system is crucial to ensuring that your PC is running efficiently and that software applications run smoothly. Therefore, it is highly recommended that you check for updates before attempting any other solution to fix the "You Need at Least Windows 10 (Version 1909)" error in Diablo IV.
To update your Windows 10 or Windows 11, navigate to the Windows Update menu located in your settings. Once there, click on the "Check for updates" button. If there are any available updates, install them and then restart your computer to allow the changes to take effect.
Reinstall Battle.net Application
Reinstalling the Battle.net launcher has been a proven solution for many players encountering the "Windows 10 (Version 1909)" error in Diablo 4, and this has easily helped many players fix their issues. To address the problem, you can try reinstalling the Battle.net launcher by following these steps:
Open the App & features menu in your Windows settings.

Find Battle.net from the list of installed apps and select it.

Click the "Uninstall" button and confirm that you want to remove the application.

Then download the latest version of the Battle.net Desktop App from the Blizzard website.

Install the launcher and run it. The application will scan folders on your PC and add the games to the list.

After that, try launching the game again.
Disable Compatibility Mode
Right-click on the Battle.net shortcut on your desktop.

Select "Properties" from the context menu.

Click "Open File Location" to open the folder where Battle.net is installed.

Right-click on Battle.net Launcher.exe and select "Properties"

Go to the Compatibility tab.

Uncheck "Run this program in compatibility mode for:" if it is checked.

Repeat steps 4-6 for Battle.net.exe and Diablo IV.exe

Click OK and close all windows.

Try launching Diablo IV again.
How to Improve Network Performance in Diablo IV Co-op Mode?
After solving the version 1909 error, you may still face some issues with Diablo IV in co-op mode. Diablo IV is a game that requires a high network performance to ensure a smooth and enjoyable gameplay experience. If your network is slow, unstable, or congested, you may encounter lag, stuttering, disconnects, or other problems that can ruin your fun.
To improve your network performance in Diablo IV co-op mode, we recommend using GearUP Booster, a powerful and easy-to-use tool that can optimize your network settings and boost your internet speed. GearUP Booster can help you:
Reduce ping and latency

Increase bandwidth and download speed

Eliminate packet loss and jitter

Enhance stability and reliability

Support multiple devices and platforms
How to use GearUP Booster
Step 1: Download and install GearUP Booster.

Step 2: Launch the program, search Diablo IV.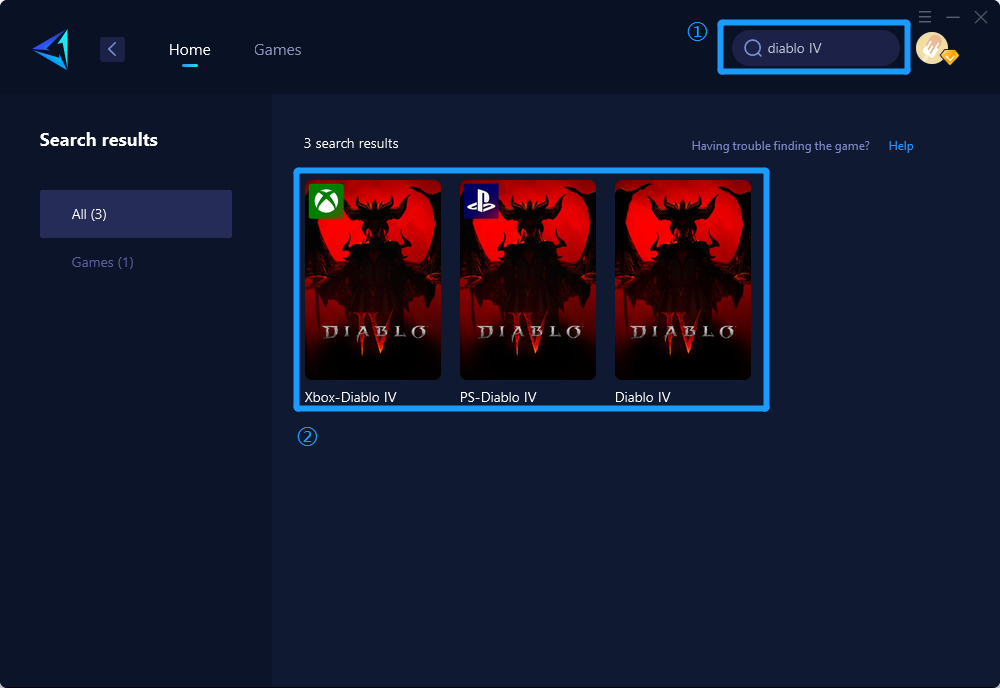 Step 3: Select Server and Node.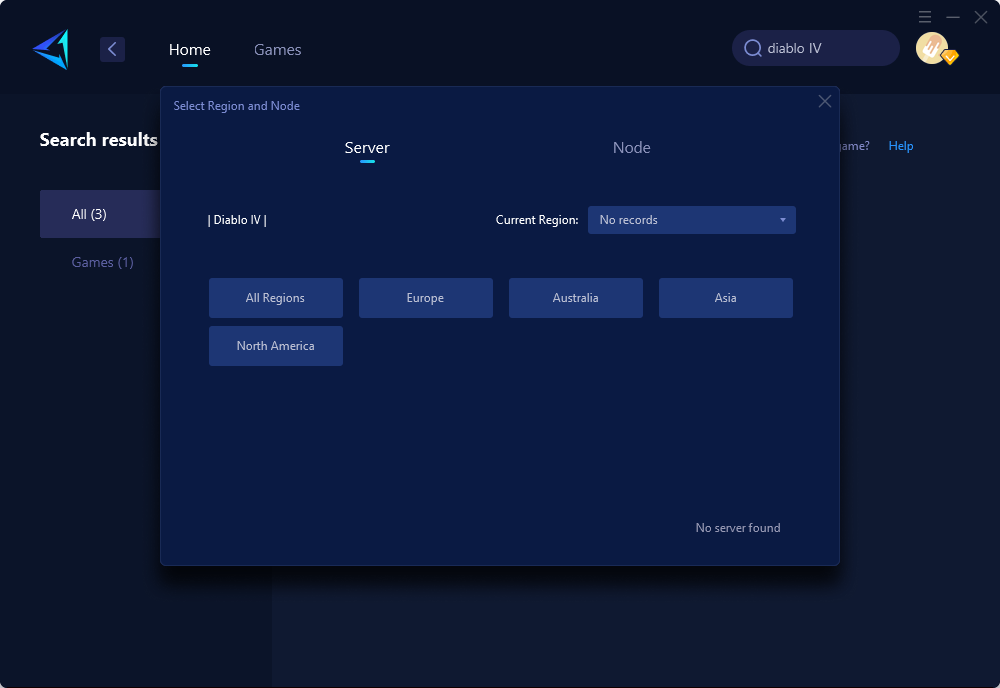 Step 4: Remember Click on the "Confirm" first, and then launch your game.
If you are playing the console version, we can also boost the game through PC Share Mode, the following are the guides:
GearUP Booster is compatible with Windows 10, Windows 11, Mac OS, iOS, and Android. You can download it from the official website and install it on your device. Then, you can launch GearUP Booster and select Diablo IV from the list of supported games. GearUP Booster will automatically detect the best network settings for your game and apply them in real time. You can also customize the settings according to your preferences and needs.
With GearUP Booster, you can enjoy Diablo IV co-op mode without any network issues and have a blast with your friends.