How to Fix CS2 Stuck on Loading Screen
2023-09-28
CS2 is a popular first-person shooter game that is the sequel to CS:GO. The game has recently updated with new features and maps, attracting many players who want to experience the latest content. However, some players may encounter a frustrating problem when they try to launch the game: CS2 stuck on loading screen. This means that the game does not load properly and the player is left with a black screen or a frozen image for a long time. If you are one of those players who are facing this issue, don't worry. In this article, we will help you find and fix the problem.
There are different reasons why CS2 stuck on loading screen may happen. It could be caused by network issues, such as congestion, packet loss, or latency. It could also be caused by hardware issues, such as outdated or incompatible drivers, insufficient system resources, or corrupted files. Depending on the cause, the solution may vary. We have found different solutions for you to try and resolve the issue.
One of the most effective solutions for CS2 stuck on loading screen is to use a network optimization software like GearUP Booster. This is a professional software that is designed for gaming network optimization. It can easily deal with various network problems by using its global network nodes and lines, intelligent algorithm, and adaptive routing technology. It can reduce network latency, packet loss, and jitter, and improve your gaming experience. Many players have praised GearUP Booster for its performance and reliability. Moreover, GearUP Booster has many other advantages:

It can solve various network issues for CS2 and thousands of other games.

It has an exclusive adaptive intelligent routing technology that leads the industry.

It does not require any professional knowledge and is suitable for beginners.

It offers a free trial for 3 days and a subscription-based payment.
Step 1.Click the button below to download GearUP Booster.

Step 2.Search for CS:GO or CS2 to locate the game. Please note that CS2 is an upgraded version of CS:GO, so both games utilize the same acceleration options.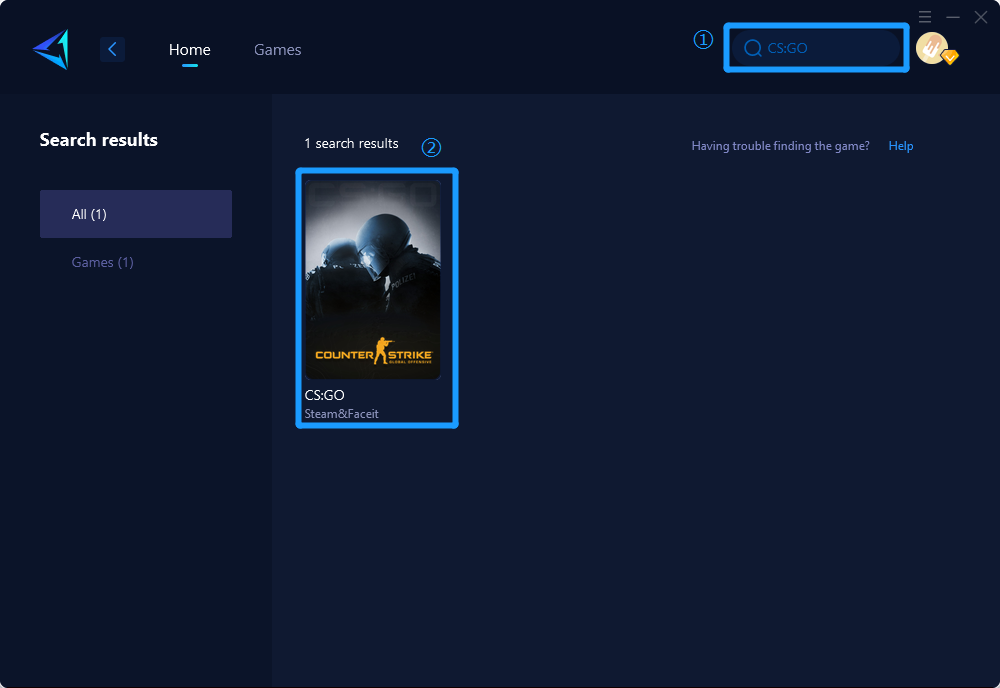 Step 3.Select your desired server and node.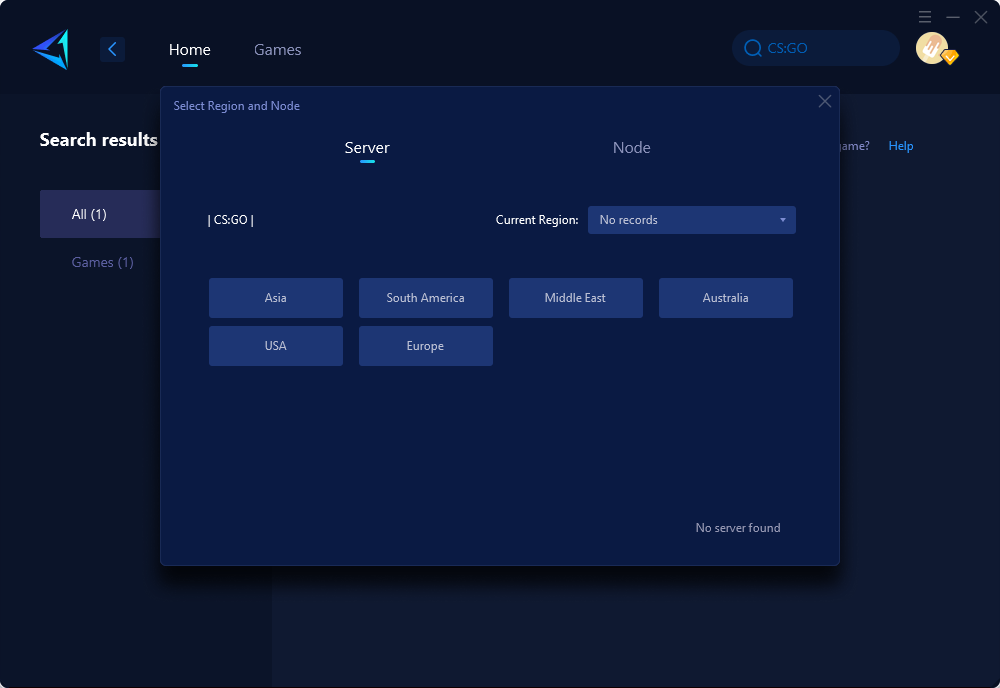 Step 4.Click "Confirm," and GearUP will optimize your network for you.
If you are sure that your problem is not related to network issues, you can try other solutions as well. However, some of these solutions may require more technical knowledge and may cause your computer to crash. They are not as simple and convenient as GearUP Booster. Here are some of them:

Method 1: Update GPU Drivers

Updating your graphics driver can resolve many game-related issues. An outdated GPU driver can not only degrade the visual quality of your games but also prevent your PC from achieving optimal performance due to graphical conflicts. To update your GPU driver, you can either use the device manager or download the latest driver from the manufacturer's website.
Method 2: Close Unnecessary Background Tasks

Another thing you can do is simply close unnecessary background tasks on your PC to ensure there is no additional consumption of system resources happening in the background. You can use the task manager to check which processes are running and how much CPU, memory, disk, and network they are using. You can then end the tasks that are not essential for your system or game.
Method 3: Check for Windows Updates

The chances are high that your Windows OS build becomes outdated enough or corrupted. If you also feel the same, follow the steps below to check for Windows updates. If the update is available, then just install it.

Open the Settings app by pressing Windows + I keys.

Click on Update & Security.

Click on Check for updates under Windows Update.

If there are any updates available, click on Download and install.
To sum up, CS2 stuck on loading screen is a common problem that many players may encounter when they try to play the game. It can be caused by different reasons and have different solutions. One of the best solutions is to use GearUP Booster, a network optimization software that can improve your gaming network performance and solve various network issues. You can also try other solutions, such as updating your GPU driver, closing unnecessary background tasks, or checking for Windows updates. We hope this article has helped you fix the problem and enjoy the game.