How to Fix CS2 Matchmaking Failed?
2023-09-14
Counter-Strike 2 (CS2) is an online multiplayer game developed by Valve Corporation, known for its highly popular Counter-Strike series with millions of dedicated fans. In CS2, the game's matchmaking system plays a crucial role, allowing players to join each other based on similar abilities or ranking levels. Recent tests have received positive feedback from players. However, it is inevitable that some players may encounter CS2 matchmaking failures. Don't worry, this article will help you identify the reasons behind these failures and provide solutions.
What Makes CS2 Matchmaking Failed?
Experiencing "CS2 Matchmaking Failed" can be frustrating for players as it results in several negative experiences. The following are common causes of CS2 matchmaking failures and their potential impacts:

System congestion: High player traffic or overloaded servers can lead to difficulties in finding suitable matches.

Connectivity issues: Poor internet connection or network instability may disrupt the matchmaking process.

Server maintenance: Scheduled server maintenance can temporarily suspend matchmaking functionality.

Region mismatch: Choosing incompatible regions or regions with fewer active players can result in failed matches.

Game version mismatch: Running outdated game versions can cause compatibility issues and prevent successful matchmaking.
All Methods You Can Try to Fix CS2 matchmaking failures
To resolve CS2 matchmaking failures, consider the following methods:

1. Restart your computer.

2. Check your internet connection.

3. Verify the status of CS2 game servers.

4. Use GearUP Booster for network optimization. This user-friendly software utilizes a global network of nodes and routes to intelligently find the best connection path, avoiding CS2 matchmaking failures while reducing latency and packet loss due to network congestion. Key advantages include:

Effective resolution of 'connecting to CS2 network' errors.
Exclusive adaptive smart routing technology.
3-day free trial with subscription-based payment options.
Dedicated technical support team available for assistance.
Years of experience in boosting online gaming performance.

5. Update Counter-Strike 2:

Launch Steam and go to your library.
Select "Counter-Strike 2" in the left panel.
It will automatically search for updates.
If an update is found, click "Update."
Wait for the update to finish and restart your computer.

6. Verify game file integrity:

Open Steam and go to your library.
Right-click on "Counter-Strike 2."
Choose "Properties" and click on the "Local Files" tab.
Click "Verify Integrity of Game Files."
Wait for Steam to validate installed game files.

7. Reset network settings:

Open the Start menu and search for "Command Prompt."
Right-click on "Command Prompt" and select "Run as administrator."
Click "Yes" if prompted to continue.
In the command prompt window, type "netsh Winsock Reset" and press Enter.
Wait for the process to complete, then restart your computer.
How to Use GearUP Booster?
To optimize the network for CS2 effortlessly, follow these steps:
Step 1.Click the button below to download GearUP Booster.

Step 2.Search for CS:GO or CS2 to locate the game. Please note that CS2 is an upgraded version of CS:GO, so both games utilize the same acceleration options.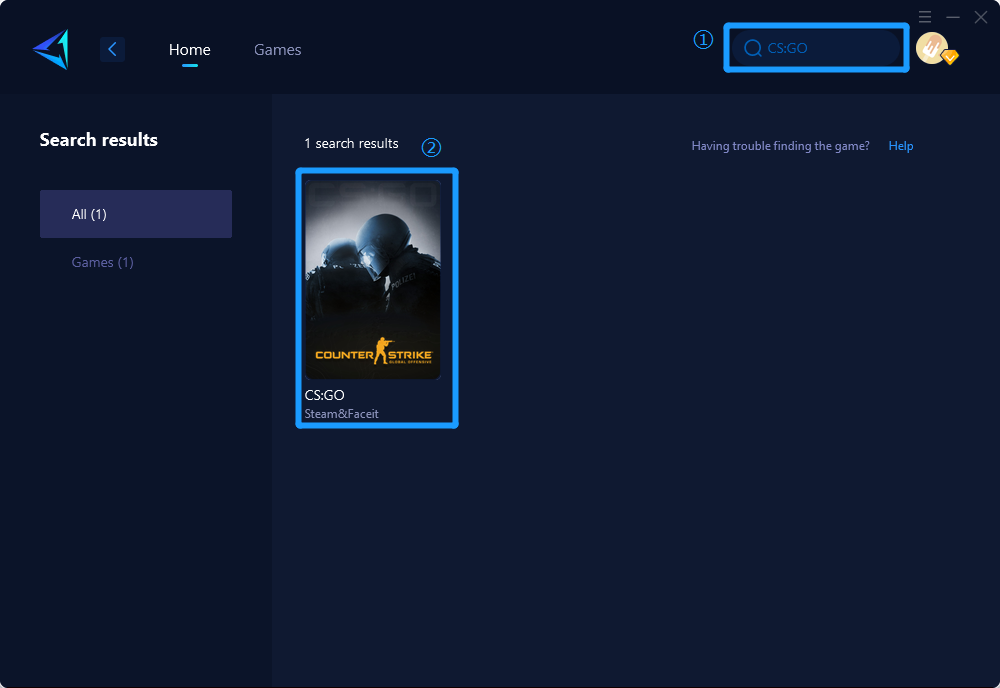 Step 3.Select your desired server and node.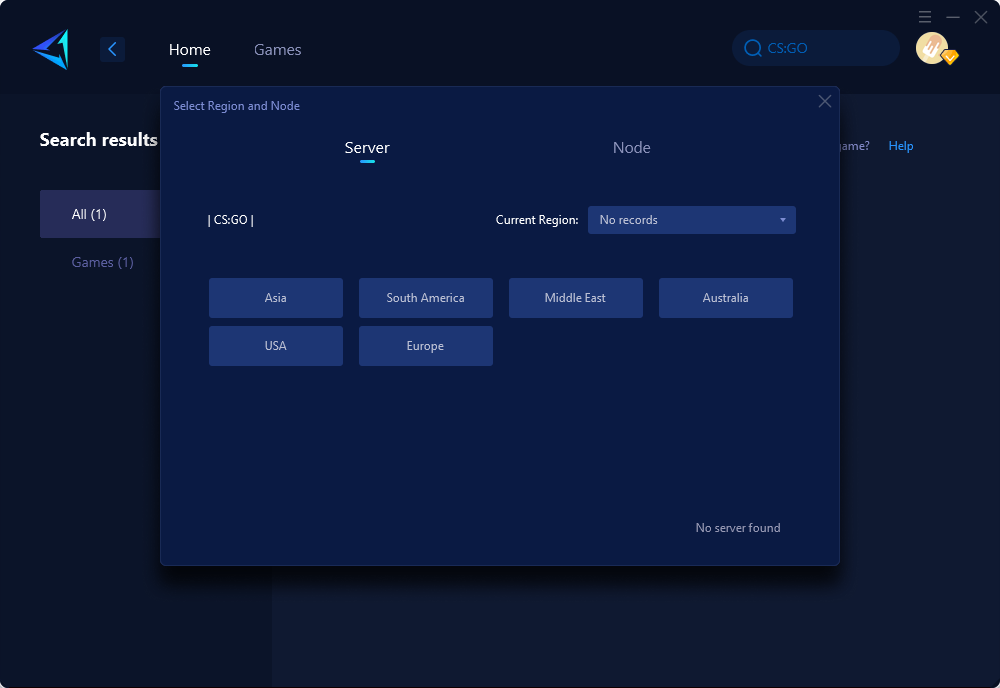 Step 4.Click "Confirm," and GearUP will optimize your network for you.
In summary, there are many reasons for matchmaking failure in CS2, and there are also multiple solutions available. However, for most players, the best approach is one that is simple and provides stable results. Therefore, we highly recommend GearUP PC Booster as our top choice. With its industry-leading intelligent routing technology and years of gaming boost experience, it can effectively help solve these issues. If you're also troubled by matchmaking failures, why not give it a try?