How to Fix Apex Legends Connection Issues?
2023-10-14
Apex Legends is a popular online multiplayer game that's enjoyed by millions of players worldwide. However, one of the most common issues that players encounter is network connection problems, which can prevent them from connecting to EA's servers and enjoying the game, the error message called Connection to server timed out. In this article, we'll explore how you can solve these problems and get the most out of your Apex Legends experience.
Best Way to Fix Apex Legends connection issues
The best solution to solve Apex Legends connection issues is to use GearUP Booster. GearUP Booster has a vast network of nodes and routes worldwide, which supports thousands of games and can reduce latency, prevent packet loss, and alleviate network connection issues in Apex Legends.
Features:

All new users get a 3-day free trial.

We support thousands of games.

Our service effectively reduces Apex Legends latency.

We offer a subscription-based model with affordable pricing.

Our network nodes cover hundreds of countries and regions worldwide.
How to use GearUP Booster?
Step 1: Download GearUP Booster

Step 2: Search Apex Legends.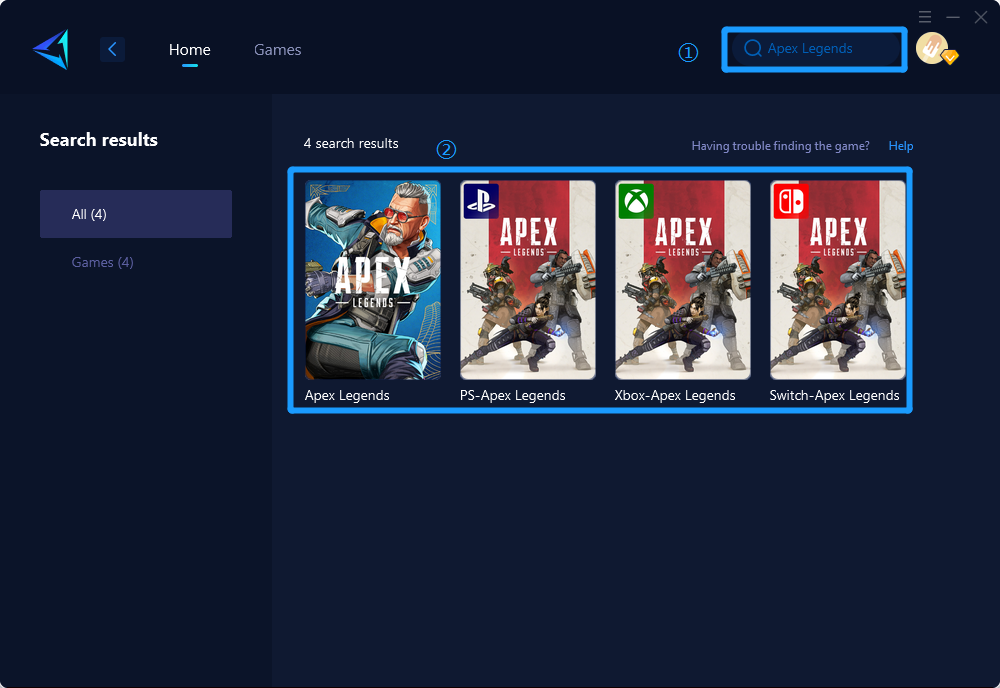 Step 3: Select Game Server and Node.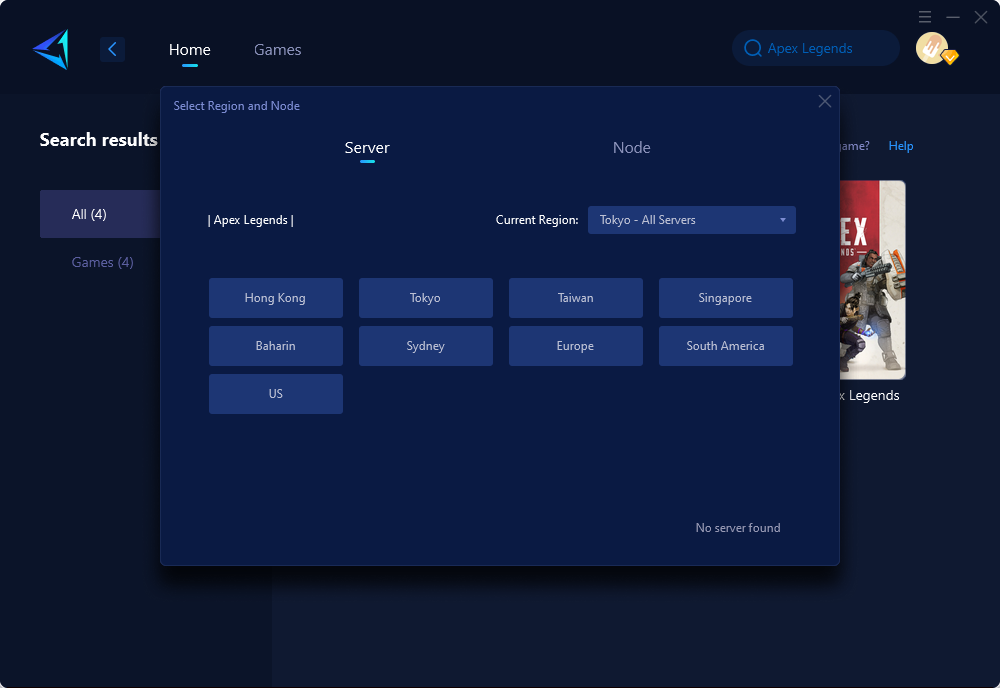 Step 4: Click "Confirm" , GearUP Booster will optimize the network settings.
Try other methods to solve Apex Legends connection issues
Apart from GearUP Booster, there are other methods that players can use to solve their Apex Legends connection issues. Let's go through each one of them:
Check the server status: Apex Legends has dedicated servers, and sometimes they might experience issues, which can cause players to have connection problems. You can check the server status by visiting the official Apex Legends website or social media pages. If the servers are down, you will have to wait until they are back up before you can play the game.

Change DNS to Google: Your Internet Service Provider's (ISP) DNS might not be the best for gaming. You can do this by going to your Network settings and changing the DNS server to 8.8.8.8 and 8.8.4.4.

Run as administrator: Running Apex Legends as an administrator can give it the required privileges to access the internet and avoid connection issues. Right-click on the Apex Legends icon, select "Run as administrator" from the context menu, and try to connect to the servers again.

Update your drivers: Outdated or corrupt drivers can cause network connection issues. Ensure that you update your network adapter's driver to the latest version from the manufacturer's website.

Clear game cache: Clearing the game cache can fix a variety of issues, including network connection issues. To do this, go to the game settings, select the "Clear cache" option, and try to connect to the servers again.
In conclusion, if you're facing "Connection to Server Timed Out" errors while playing Apex Legends, GearUP Booster is undoubtedly the best solution to improve your gaming experience. However, if you're unable to use GearUP Booster, you can try the above methods to solve your Apex Legends connection issues. With the right solution, you can enjoy Apex Legends and its exciting gameplay without any network connection problems.